Zomato To Aggressively Invest In Food Delivery And Cloud Kitchens
Online restaurant discovery and food ordering player Zomato is by no means a new name in the industry. Last year, the company started cutting costs and pulled back its aggressive global expansion. However, in a turn of events, one year later, the company has started chalking out plans for aggressive investments in food delivery and new businesses such as cloud kitchens. The move comes as the Gurgaon-based company is looking to raise a new funding round after significantly increasing its net revenue and cutting burn rate over the past year.
Zomato Takes On Swiggy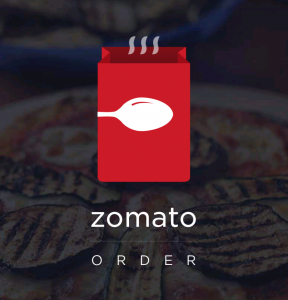 According to sources, Zomato has roped in global investment bank Morgan Stanley to raise the new financing round. While the size of the round and valuation is uncertain, it's expected to be larger than the $60 million the company raised in September 2015 as it takes on Bengaluru-based rival Swiggy in the food delivery business.
While declining to comment on the round size, Zomato's CEO Deepinder Goyal confirmed that the company has mandated Morgan Stanley . "Investor interest in the last 2-3 months has been very high. We were planning to start fundraising in March-April next year, but given the inbound interest, it made sense to start now."
Zomato: Increase in valuation
Zomato was valued at about $1billion when it raised its last round from Singapore's sovereign wealth fund Temasek and tech focused investment firm Vy Capital. But since then, the funding environment cooled off and its valuation was questioned.
This time around, Goyal expects an increase in valuation given the improvement in Zomato's financials over the past 12 months. As compared to September 2015, the company's monthly burn rate has come down drastically from $9 million to close to $1 million per month right now. In May this year, Zomato's operating burn rate was $1.6-1.7 million.
According to Goyal, pulling back physical presence in markets like the US helped it cut $3 million in burn rate. And net revenues have increased by three times during the same period, currently standing at over $4 million (Rs 27 crore) per month. Between 2014 and 2015, the company expanded to over 23 countries through a slew of acquisitions.
The Future Of Zomato
The company plans to use half of the capital raised for delivery business, while the rest will be used to expand new businesses such as table reservations and special deals by restaurants. It also plans to launch cloud kitchens or infrastructure services for food delivery business, where it will lease space and invite restaurants to set up a kitchen without fixed costs. "These will be delivery-only food courts in areas where demand is very high but restaurants are not present," added Goyal.