Zomato Introduces In-App Chat Feature
Zomato has introduced a new in-app chat feature as part of their recent rollouts of app upgrades. Partnering with Konotor, a mobile-first customer engagement platform, customers can use the chat feature to chat with Zomato service centre between the hours of 9AM to 11PM regarding tracking or cancelling of orders, promos and refund status. This feature is part of many significant developments within the past month for Zomato, including the launch of custom collections and leaderboard 2.0.
In a press release, Tanmay Saksena, Global Business Head – Online Ordering for Zomato, said, "With this update, we've focused on improving and simplifying the communication flow between users and Zomato during the order process. We aim to simplify the online ordering process and give users the option of a faster, more efficient, and reliable way of getting food delivered." The chat feature presents a significant step for Zomato in competing with delivery services like Swiggy, which already offers app-based tracking of their deliveries. Since Zomato uses third-party logistics company such as Roadrunnr and Delhivery, the online tracking for its deliveries was a major source of discussion. With this upgrade, customers can now chat to dedicated Zomato customer support member to get updates on their orders. The feature is currently available in all cities in India and UAE.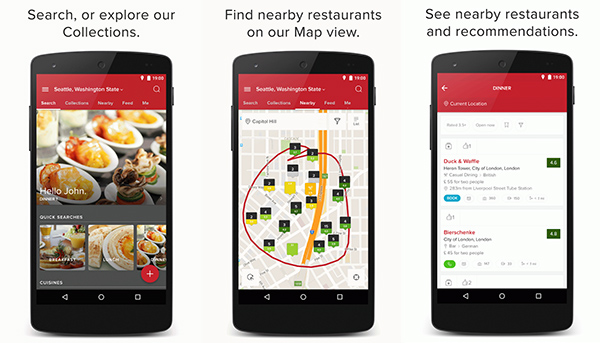 The recent rollout of upgrades has helped improve the consolidation of reviews and offers plenty of functional additions to the app. Custom Collections is a personalised curation of restaurants which can be sent to other users, offering the opportunity to share your favourite restaurants to the members of the community. The Dineline feature segregates the reviews and pictures on separate tabs to provide a much better means of getting information, whether through reviews or photos. The Leaderboard 2.0 is a feature which ranks users based on reviews, photos and blogging.
Zomato has had its fair share of controversies in recent months but has still seen significant funding come their way. Zomato has raised an estimated $220 million in funding since their launch in 2008. With a presence in over 23 countries, Zomato has increasingly expanded its brand rapidly. With the Zomato app, online order app and a white label platform for restaurants to implement their own mobile app, Zomato is targeting the quickly growing food service industry.