Yup, A Robot Burger Restaurant is Coming to America
Momentum Machines, a few years ago, unveiled a robot that could churn out almost 400 burgers an hour and they are finally going to build a restaurant concept about this.
Tech Insider reported this a few days ago and then a job ad went up on Craigslist with the address of where the restaurant would open along with a little more information: "This location will feature the world-premiere of our proprietary and remarkable new advances in technology that enable the automatic creation of impossibly delicious burgers at prices everyone can afford."
The robot is capable of slicing toppings, grilling a patty and assembling and bagging the burger without any help from humans, says Tech Insider. So while the robots will do most of the work, other simple stuff will probably be handled by the humans that respond to the Craigslist ad, which also states that the burgers will be fresh-ground and grilled to order, served on toasted brioche, and accented by an infinitely personalizable variety of fresh produce, seasonings, and sauces."
Before you get carried away by images of Wall-E like robots making burgers, here's a look at what the machine looks like.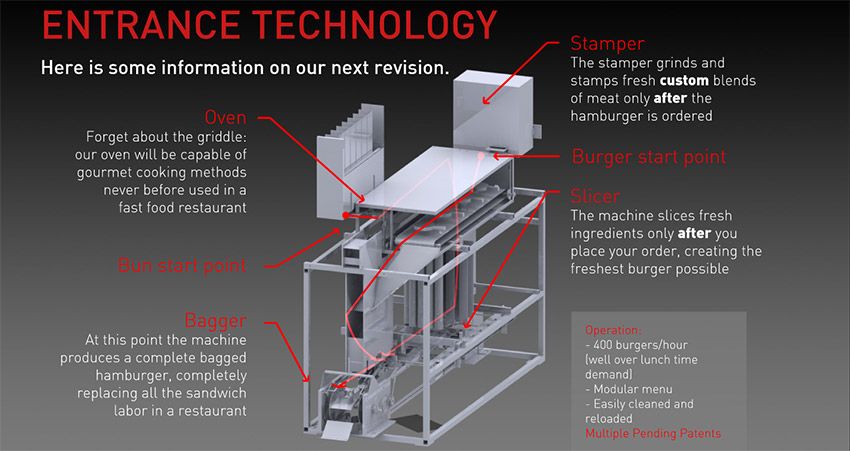 This isn't the first time that robots have been used in fast food or food really, since KFC added robots to take orders while Domino's have robots delivering pizzas. It's a little weird, if you think about it, but it can't be all bad? Less bad customer service, maybe.