Yum! Brands Has A $130 Million Plan To Transform Its Pizza Hut Brand
Yum! Brands, the mega corporation which operates Taco Bell, KFC, Pizza Hut and Wing Street has a plan to uplift its flagging Pizza Hut Brand. In the last year, Pizza Hut's same-store sales declined by 7% while Yum's other brands saw an increase.
A $130 Million Investment
To battle the decrease, Yum! Brand will be allocating $130 million to upgrade restaurant equipment and techonology, enhance digital and ecommerce capabilities and boost marketing. These improvements will be undertaken in collaboration with Yum! Brand franchise partners for Pizza Hut.
"This agreement will improve brand marketing alignment, accelerate enhancements to operations and technology, and include a permanent commitment to incremental advertising," Yum! CEO Greg Creed said. "This is a win-win agreement that importantly includes explicit alignment on aggressive investment in a digital delivery-centric strategy, and in short, will make it easier for our customers to get a better pizza."
Should Yum Brands Ditch Pizza Hut?
However, analysts believe that Yum Brands should instead let go of Pizza Hut for the benefit of both companies.
"Pizza Hut's ongoing woes showcase, to us, why this brand would be better off outside the Yum Brands umbrella (perhaps, ideally, as part of a privately held enterprise, so that it can be fixed outside the unflinching eyes of the public markets)," wrote Mark Kalinowski in a Wednesday note, noting that the brand has "steadily lost market share for about the last 20 years."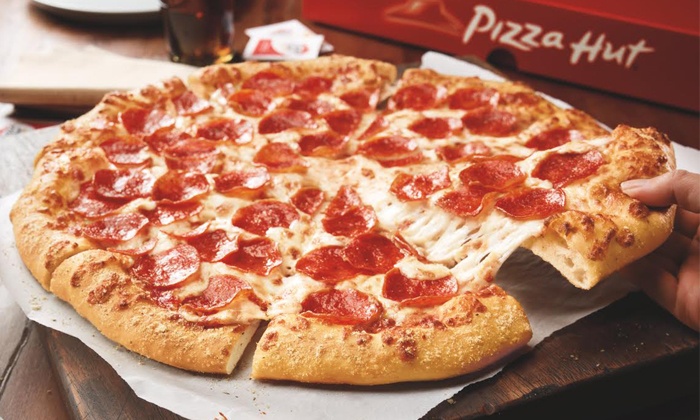 Meanwhile, Yum Brands other brands like Taco Bell and KFC saw a rise in sales in the recent years; following the launch of the Naked Chicken Chalupa, Yum's stock rose 2.6%.