You've had the Burrito. But was it the California Burrito?
You could be at any of their 8 outlets in the city, but we went to their first. The one in the impressive Embassy Golf Links. Surrounded by a plethora of food chains in their well-equipped food court, California Burrito stands at the left most corner. It is hard to miss their famous logo.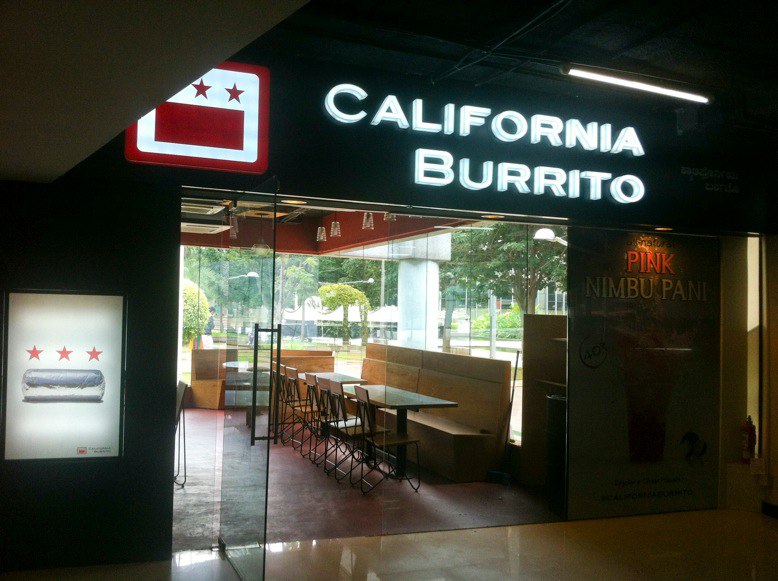 Step in to their franchise and you know you're in for a grab-n-go experience. Similar to Subway, California Burrito incorporates an assembly line style for your burritos, nachos or rice bowls – where you get to choose what you want, how much you want and what more you want. Started by 3 American entreprenuers – Bert Mueller, Dharam Khalsa and Gaelan Connell – California Burrito opened their first store back in 2012. And by this year they have 8 outlets and opening their first store in Chennai in the spring.
We had a little tête-à-tête with Dharam Khalsa and we were curious to find out what about India and particularly Bangalore drew the three food lovers and entrepreneurs here. "Well, for starters, India is an exciting place to be. With the eating habits changing rapidly and people eating out more and trying out new cuisines. Secondly, Mexican food is very similar to Indian food, Tortillas to rotis, beans to Rajma, Rice bowls and rice, I could go on – we felt people would take up to Mexican food. Especially our style – California variant of Mexican food"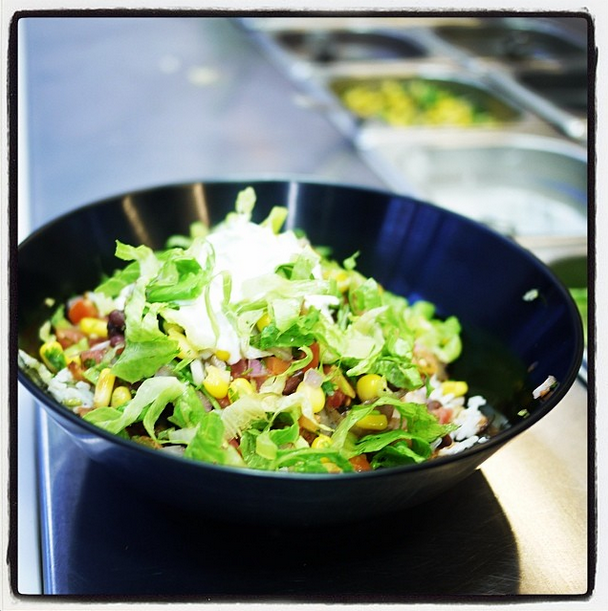 Well, if the line at the California Burrito was any indication, people really love the California variant of Mexican food. In true Subway style, we started our journey at the beginning of the line – starting with a choice between a burrito, rice bowl and a bowl of nachos. We picked the rice bowl and then came the array of core topping options. We chose the special chettinad chicken that is part of the Burritos of India festival they are running for this month. Along with an addition of peri peri roasted potatoes – this turned out to be the best decision ever. We added sour cream, onions, beans and basically everything we could. For the beverage we ordered their Pink Nimbu Pani. The rice bowl with chettinad chicken was fantastic. A right combination of Mexican and Indian flavours. The beans balancing the spicy chicken. But the peri-peri roasted potatoes were the icing on the spicy-licious cake. Vegetarians take note. You need to have the peri-peri roasted potatoes. The Nimbu pani was fresh and just what we needed to fan out our tongue.
If you are in a wee bit of hurry and looking for some delicious Mexican food, California Burrito is the place to be. We are definitely going back to taste everything else on the menu! Are you?
What we had:
Chettinad Chicken Rice Bowl
Pink Nimbu Pani