You Can Now Wear Avocado Toast In Shoe Form, And What's Up With That?
With white people finally discovering how good avocados are, the demand for the fruit has skyrocketed, causing environmental damage (but, that's fine, as long as Britney gets her avocado toast). However, it looks as if the avo-craze isn't dying down any time soon.
While millennials seem to have become intrinsically associated with avocado (instead of, say, the MeToo movement), Saucony is cashing in on their 'alleged' love for avocado toast with the release of Saucony Shadow 6000 "Avocado Toast". Yes, you read that right, they will be releasing avocado toast themed sneakers on February 26th to select retailers, and at Saucony.com.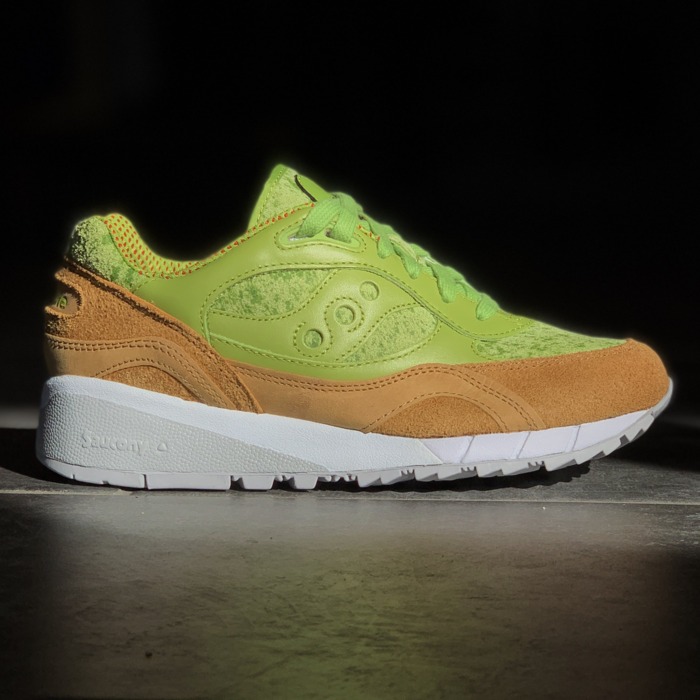 Saucony has reported that it pairs "toasted leather" with "smashed avocado textured suede" and a "red pepper flake collar lining." For the tongue, you'll find a green leather avocado with a brown Saucony logo as the pit. However, they've changed things up on the heel, instead of Saucony, you'll find the name "Saucamole."
The great irony of the Avocado Toast sneakers, is that they retail at $130. With Gen X blaming millennials for not being able to buy houses because of their love for avocado toast (and not, say, the messed up economy) Saucony is probably hoping to cash in on the generational divide. I mean, who needs a house when you've got a pair of sweet avocado kicks on your feet?