Yay or Nay: Coca Cola Plus #POLL
Aerated beverages have been in the news for a bunch of reason, none of them being pro health and fitness. But Coca Cola seeks to change that with its new soda Coca Cola Plus, which is apparently the healthiest soda they've produced so far. The first batches of the fizzy drink are currently being tested in Japan and are rumored to improve the consumers' health. But how?
In addition to having absolutely zero calories and no sugar – much like its predecessors Coke Zero, Coca Cola Light, and Diet Coke – Coca Cola Plus supposedly contains five grams of indigestible dextrin and other dietary fibers. The company also claims that drinking a bottle of the beverage with your meal everyday will reduce the absorption of fat from your food as well as moderate the triglyceride levels in your blood.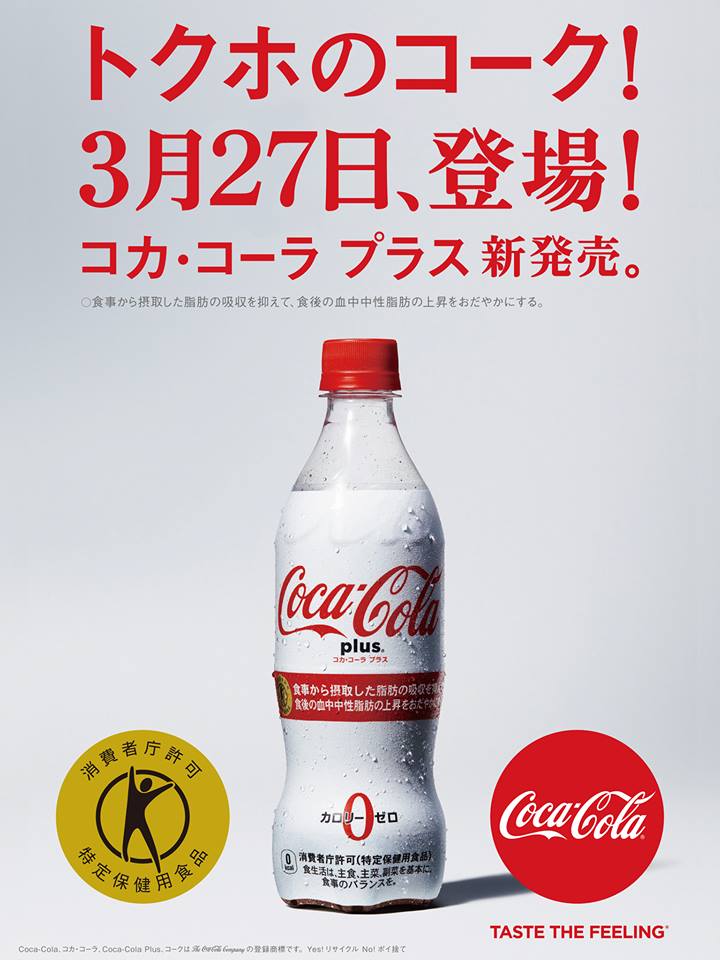 Image: Facebook | Coca Cola Japan
All this and the flavor of Coke. Is this even for real? So, what do you think? Will the new Coke prototype be a healthy (and safe) bet?
[polldaddy poll=9663363]
P.S. The new soda is not yet available for purchase, but you can pre-order a pack of 24 bottles on Amazon for 4095 yen (~INR 2,400). It's set to ship on March 27, 2017.
Feature Image: hypebeast