Wrap Up Your Day With Healthy Eats At Wrapsody
Driving along the ECR stretch, one might have noticed a series of new establishments coming up every side of the road. Not too long ago, one such establishment led to the opening of a second branch of Amadora Gourmet Ice Creams, Tuscana, and a few sports outlets, even a salon. Situated in the middle of it all is an eatery called Wrapsody – our new favourite place to grab healthy food, relax and unwind.
A cosy atmosphere with great seating, lighting, and simple colours, Wrapsody is one of those places that is just perfect for some quiet time by yourself or even quality time with your friends. Spread over two levels, the restaurant comes with a great and peaceful view of the stretch of road outside. In conversation with Asit Pandey, owner of Wrapsody, we learnt that the restaurant, although crowded on weekends especially at nights, also does a fair share of catering outside it's doors. And who are they catering to? The clientele consists of the corporates down the OMR stretch, who require quick lunches that can be made and delivered fast, and are also light in nature – so they can be consumed quick and still feel light after their meal. But a light meal doesn't mean there are chances of them being hungry. Wrapsody's food is designed to leave you feeling satiated but not heavy.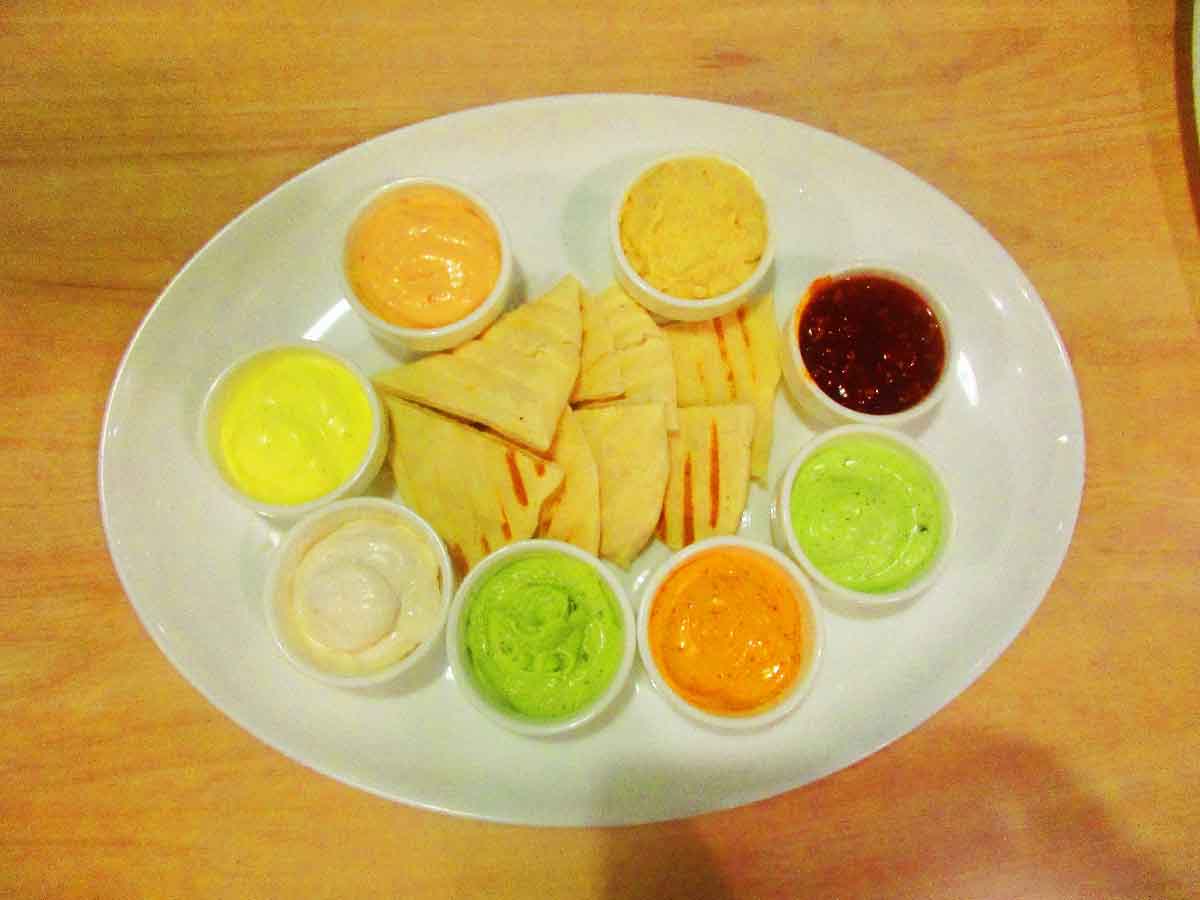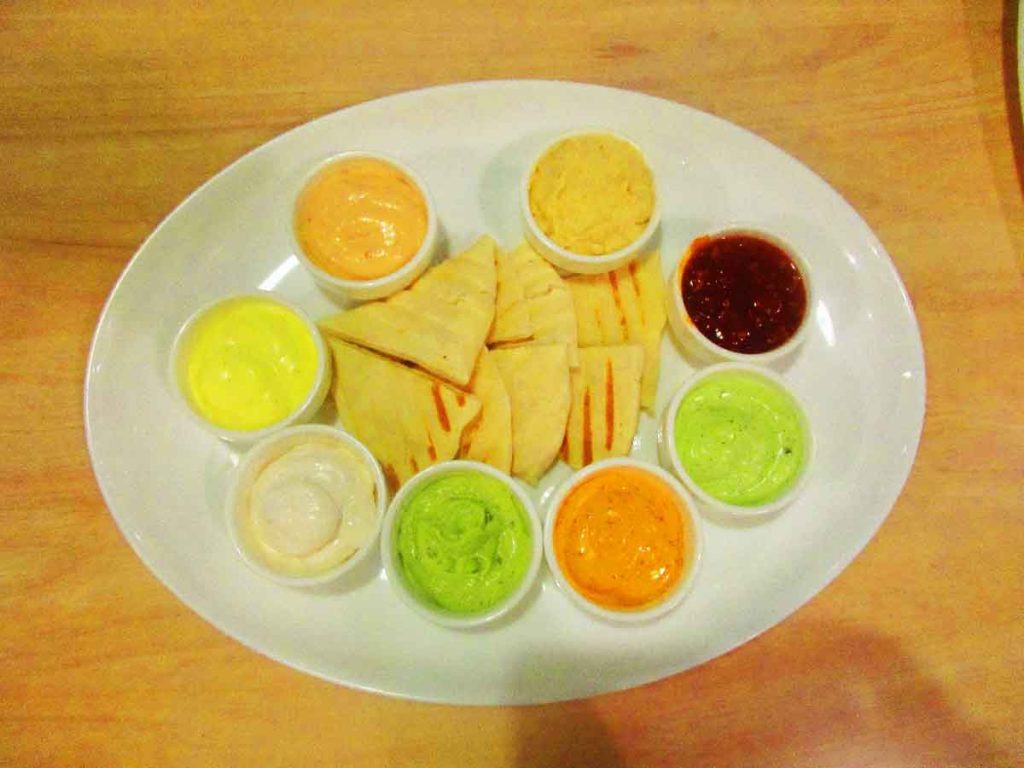 Wrapsody's menu is simple – salads, sides, wraps, burgers, and sandwiches. A few drinks and desserts are also available, and let's not forget – Mexican! The restaurant also has a deliciously fresh range of breads made in house. Sauces are also a speciality here as they have a whole variety to offer with their different dishes. What we tried first was a platter of sauces with some pita bread. Chilli salsa, mint mayo, basil mayo, spicy mayo, plain mayo, mustard mayo, chili mayo, and hummus were the range of dips presented on the platter, and we have got to say, we loved every single one of them. The sauces were so consistent in texture with their flavours well balanced, and distinct without being too overpowering.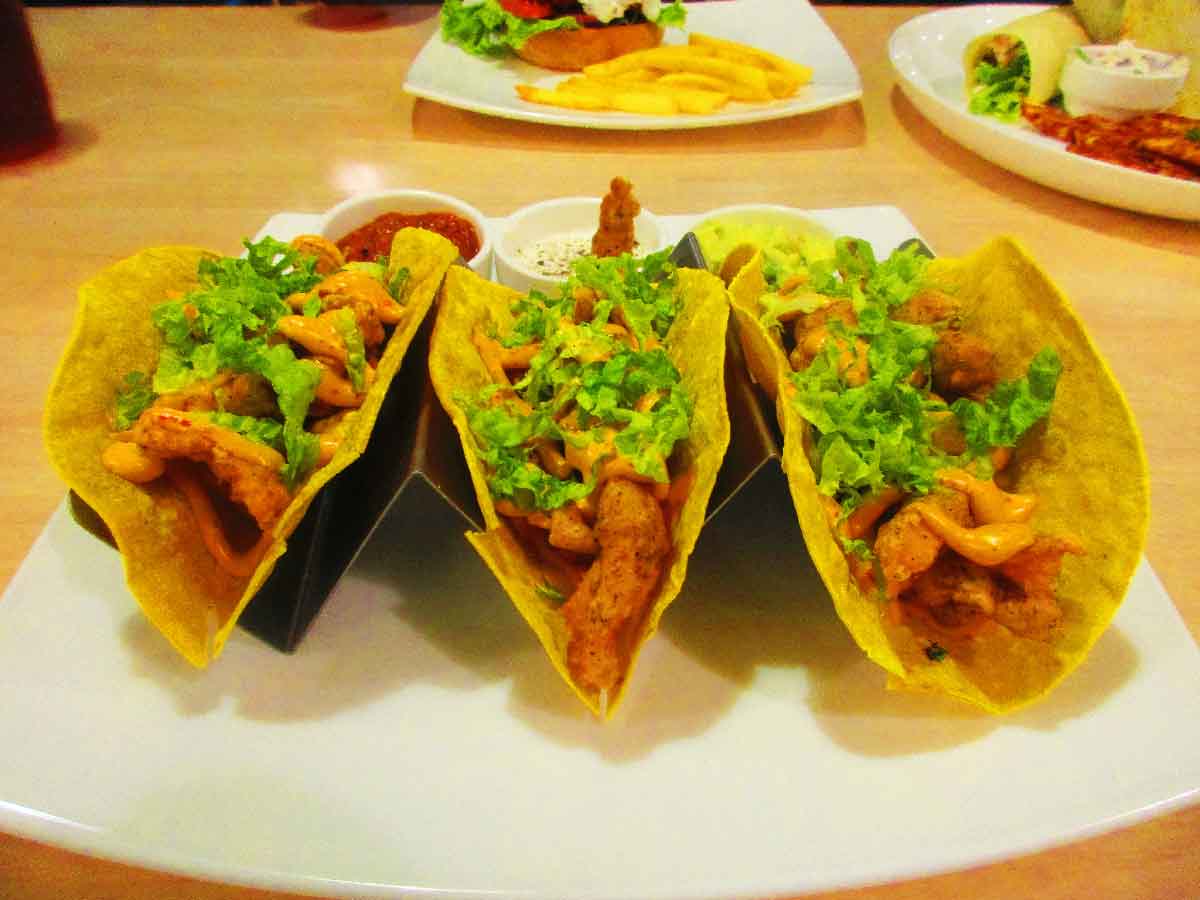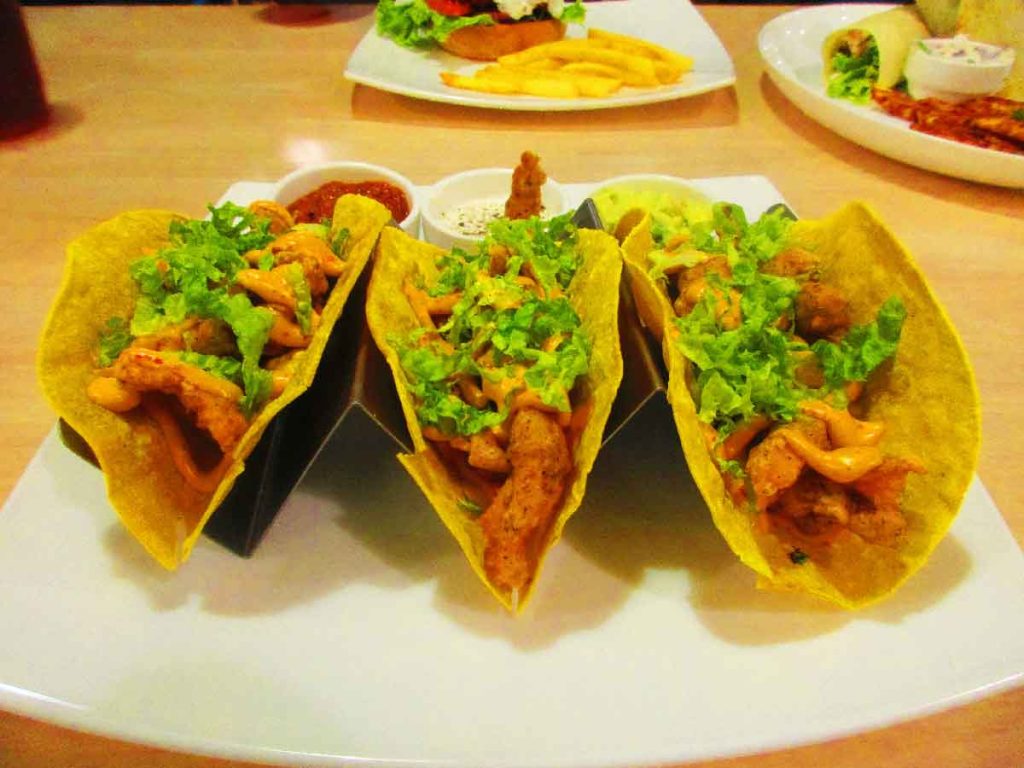 Next came the chicken tacos – a well presented, smartly plated serving of tacos with in house made corn tortilla shells that held some of the softest chicken ever. We couldn't tell what the chicken was coated with but it felt so addictive, and so did the super spicy sauce that came along with the dish.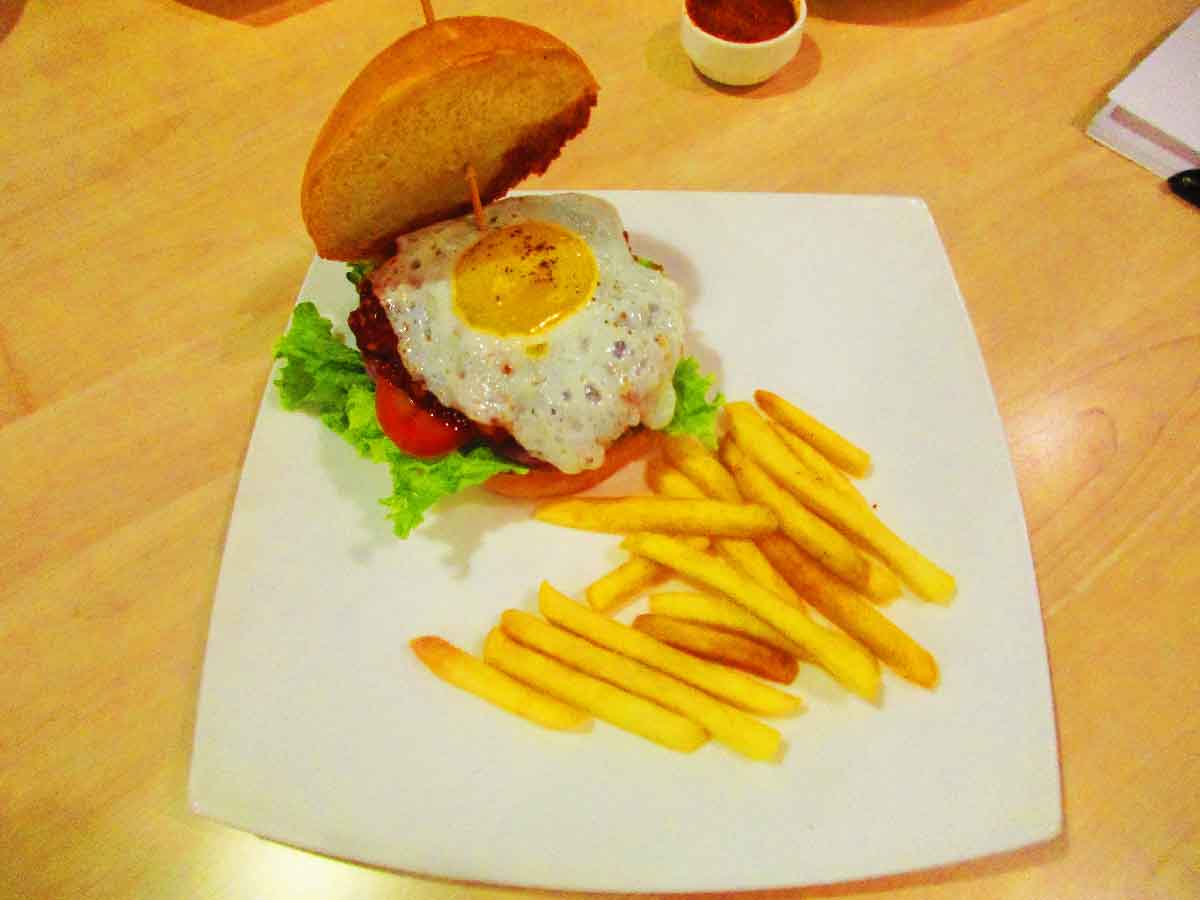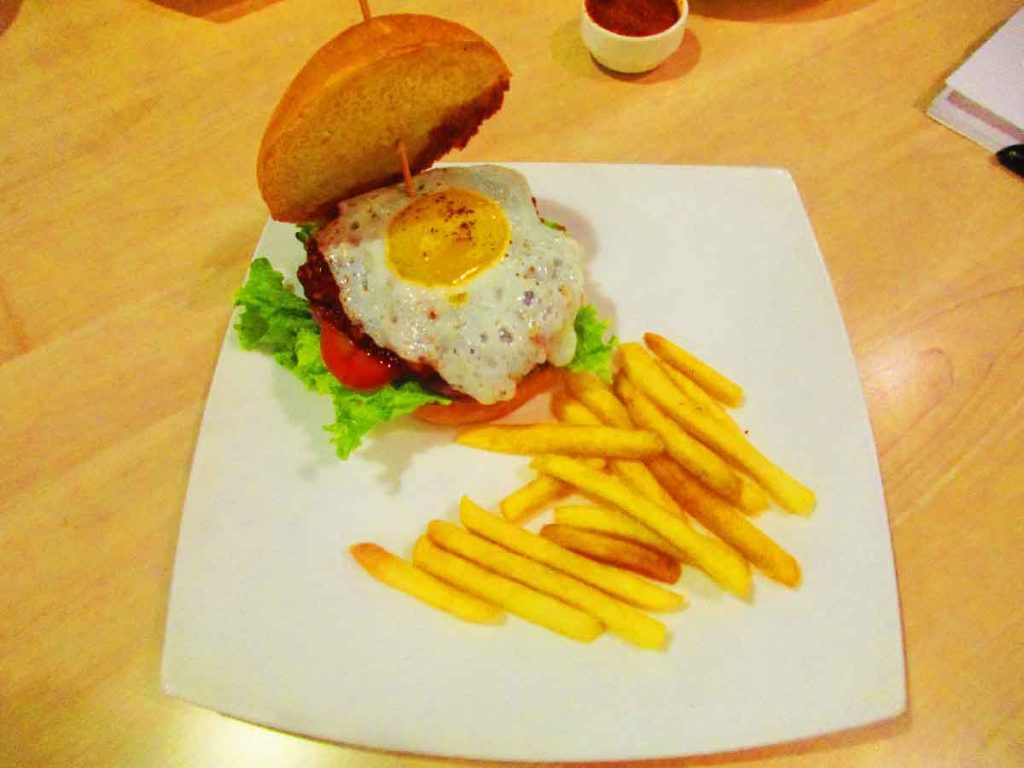 We were already going head over heels over the restaurant with the tacos, when the burger walked in. This was called the sunshine burger, served with a juicy barbecue chicken patty, whose sauce was perfectly done, and fresh vegetables, with a sunny side up on top. Again, presented so well and with a bunch of crispy and hot french fries, we indulged right in.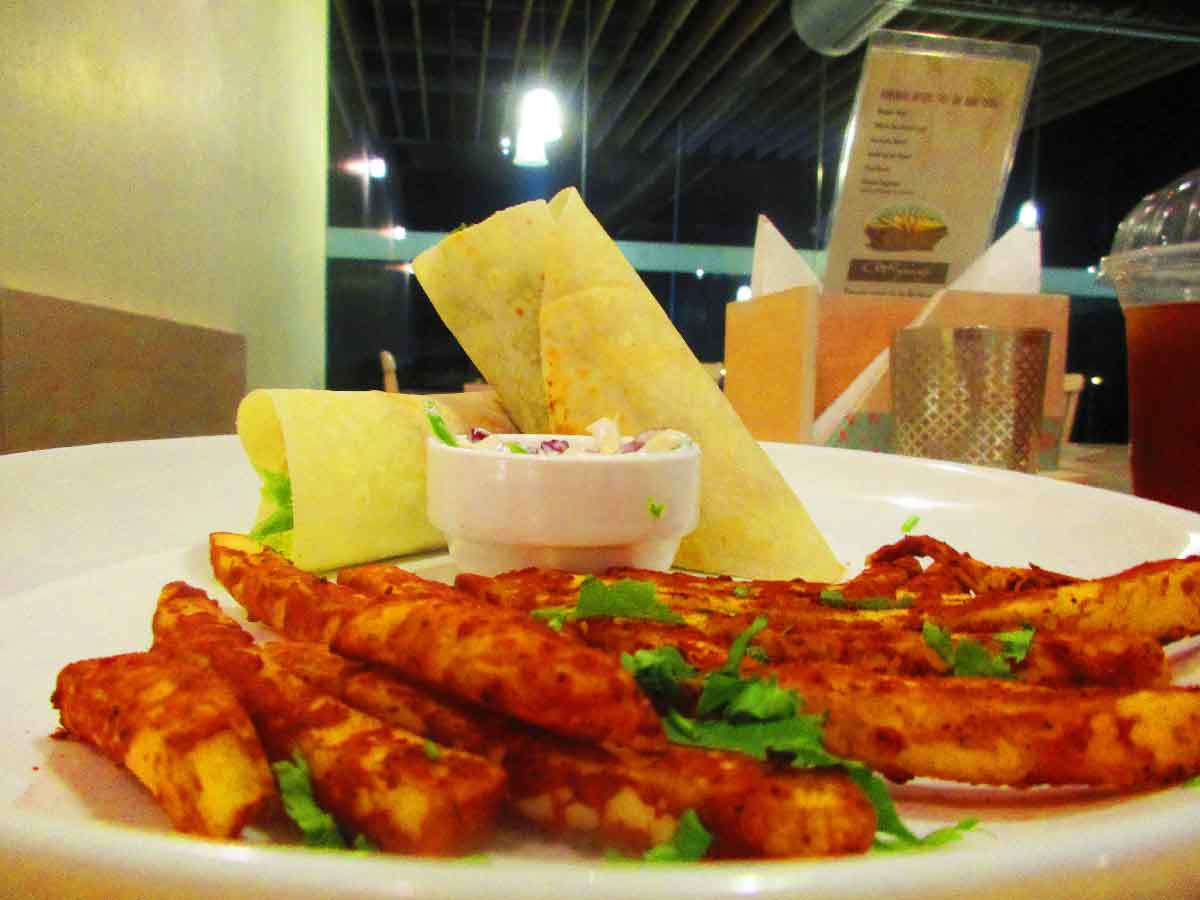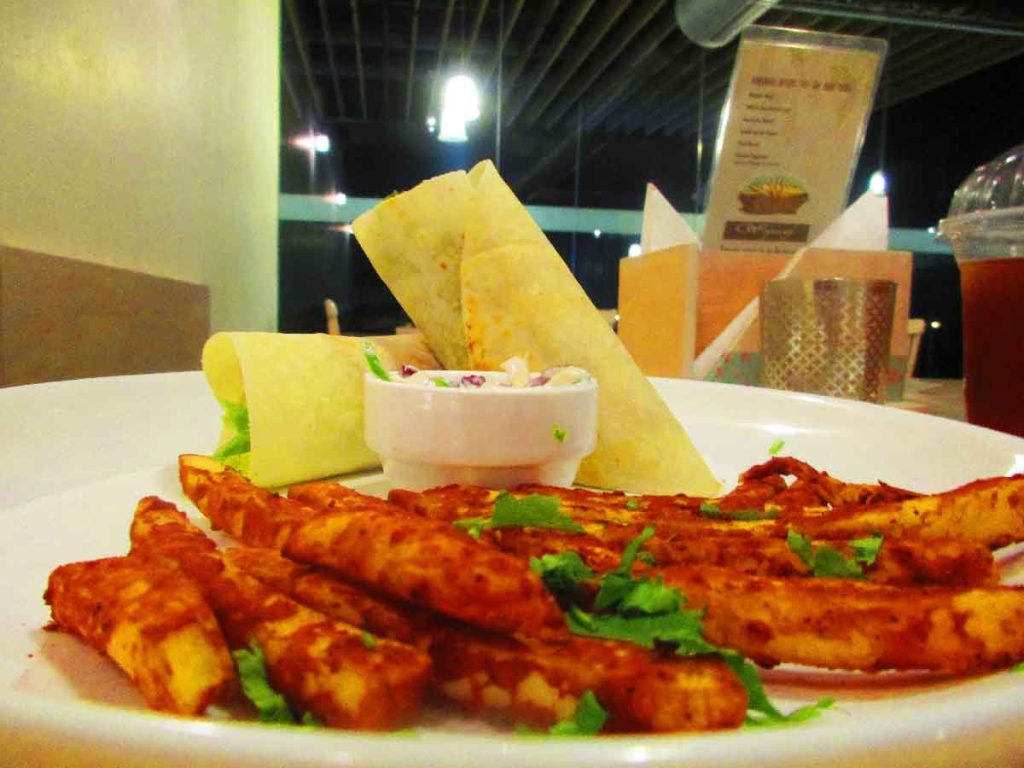 Soon after came the Chennai special wrap, a glorious wrapped with juicy and spicy breaded chicken tucked in with fresh coleslaw and enclosed in a soft and light wrap. A side of fries to that makes this meal complete. This will leave you feeling so healthy, you wouldn't even want to count those calories. We loved this wrap, and hands down, one of the best you can find in this city.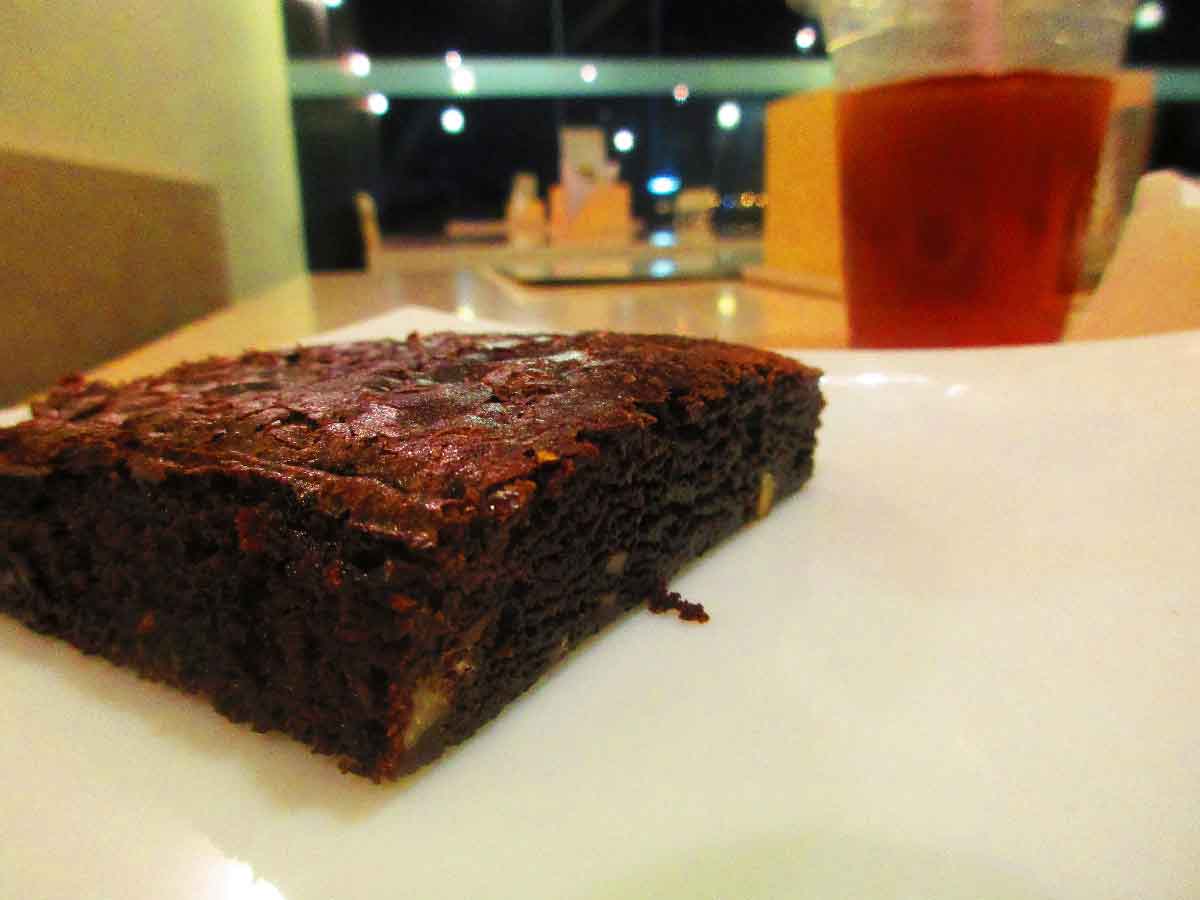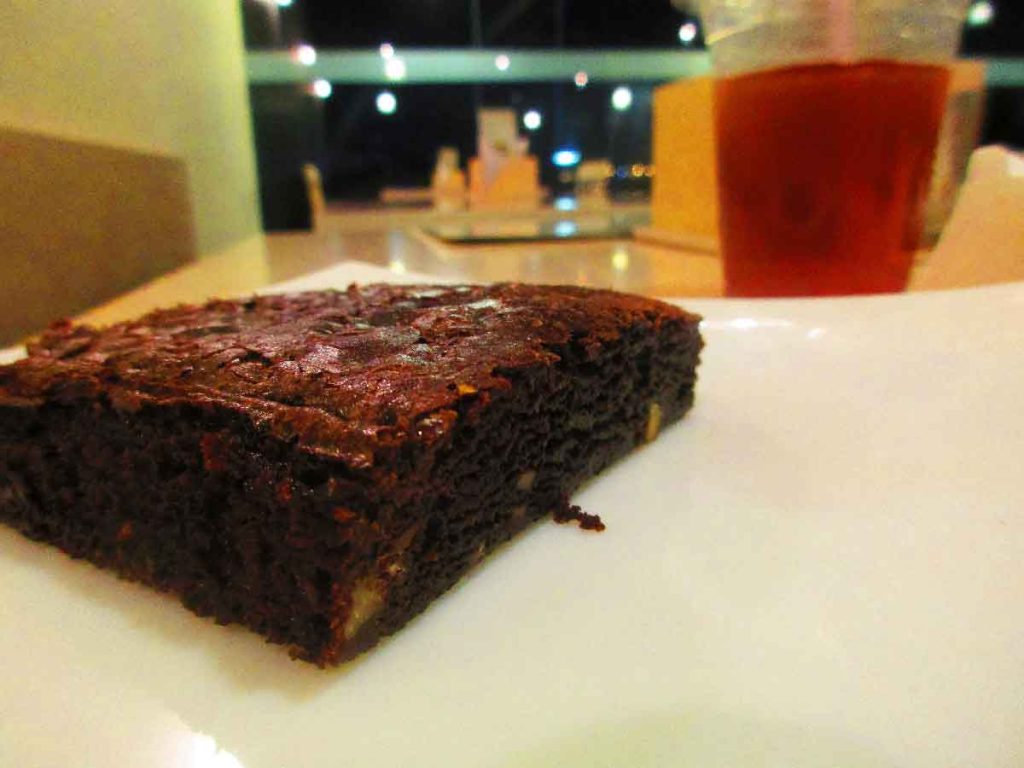 To end it all, we had a brownie. A delicious chocolate brownie, made in house. It was gooey and moist and strangely addictive. Had we not been so stuffed already, we would have maybe indulged in some more! Wrapsody gives you more than you can imagine, with food being unbelieveably delicious at such an afforable rate. If you haven't visited this place yet, we think you should. It's worth that drive!