This World Health Day, #IChooseHealth With Leonardo Olive Oil, Do You?
It's World Health Day today (7th April), and what better occasion than this to talk about taking little baby steps towards a better and healthy lifestyle? Yesterday, we had the pleasure of attending an informative talk about the benefits of switching up your regular ghee or vanaspati to a healthier alternative, that is, olive oil.
Why Olive Oil?
Hosted by Cargill Foods India, the even sought to promote better eating and cooking habit with Leonardo Olive Oil. The standard bias linked with olive oil is that the oil is probably not suitable for Indian cooking, which involves a considerable amount of oils. But to trash all such popular norms, Leonardo has introduced its Pomace Oil, which absorbs 42% less oil as compared to regular refined oil (as per the study conducted by NABL Accredited Lab).
"Metabolic ailments are a common menace these days. Inappropriate diet and lifestyle are identified as two common reasons behind it, affecting blood lipid profiles, blood pressure, insulin sensitivity and glucose levels. Lifestyle changes, especially dietary, can help improve metabolic health and keep you off metabolic diseases. In regard to metabolic health, the role of cooking oil is of paramount importance. Using a right cooking oil can bring about positive change in weight, waist circumference, blood cholesterol, and general health, contributing to better metabolic health", said Dr. Mrs. Richi Seth, Nutritionist & Founder of Lifestyle Makeover.
Moreover, olive oil is better as it has the highest MUFA (Mono Unsaturated Fatty Acids; 75%) as compared to other refined oils and this is coupled with it being a rich source of Antioxidants and oleic acid that results in lower intake of oil through the food cooked in it.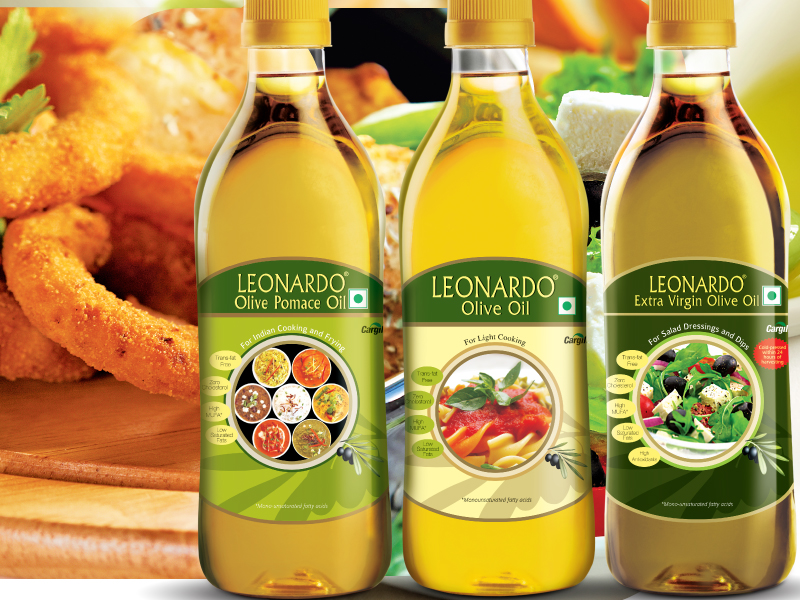 Image: Leonardo Olive Oil
Leonardo Olive Oil Health Chronicles
The highly event was a part of the brand's 360 degree awareness and activation campaign on the occasion of World Health Day. The campaign, driven by digital and social media takes the onus of bringing guilt free indulgence without compromising on your health. It also launches 'O'live Befikr' – the campaign mascot who will work towards simplifying the concept of metabolic health for consumers.
Speaking at the event, Neelima Burra, Chief Marketing Officer, Cargill Foods India said, "In a quest of better health, today's affluent Indian consumers tend to shy away from what they love the most – fried Indian food. They are global citizens with access to everything that the world has on offer, but deeply Indian at heart. While they have adapted their lifestyles to a mixed food culture, they still love their paranthas, pakoras and bhaturas, which they now seldom consume.
"Leonardo Olive Oil offers liberation from such restrictions and with the promise of improved metabolic health, it allows them to have guilt free indulgence. Leonardo Olive Oil cooks in 1/3rd the quantity as compared to other refined oils while keeping the taste and palatability high. The campaign on World Health Day focuses on the benefits that Leonardo Olive Oil brings to improve overall metabolic health."
Further, the panel also launched a Recipe Book 'Leonardo Olive Oil Health Chronicles' with Indian Breakfast, Lunch and Dinner Recipes made with Leonardo Olive Oil.
Case In Point: The 49" Bhatura
To prove the higher health quotient of olive oil, the even also saw a record-breaking bhatura-frying segment. With a team of expert chefs from Delhi's popular Kwaity Restaurant at the helm, we got to witness the frying up of a 49-inch bhatura, right from scratch. Such was the feat that it has even made its way into the Limca Book of World Records!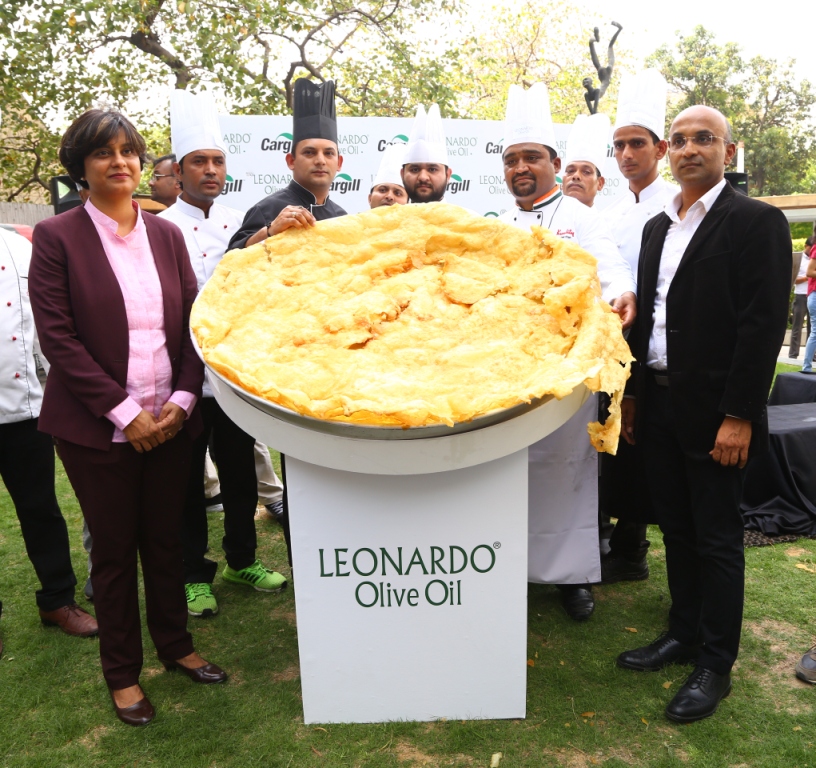 Chef Zaheer Khan, Kwality Restaurant, New Delhi, added, "I was confident that Indian cooking and frying is possible with Olive Oil. With this new feat that Leonardo Olive has set, it is proven that one can cook healthy and palatable Indian dishes with Olive Oil."
We were there! Yes, we saw the colossal bhatura in the making and got to taste some as well! Was it delicious? Heck, yes! Did we feel glutinous afterwards? Nope! And that is probably why you need incorporate olive oil in your daily cooking! It's healthier, lighter, and equally (if not more) delicious! Take a look at the bhatura frying, live in action!


So this World Health Day, give yourself the gift of a better and improved eating regime, without giving up on your favourite foods!
Feature Image: Leonardo Olive Oil