Have you Wondered about Foodology, lately?
Meet Shree Periakaruppan of Foodology in Chennai. She's a foodie, cook, cookery show host and a mom- not to mention owner and creator of Foodology. Read on.
"Hi, I am Shree Periakaruppan creator and owner of Foodology, a recreational cooking studio in Chennai; the first of its kind in the city. I am an IT Director by profession and have been in the management role for over 8 years. I love 2 things – Computers and Food! Here is my story on how my passion for food led to creating Foodology!
Having a Master's degree in Computer Science, I started my career as a developer. Then in the year 2002, I moved to the United States with limited cooking knowledge. I love food and have always been a foodie! But moving to a place little known to me, it was difficult to survive without my mom (indirectly I was missing her good food!). So then started the passion for cooking! I started investing time to learn to cook good meals to quench my foodie thirst. Initially it was all-Indian food, mostly authentic south Indian and some basic North Indian food. So friends who tasted my food and really liked it, encouraged me to cook more! So I became the head chef. So every evening after returning from work, I would cook for a group of 6-8 people. Hence I became an "Accidental Cook!"

"Early 2003, I got married to Arun Ramanathan, who is not a foodie but a person who prefers to eat anything non-Indian! So there goes my next interest of venturing into international foods. So Arun and I would go out every weekend, try new foods and then come home find recipes and try to replicate the dishes that we like! So cooking together became a habit and continued even after our kids were born! Both my kids Tapthi Arun and Sugriv Arun love to be in the kitchen and help us. Once the cooking is done we would sit together and eat!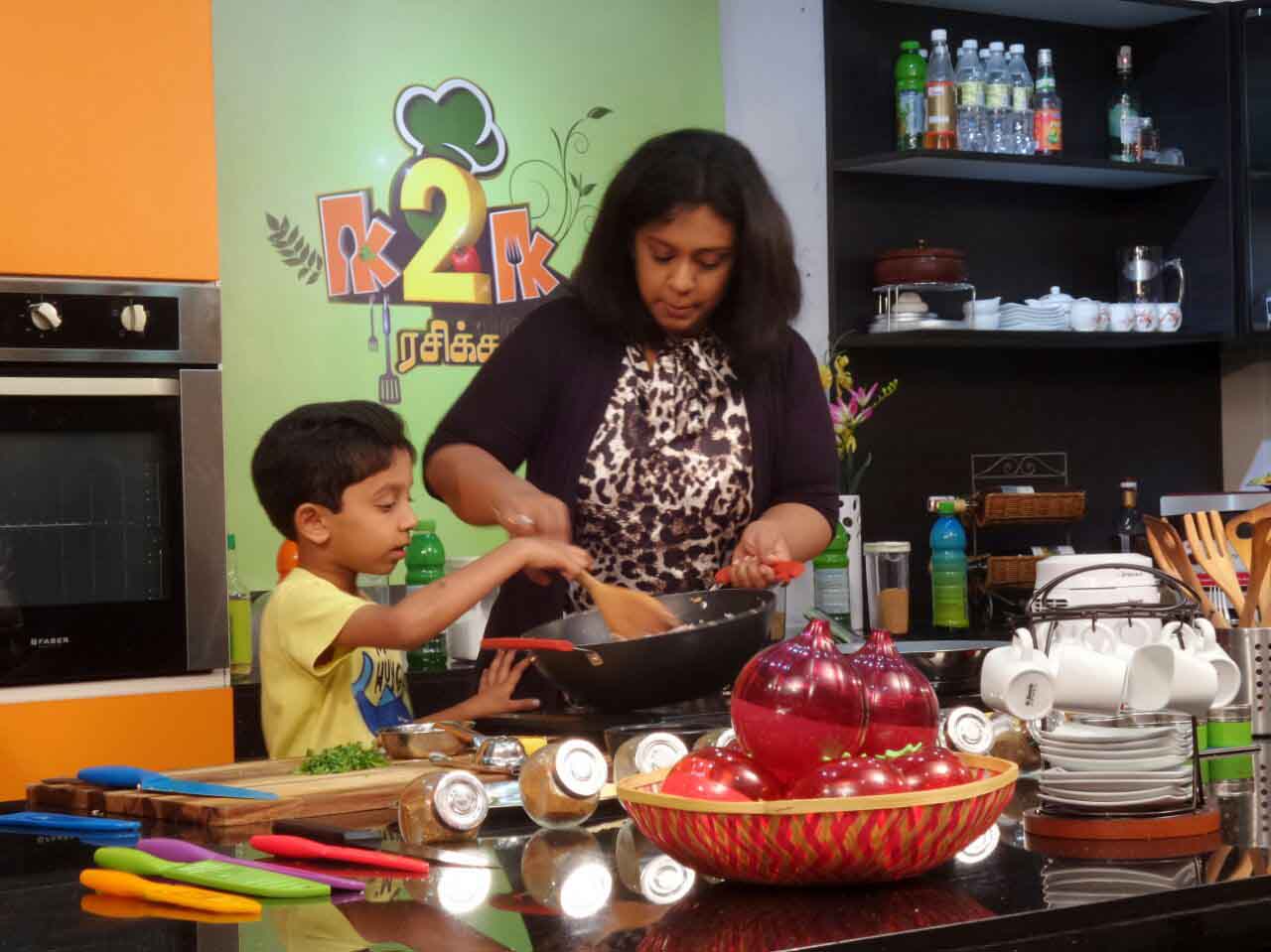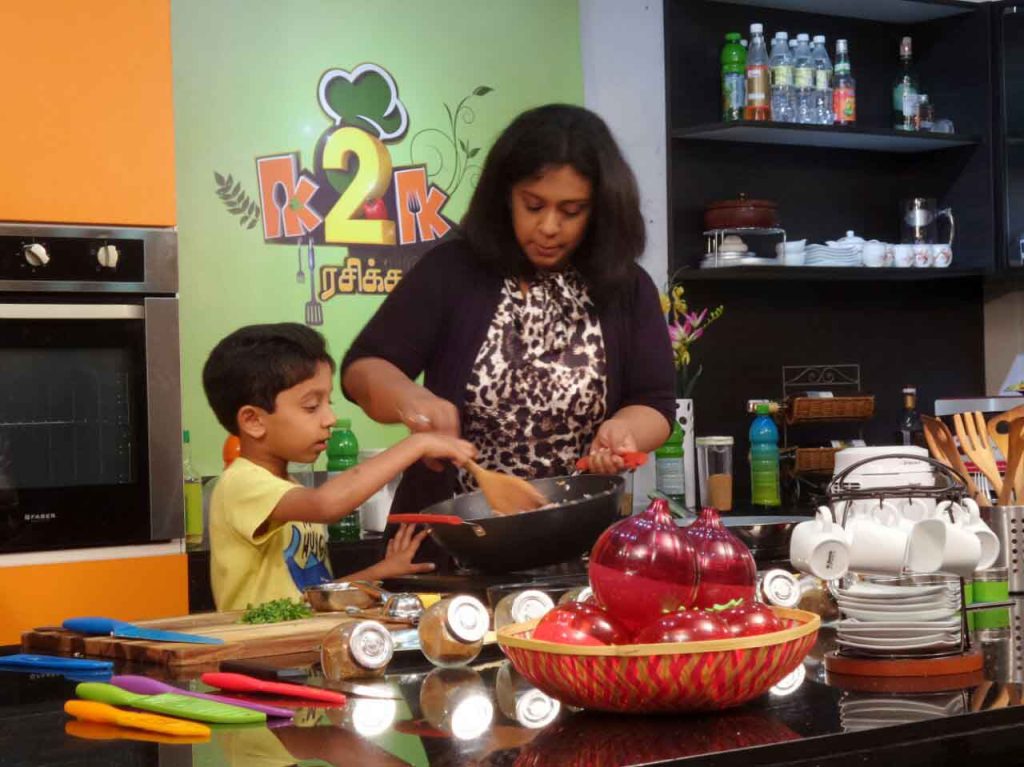 "In the long run, cooking became the primary recreational activity in the house and even when friends visited we would mostly hangout around our kitchen island. So maybe this lead to the idea behind Foodology! Truly a place for people to bond while cooking and experience cooking as an entertainment.

"While in the United States, in order to enrich my passion, I had taken numerous cooking classes with many good chefs in town pertaining to world cuisine. I also got opportunities to create private cooking events to bring out the joy of cooking as a group. So after moving back to Chennai in 2013, I started working on a plan to create a cooking studio that would allow people to vision and experience cooking as an entertainment.
"Hence Foodology was born in April of 2014! "Ology" means study of something so "Foodology" – study of food, sounded good for our space!

In Jan 2015, I got the opportunity to showcase my cooking skills through a TV Cookery show called K2K.com Rasika Rusika. The show gets telecasted every weekday between 1-1:30pm in Puthuyugam TV.
Please call 9003054885/044-24454885 to schedule a private event or to enroll in a planned session.