Woking Away At Wok Express in Mumbai
Wok a little way with us for an insight into our wok adventures at Wok Express, a fun Asian eatery in Bandra. Yes, we know it's a bad pun, but we're just trying to have some fun!
Indeed, Wok Express offers its patrons a world of fun with its laid-back ambience, rotating dim sum menus, bubble teas and woks in any way you'd like them. However, the presence of bubble teas and dim sum like edamame truffle oil dumplings on the menu also, on a deeper level, points to a seriousness when it comes to food.
Authenticity Alert
"We are very focused on being authentic", said Priyam Ganeriwal, the marketing manager of Wok Express. in a chat we had with her when visiting Wok Express. So, they import tapioca for bubble tea, offer authentic Asian desserts, make their own exotic sauces for the woks, such as Sambal sauce, and allow you to watch the chef cooking your wok in a live kitchen using chopsticks.
You'd think that a restaurant so focused on ensuring authenticity would have meals at exorbitant rates because of that authenticity. But, all items at Wok Express are competitively priced. "We wanted to make a good Asian place which was relatively affordable," said Priyam, adding that Asian food was a personal favourite.
As we heard more about the autheniticy, we began to get more and more excited. So, we proceeded to order three types of bubble tea, the entire dim sum menu (naturally), portions of their sticky rice and then headed over to the wok counter and created our own woks. Here's what we thought.
Bubble Tea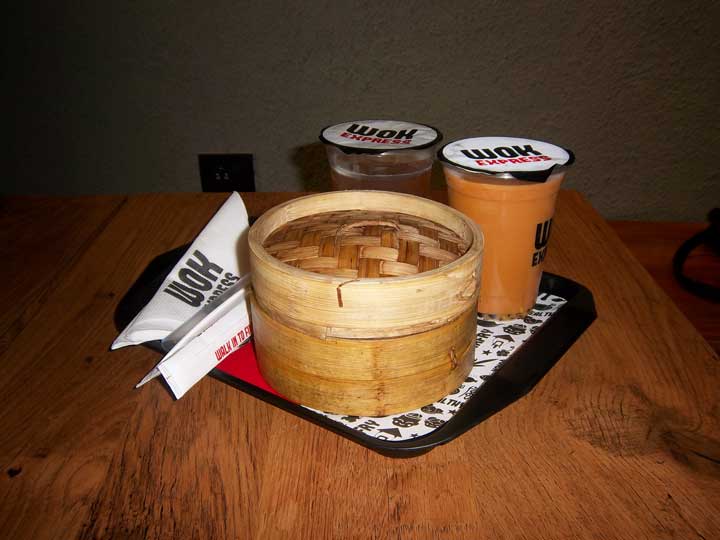 We called for a lemon bubble tea, pink guava bubble tea and the Thai bubble tea. While we preferred the zesty pink guava flavours, our dining companion vouched for the Thai Bubble tea which has a milky touch.
Dim Sums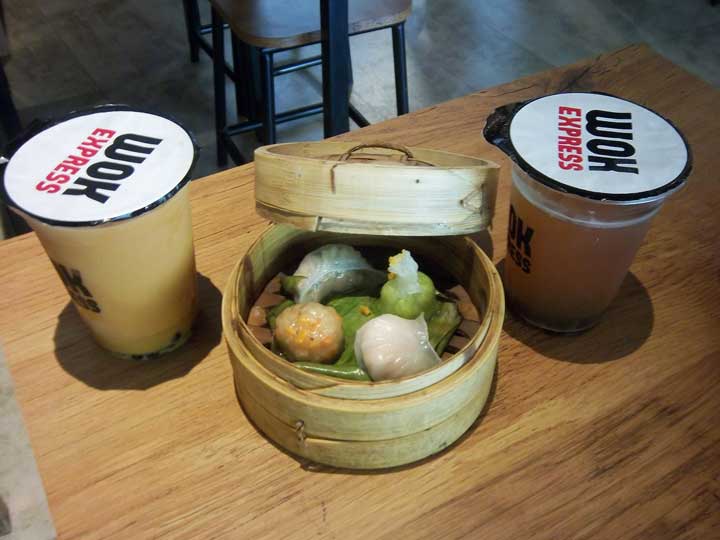 We sampled all the options on the rotating dim sum menu; edamame dumplings, hargao prawns, chicken coriander and crystal dumplings. We loved the edamame dumplings which were filled with a generous dollop of mashed edamame beans, laced with truffle oil and the hargao prawns filled with fat, juicy prawns. The crystal dumplings got full points for their pretty wrappers and crunchy stuffing.
Vegetable and Chicken Buns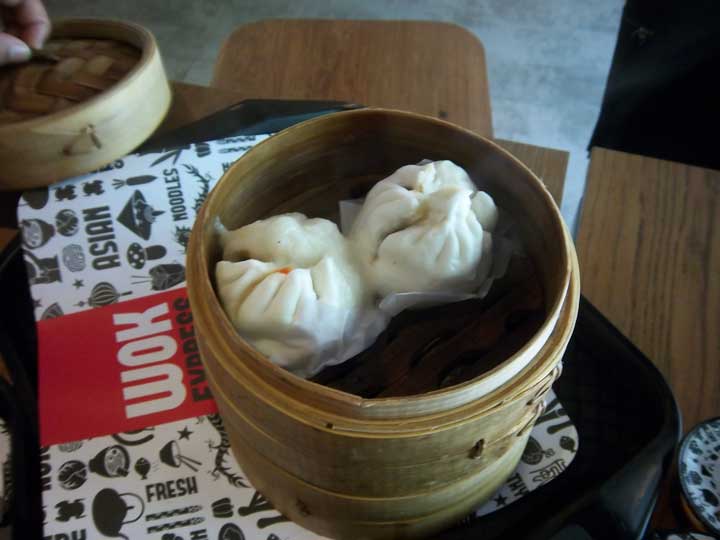 Sweet and saucy fillings wrapped in soft, pillowy dough resulted in buns that tasted akin to China's popular street food buns.
Sticky Rice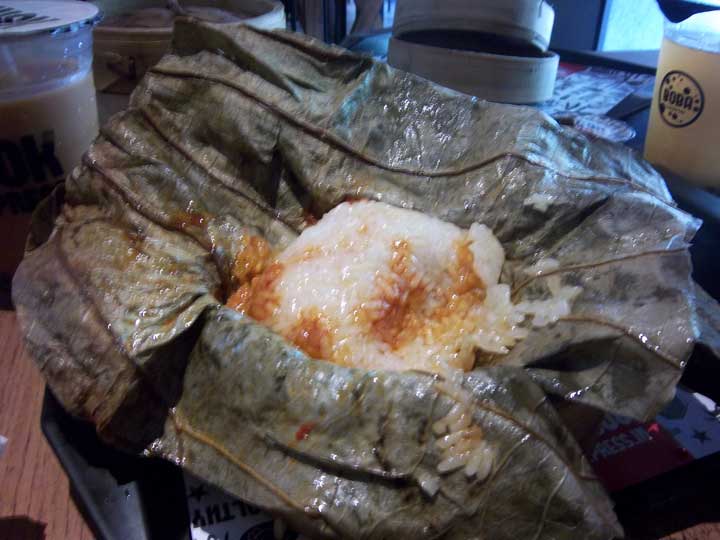 Relatively new on the menu, Wok Express' sticky rice arrives in steamers, wrapped in leaves. We preferred the chicken option, which was heavenly sticky and well spiced.
Woks
It seems fair that a joint called Wok Express would be best known for its woks. At this point, we were already on a dumpling- and -sticky rice- fuelled cloud nine, but we naturally had to try out the woks. So we headed over to the self -serve counter and started our selection process.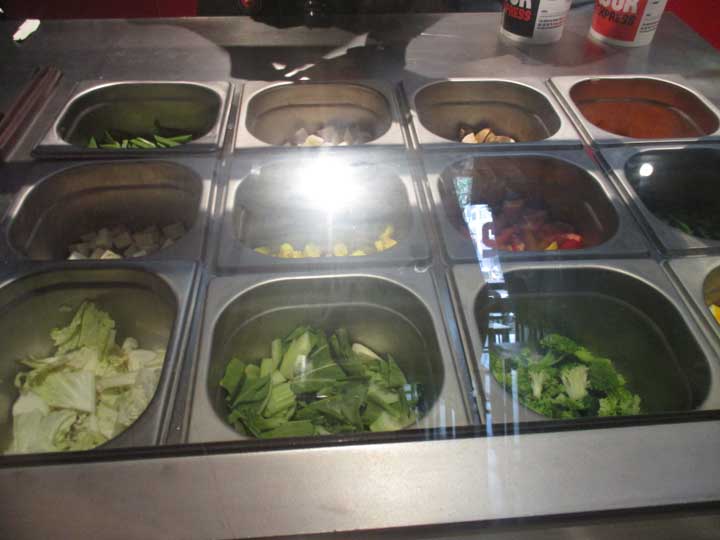 In building your wok, Wok Express allows you to choose between a base of steamed noodles, udon noodles, flat wheat noodles and ramen noodles. Add a range of vegetables including mushrooms, spring onions, Chinese cabbage, and, if you've opted for the non – vegetarian wok chicken, fish or prawns. Then, choose a sauce (here you're only allowed to choose one so flavours don't get mixed and compromised); there are your regular options like chilli basil, black bean and more exotic ones like toban and sambal. Finally, add condiments such as crushed peanuts, fresh cilantro and chilly flakes and watch the chef cook your wok in the live kitchen using chopsticks.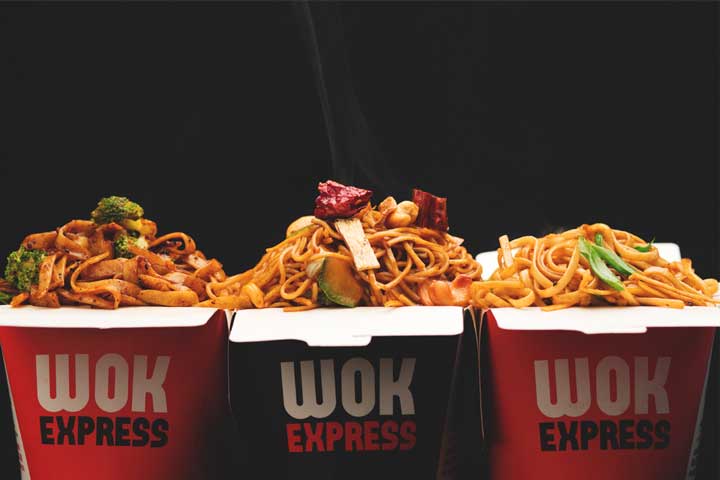 We tried a combination of chicken ramen with chili basil sauce and Chinese cabbage and udon noodles with kung pao sauce and crushed peanuts. Both arrived in pretty boxes that resembled take-out noodle boxes that one might find in New York – perfect for eating on the go. But, at this time we were glad that we could linger over the noodles – both were deliciously flavoured with generous amounts of sauce and proteins.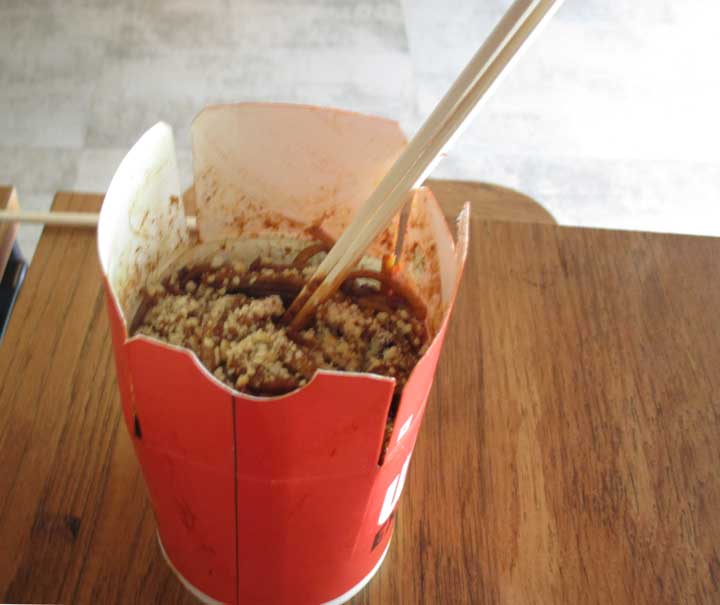 We won't spend too long rhapsodising over the noodles – that will take forever. Instead, we'd tell you to pay a visit to Wok Express tomorrow for their exciting rotating menu, authentic bubble teas and flavour packed woks. Pssst – we hear they're opening an outlet at Kemp's Corner soon with more exciting additions to the menu!