'Wok' Your Way Through Asian Delicacies At The Noodle Theory's Newest Outlet at T.Nagar
Kilpauk's popular Pan-Asian restaurant, The Noodle Theory, recently opened its second Chennai Outlet in T. Nagar, aiming at a bigger and better dining experience. The unmistakable LED sign on the glass walls of the building in G.N Chetty Road announces the place which was launched on the 30th of June. A family-run restaurant, The Noodle Theory offers Asian food in a smart self-service format that allows for a customized main course along with their classic a la carte menu.
A saucy experimentation
We sit down at the refurbished wooden tables with Yeshwant Mehta, who narrates how The Noodle Theory came into being. His passion for food and search for a unique vegetarian concept led him to the concept of diners making their own main course with their choice of base (noodle, rice or salad), protein, veggies, sauce and garnish. He and his team set up a kitchen at home and experimented with ingredients from different parts of Asia to come up with 218 types of sauces, which they add to the menu according to the season.
"A lot of research went in before we designed the menu. We were very particular about not using ready-made sauces or artificial flavors. The kitchen was our lab and experimenting with ingredients was our way of life. Which is why we named the place 'The Noodle Theory'. It was science," smiles Mehta as he explains how their "Construct your own wok" is a hygienic way of designing our dishes by ourselves. 80 percent of their food is vegan and everything that comes to our plate is freshly-made in the live kitchen.
Fluffy buns and spinach skins
We're handed out what, for a spare second, reminds us of multiple-choice question papers from college, but is actually the menu that is a checklist for us to tick the dishes we want to have. We begin with a classic – bao buns. We chose the chilli paneer topping and we were super glad we did. The bao buns were soft, fluffy and melt in the mouth, thanks to them being fluffed up only just before it reached the table. The paneer sticks tossed in a spicy chilli paste comes with oodles of spicy mayo and capsicum – perfection.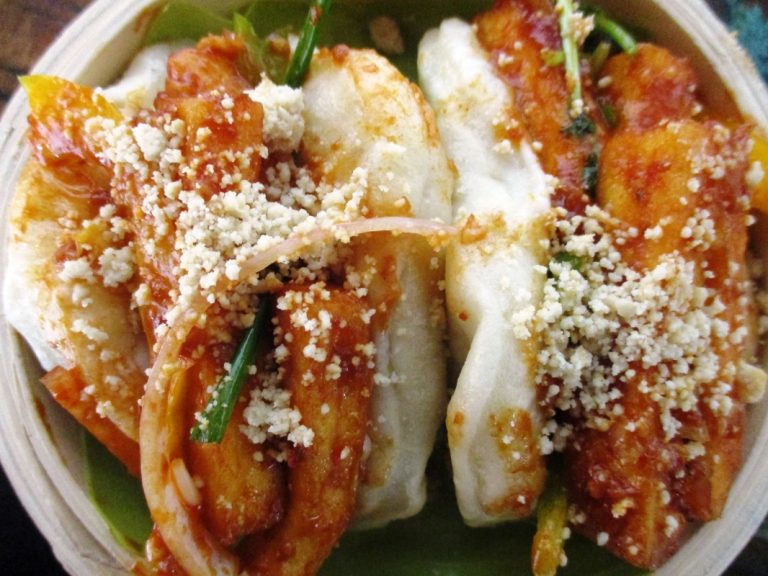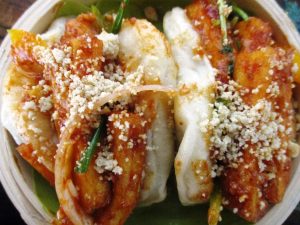 The dim sums we tried were stuffed with Miso Tofu and Water Chestnuts, that come in a green skin, which turns out to be because of the spinach puree. The mildly spiced dumplings also had shitake mushrooms in them and are served with two sauces – a red, sweet and spicy Japanese Sauce made with mirin and sake and our favorite – a green, flavorful Shallot and Garlic sauce that packs quite a punch.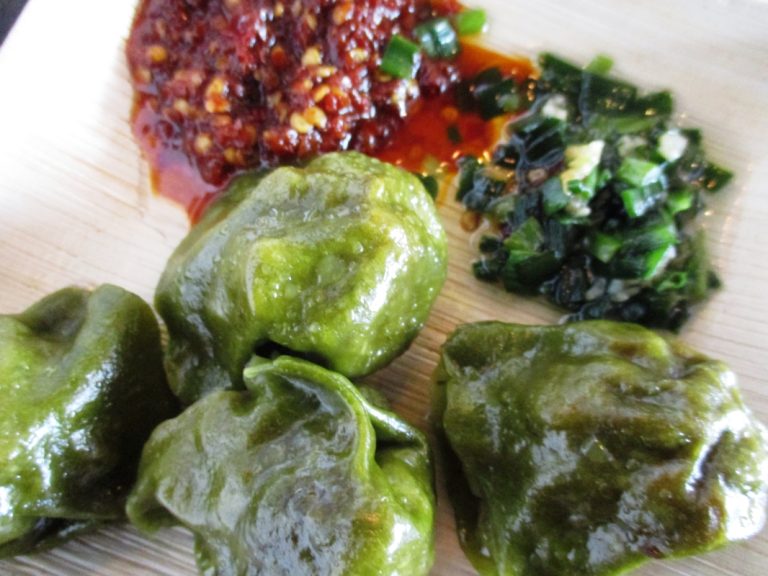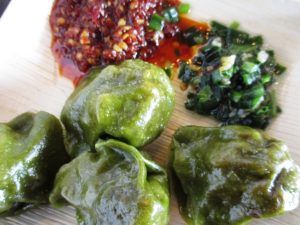 The funnest part
On to the most interesting part of our meal, the main course. We made our own noodle dish with flat noodles, a bunch of veggies including zucchini, bok choy, water chestnuts, peppers and green onions in a Japanese Red Wine sauce, garnished with fresh coriander. The dish was spicy, tangy and fresh, just the way we like it. Good choice on the sauce, we pat ourselves.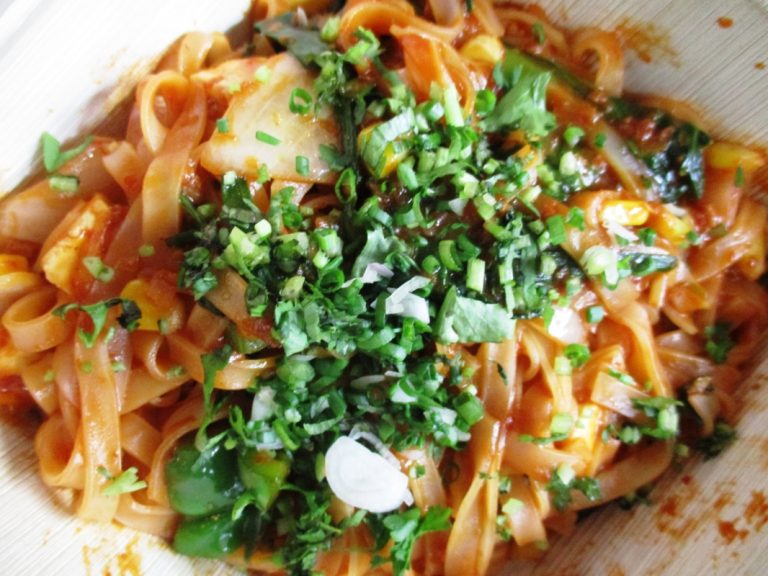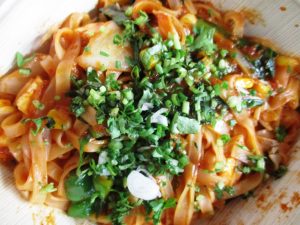 Dessert was a simple affair with a Choco Chunk Brownie, a warm good-sized piece of egg-less, homemade brownie served in a plastic container. They also have three other varieties – 5 Star, Ferrero Rocher, and KitKat.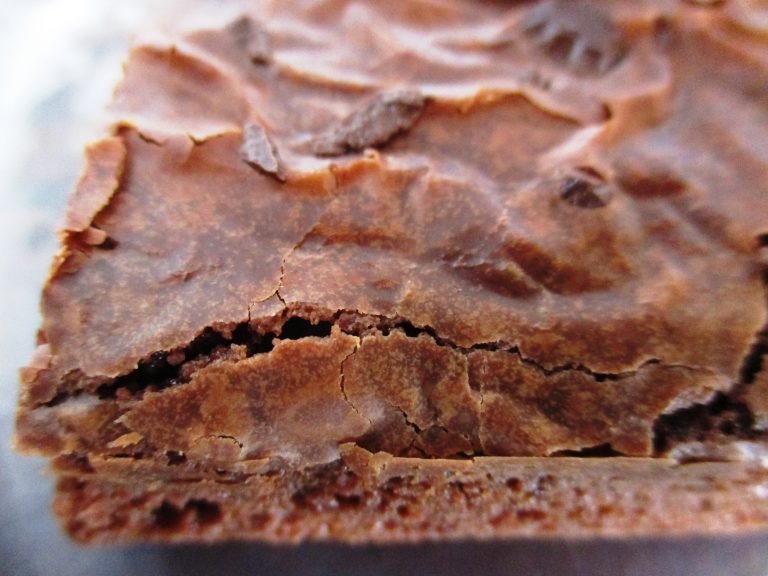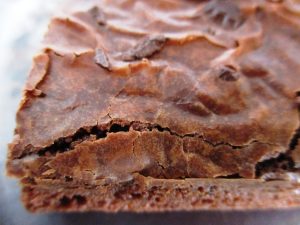 Among their uniquely-named drinks (each is named after a famous scientist, keeping in line with the "theory" concept) we try the Einstein, a berry-flavored iced tea with a strong taste that comes in a cute plastic bottle.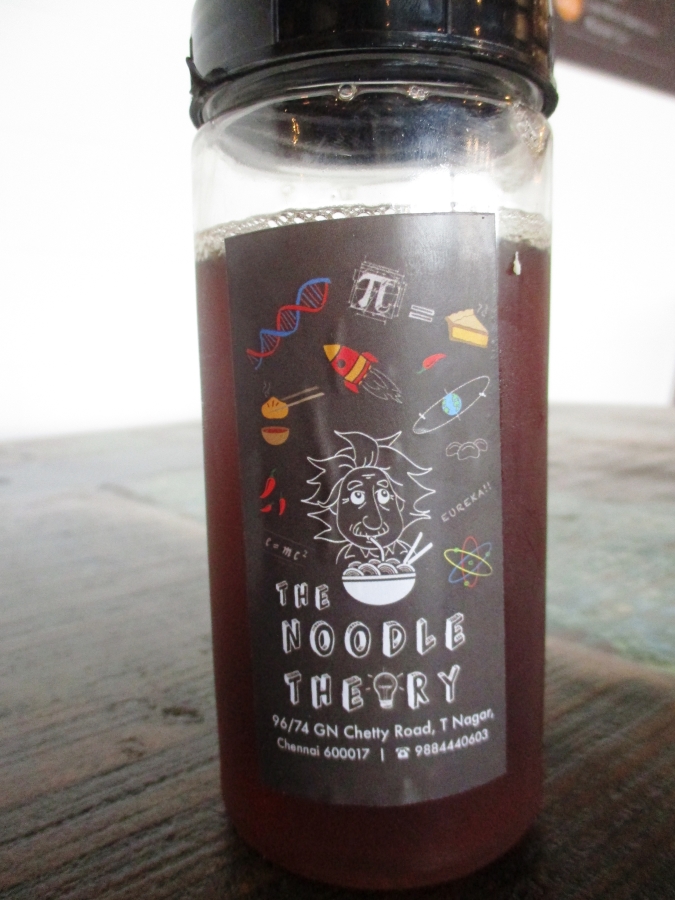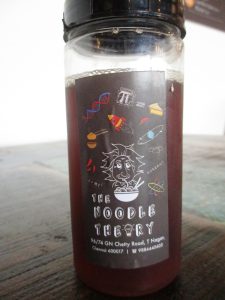 "Our idea was not fine dining. We wanted this to be a place where people can come, relax and have good, freshly-made food put together by themselves. It makes them feel connected to what they eat," says Mehta who informs us of two more outlets on the way at Besant Nagar and Anna Nagar.  The more "make your own wok" places the better, right?