Wine and Beer are now on the Menu at Starbucks
After a disastrous day at work have you ever had the overwhelming desire to turn your Starbucks coffee Irish? In a couple of months, that dream will become a reality, as Starbucks has announced that it will now be serving booze cafes across the USA.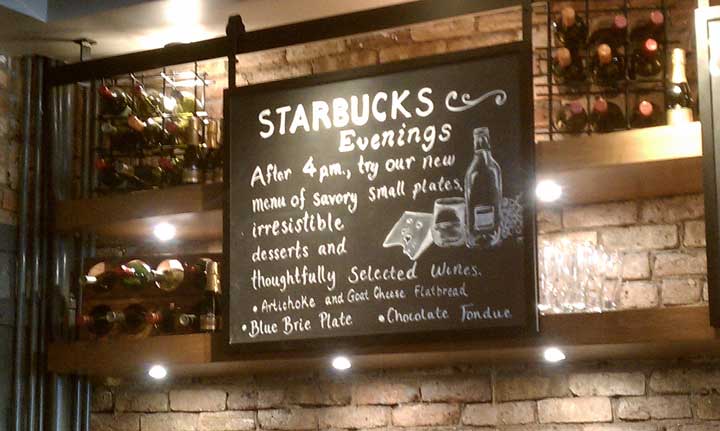 The idea of serving alcohol at Starbucks is not as new as you think. In 2010, in one of their 'learning labs' (read: cafes where Starbucks tests out its new ideas on customers) in Seattle, Starbucks began serving wine and beer. In its statement at the time, they said the move was "in response to our customers telling us that they want more options for relaxing in our stores in the afternoon and evenings."
It appears that the customers in this Seattle café were highly enthusiastic about the development, as Starbucks then expanded its alcohol menu to 75 locations across the US.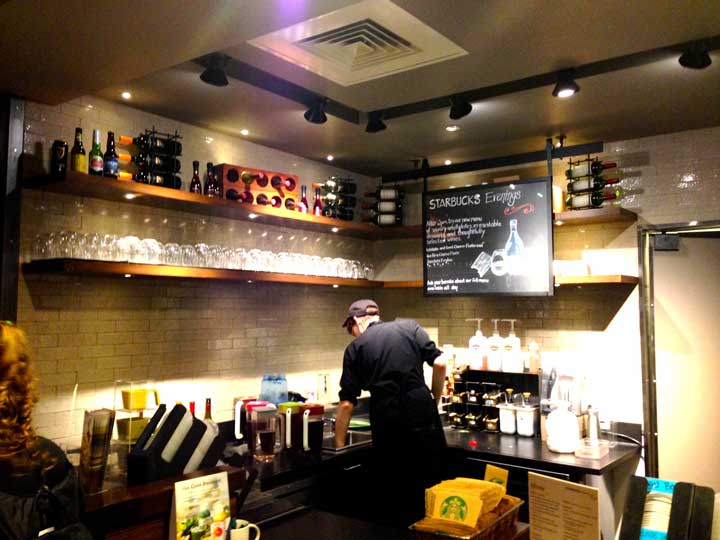 "It's something our customers have really been responding to," Starbucks spokesperson Alan Hilowitz said to Times.com. "They want to sit and relax, and maybe one person wants to have coffee and the other wants beer or wine. People also can go out after work without having to go to a bar, and people who are underage can go and have a cup of coffee instead."
Subsequently, Starbucks has now announced that it will be including alcohol on its menu in cafes in Denver, Miami, Orlando, New York City and Northern California this week.
A Gourmet Spin
While your morning coffee run will remain just that, come evenings you will be able to order from the Starbucks evening menu. On its website, Starbucks explains the concept behind its evening menu saying "We've always been your neighbourhood morning stop—a place to help you start your day. Now we're bringing a little delight to your evenings too.Our Starbucks Evenings menu features a thoughtful selection of wine and craft beer alongside the signature coffee and tea beverages you know and love. Enjoy one of our savory small plates – whether it's our creamy Truffle Mac & Cheese or a delicious flatbread."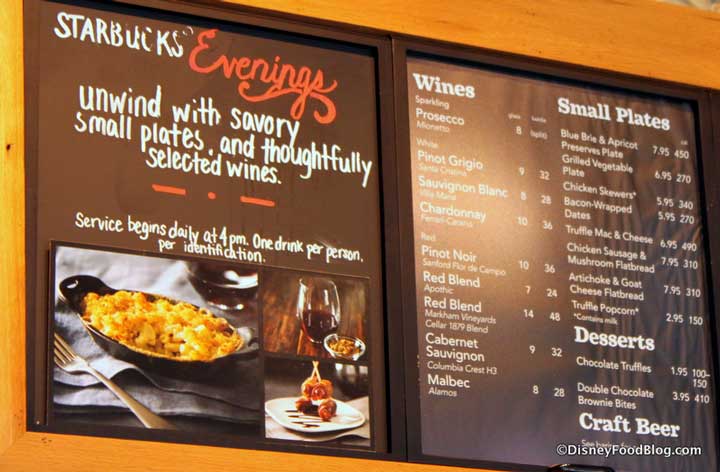 It seems to us that this evening menu will transform a bustling Starbucks by day to a relaxing gourmet destination by night; after all, it already has the gorgeous wooden interiors and tasteful décor.
Wine and Beer at 2,000 Stores
Starbucks plans to offer their wine and beer menu at 2,000 of its 12,000 stores nationwide within the next five years. In Brooklyn, the Starbucks evening menu has already been operating successfully. In a nod to the locality, this particular Starbucks serves craft beer from local breweries in the Brooklyn area.
Across the ocean, one can find the evening menu in England at the Stansed airport outlet.
Would you be excited about trying out this new menu?