Why Pronto Pizza In Mumbai Is The Ideal Destination For Students, Families and Office-Goers Alike
Nestled in the Eros building opposite the bustling Churchgate station, Pronto Pizza is in a prime spot to attract students (from the neighbouring colleges), office goers and families alike. As we stepped into the small, yet cosy space, we were greeted by no less; one group of rowdy college students had taken over one of the largest tables while at another a couple sat laughing at an inside joke, sharing a chocolate mousse. At another a mother smiled indulgently as her child hugged one of the balloons strewed across the restaurant (more on that later) firmly to her chest.
We settled ourselves in a cosy table for two amidst this activity and looked comfortably around. Pronto exudes a laid back ambience that allows one to feel truly at home. It's not a characteristic that they automatically gained; Pronto has dedicated 21 years to serving customers tasty comfort fare and breeding a familiar, pleasant atmosphere for regular customers. Hence, the balloons; Pronto is celebrating its 21st birthday and offering customers a chance to avail 21% off their total bill.
https://instagram.com/p/8LNxJxrHZX/?taken-by=prontoindia
Apart from that, catering to a never ending crowd of hungry students, Pronto offers a 15% discount to students. However, as the saying goes, a bargain is not a bargain if you don't actually want what you're paying for. In that light, does Ponto's food warrant a visit, discount or no discount? Here's our take.
Since Pronto serves classic comfort food, we decided to stick to that theme and ordered a basket of garlic bread to begin with. The bread was crispy at the crusts, and soft and yielding at the center, infused with a generous – though not overpowering – spread of garlic butter. In short, it was a thumbs up.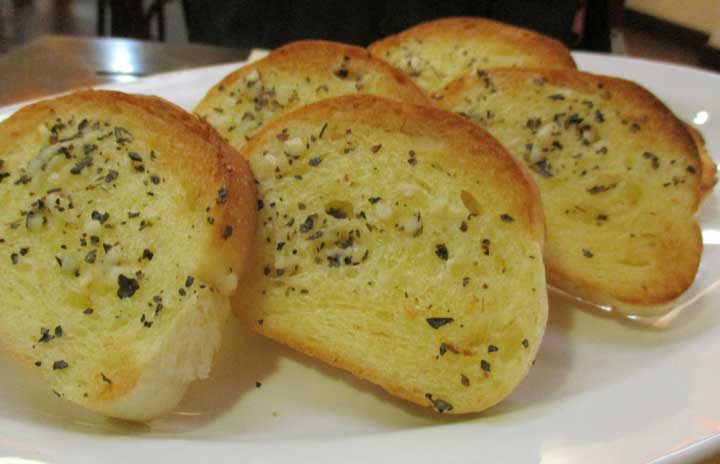 We then moved on to the Seafood soup, which was a thick, heavy concoction that had a generous mix of prawns and fish; a treat for anyone with fishy taste buds. Following that was the colourful Caesar salad which we chose to add bacon to – because – bacon. It made for a pretty picture and a light treat, packed with fresh crunchy lettuce and cheery cherry tomatoes that were coated with a light refreshing dressing.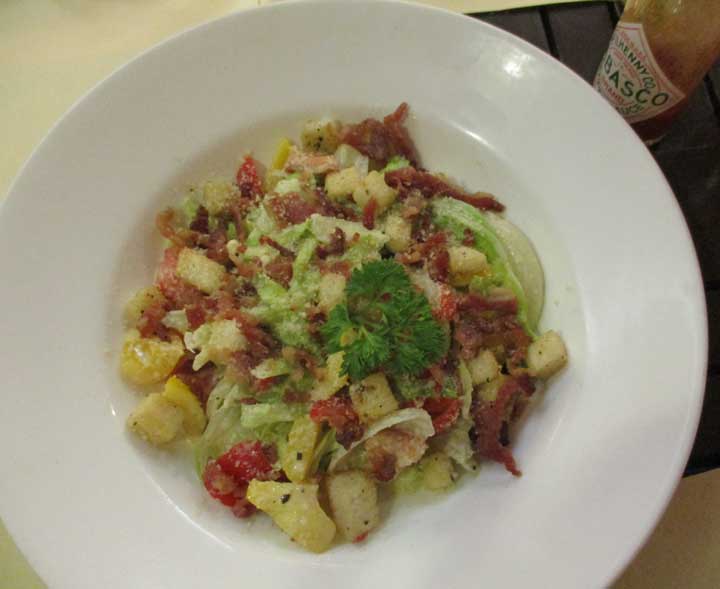 For our mains we called for the Pronto's Original Barbecued Chicken pizza, which was (as you've probably guessed from the name) topped with tender strips of chicken marinated in a heady barbecue sauce and fresh, zest spring onions. The crust was almost paper thin, which made it the perfect texture for someone who wants to enjoy a light pie.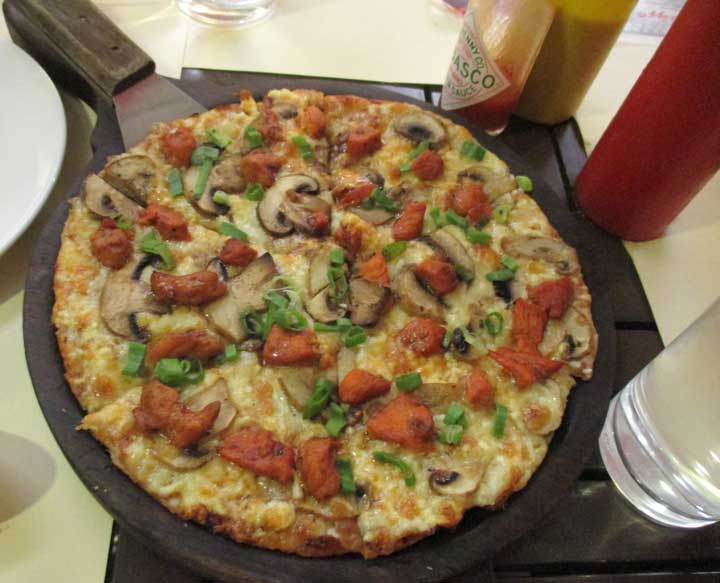 Along with that we feasted on the Pollo Arrosto, a roast chicken breast, brimming with spinach, basil and ricotta cheese (which we have a special weakness for) served with a side of mashed potatoes. While the pizza is the ideal light, yet complexly flavoured dinner, the chicken should be the go to choice when you're looking for a hearty dish that will fill you to the brim.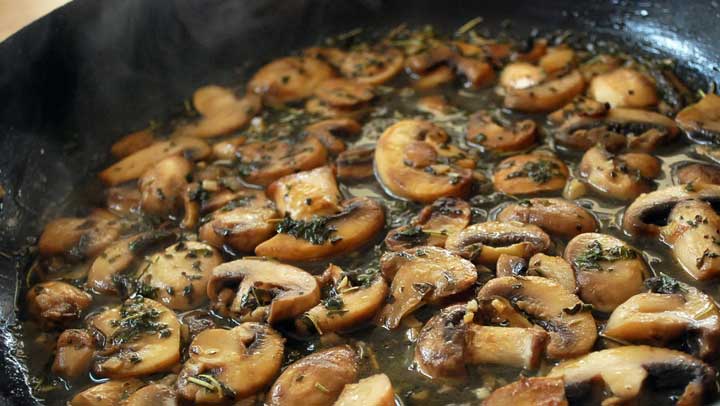 Giving in to our cheese cravings (that the ricotta cheese stuffing in the chicken had set loose), we ordered a slice of seasonal cheesecake for dessert along with the chocolate walnut brownie. Doused in chocolate sauce, the brownie would be the perfect end to that indulgent dinner you were looking for when you ordered the Pollo Arrosto.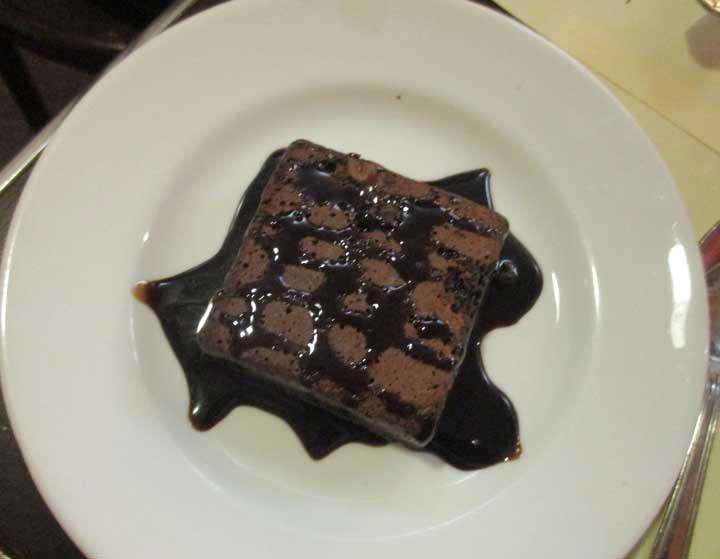 Meanwhile, the berry cheesecake materialised at our table in a handy plastic jar that we carried along with us when we left to take a stroll to Marine Drive, which the restaurant is a couple of minutes away from. As we strolled along Marine Drive and savoured heaped spoonfuls of the creamy, berry infused cheesecake, we relished the feeling of a meal well had. And the answer to our earlier question? If it's not evident yet – yes, Pronto is well worth a visit. Even without a discount, the restaurant serves deliciously wholesome fare at modest prices, while managing not to compromise in taste in any way. We completely understand why it's still standing strong on its 21st birthday. While we love the Churchgate location, you could also head to Pronto's Lower Parel, Tardeo or Bandra outlets.
[schema type="organization" orgtype="Organization" url="https://prontopizza.in/home" name="Pronto Pizza " description="Savor classic comfort food at Mumbai's Pronto. " street="5 Eros Building, Maha Rishi Karve Road, Churchgate" city="Mumbai" state="Maharashtra " country="IN" phone="02222886012″ ]
[schema type="organization" orgtype="Organization" url="https://prontopizza.in/home" name="Pronto Pizza " description="Savor classic comfort food at Mumbai's Pronto. " street="8, Ground Floor, Maniyar Building A 46, Tardeo Road, Tardeo," city="Mumbai" state="Maharashtra " country="IN" phone="02223513644″ ]
[schema type="organization" orgtype="Organization" url="https://prontopizza.in/home" name="Pronto Pizza " description="Savor classic comfort food at Mumbai's Pronto. " street="98, Shams Palace, Hill Road, Bandra West," city="Mumbai" state="Maharashtra " country="IN" phone="02226412661″ ]
[schema type="organization" orgtype="Organization" url="https://prontopizza.in/home" name="Pronto Pizza " description="Savor classic comfort food at Mumbai's Pronto. " street="Trade World B, Kamala Mills Compound, Senapati Bapat Road, Lower Parel," city="Mumbai" state="Maharashtra " country="IN" phone="02224914992″ ]