Why Is Nigella Lawson At The Brunt Of A Twitter Backlash?
From having published several cook books, to having hosted a variety of cooking shows and inspiring thousands across the globe, Nigella Lawson's career is truly nothing to sneeze at. However, in her latest show Simply Nigella, she's raised the hackles of many viewers who have taken to Twitter to express their dissatisfaction.
Simply Nigella
Simply Nigella was launched on BBC 2 in autumn this year. In it, Lawson tries to show viewers how to cook simple dishes, with unfussy ingredients. Lawson explored favourite comfort food recipes that are homely and family oriented.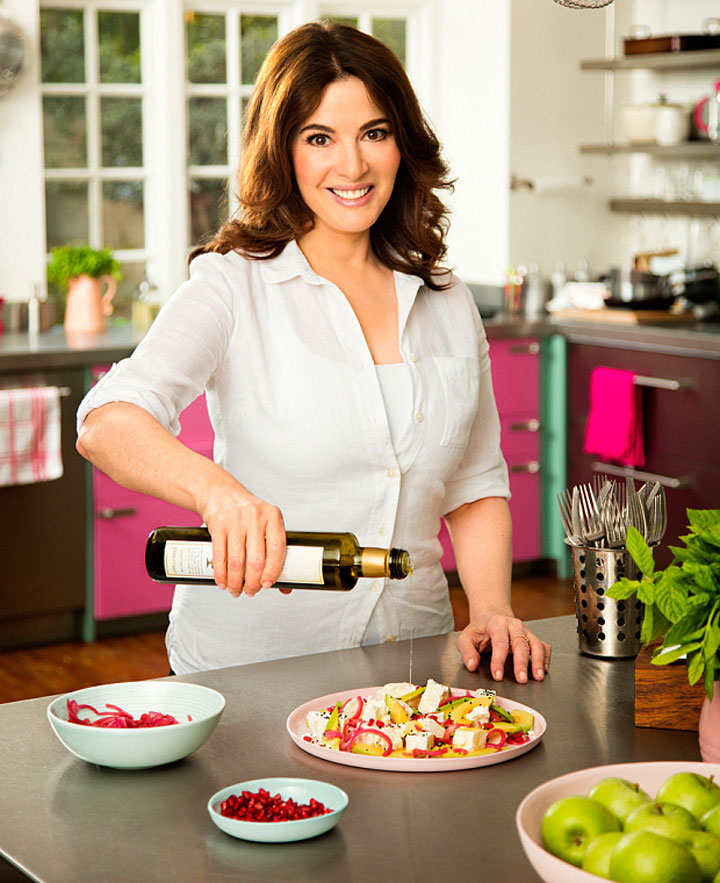 So far, there have been a couple of episodes of Simply Nigella; the first in which she features avocado on toast, the second in which she features her take on the traditional Caesar salad and the third in which she cooks oat pancakes.
Social Media Backlash
Despite Lawson's 'simple' approach being made clear, many viewers have been left unimpressed by the recipes which are 'mind-numbingly' simple. In one episode, for instance Lawson places avocado on toast and tops it with lime, chili flakes, dill, ginger and radishes. Here was Twitter's reaction:
https://twitter.com/PenelopeHussain/status/662956589377302528
#Nigella teaching us how to make avocado & toast.
In fairness, there are so many ways that can go wrong.

— Joe O'Shea (@josefoshea) November 7, 2015
Avocado on toast! #Nigella what next a brew of special herbs in a delicate paper bag with cows milk and sugar all blended with boiling water

— Senpai n mash (@dranny78) November 3, 2015
https://twitter.com/ArugulaRocket/status/661966345559388160
Meanwhile in a more recent episode she stuck some lettuce in the oven and roasted it to make her 'spin' on a Caesar salad. Reactions to that were similarly unamused:
https://twitter.com/SophieaBart/status/666356686035243012?ref_src=twsrc%5Etfw
https://twitter.com/DannyBeckwith/status/666357750834835457?ref_src=twsrc%5Etfw
Fried egg over burnt lettuce with fish bits and toast. Home economics lessons were wasted on Nigella. #SimplyNigella

— Anisa Subedar (@TheAnisaSubedar) November 16, 2015
Viewers have also had a problem with what Lawson considers 'everyday' ingredients:
https://twitter.com/ArcheryButts/status/666356385349808128
https://twitter.com/Paulinekarenk/status/663822807709696004
Viewers are also having a ball poking fun at her extensive use of vocabulary and detailed descriptions of how she's treating the food:
"My enthusiasm for lamb ribs is evangelical"…so you like the ribs? OK good! @Nigella_Lawson #SimplyNigella

— Frances Keenan (@fmhkeenan) November 7, 2015
I feel I am failing as a wife and mother. I have never massaged cornflakes when preparing the evening meal. #Nigella

— Joanna Foster (@joannafoster23) November 9, 2015
#Nigella's ode to Autumn?:
Smoosh the ribs in this scant mixture
just so they're glossed
with conker shiny liquid
and freckled with spices.

— Nick Wray (@nicktweet) November 7, 2015
https://twitter.com/CybillLiberty/status/662961948242403328
After reading all this do you feel some sympathy for Nigella? Or will you be steering clear of her show? Either way, we think she needs to step up her game or face even more wrath.