Why Did Kentucky Waffle House Refuse Service To National Guardsman?
What would you do if you saw a national sentinel in public? Go over to him and thank him, give him a warm smile or if you are a shy lamb then you'd at least acknowledge him in your head. This Kentucky Waffle House thought differently. Hey! We're not judging. But they're the ones who refused service to a Billy Welch, National Guard member!
Rights Of Admission Reserved?
A Kentucky Waffle House refused service to a National Guard member who came inside the popular breakfast restaurant in Nicholasville. The soldier was told he had to take his gun outside and come back in unarmed before he could be seated and served.
The Waffle House National Guard member incident has now gone viral. Billy Welch said he was in his Army uniform when he ordered his food at the Kentucky restaurant.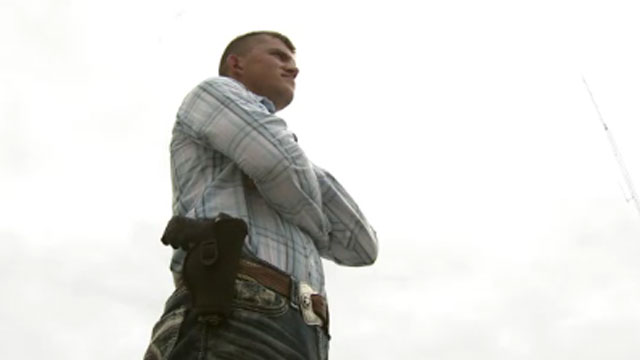 "Crime" Scene
Welch was openly carrying his handgun when he entered the Nicholasville Waffle House. A waitress motioned for him to come speak with her, the National Guardsman said.
"I got up and I walked over to them, asked them how they were doing and stuff, and they said I'd have to take my firearm outside," Welch said. "I don't feel comfortable taking my firearm away from me. I always keep it with me and they said, 'it's one of our policies.' "
The National Guard soldier said he simply told the Waffle House waitress that he could not leave his gun outside.
"You know, if I can't have my firearm, then I can't be here," Welch added. "I walked inside to the other waitress. I said, 'thank you, but no thank you ma'am. I'm gonna have to leave.' "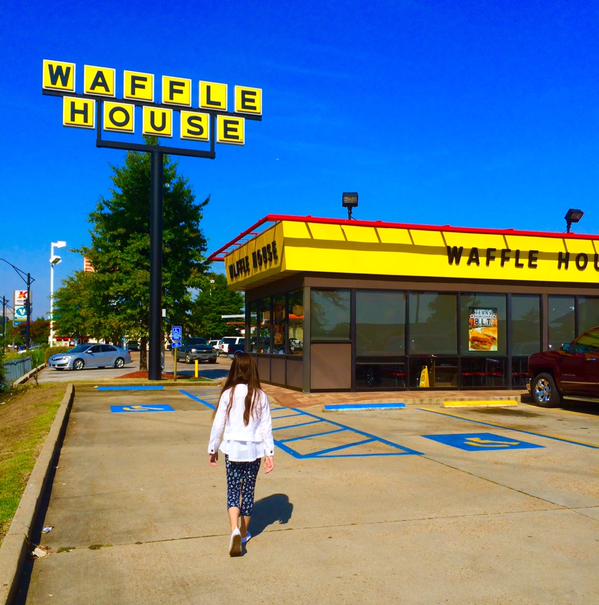 Going Viral
A fellow customer shared details of the incident on Facebook, soon after which Welch started receiving messages from folks all around the country.
"I have a bunch of family members and friends who have been active military and in the military and retired and it hurts my feelings when people disrespect them," Nicholasville Waffle House customer Micaela Shaw posted on Facebook. Shaw was sitting a booth near where the conversation between the Army National Guard soldier and the waitress took place. "I just wanted to stand up for him."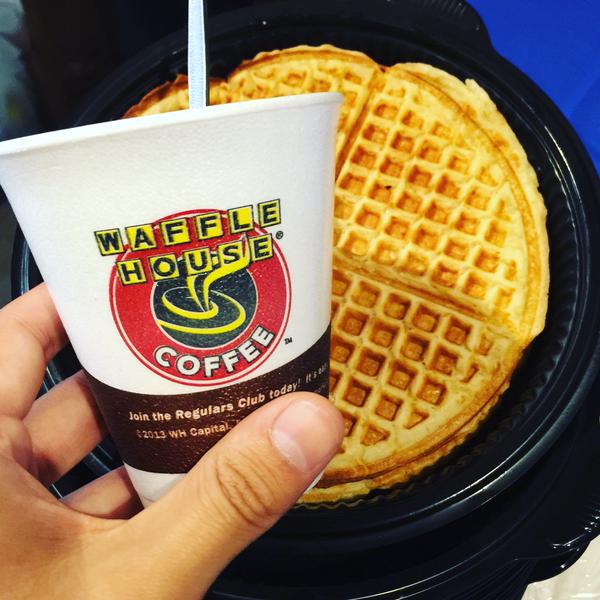 Firm Waffle
After the story went viral the owner of the Nicholasville Waffle House said in a statement, "for many years, we have had a 'No Firearms' policy in place in our restaurants. We continue to believe this is the best police for the safety of our customers and associates".
The Billy Welch incident is not the first time that Waffle House has garnered national headlines for the "Gun Free Zone" policy at many restaurants. Waffle House also asked a Texas Public Safety Trooper to walk out for openly carrying his duty weapon.
The Grapevine Waffle House manager reportedly yelled across at DPS Trooper Jeff Evans when he walked in the door when he saw the firearms at his side. Okay…
Evans reportedly attempted to tell the Grapevine Waffle House manager that he was in uniform and in compliance with the Waffle House gun policy, but the Navy veteran's explanation was thoroughly ignored. Evans is a helicopter pilot for the state law enforcement agency, and was in the town on official business. The Texas trooper was wearing the approved pilot field uniform, which consisted of a DPS polo shirt, tan slacks, and his badge and gun attached to his belt. The Waffle House manager told Trooper Evans to leave the restaurant and not to return.
What do you think of the Waffle House gun policy? Do you think they could've made an exception or should the rules be the same for all? Tell us in the comments below.