Why Can't Patients In NHS Hospitals Have Junk Food Anymore?
Given thee are many drawbacks of being unwell, there a few perks as well. You get pampered rotten and you get pretty much anything and everything you need and desire. Basically, you're Miranda Priestly for a few days.
If a burger is what you want for breakfast, lunch and dinner, a burger is what you'll get (unless the doc prescribes otherwise). But unfortunately or fortunately, patients in all NHS hospitals will no longer have the liberty to choose from a long list of fast food items. Not just the patients, even visitors, doctors and nurses will not have access to fast food. Is that dancing we hear in the canteen kitchen?
According to recent bulletins, NHS chief, Simon Stevens, will ask the health service to 'put its house in order' as he calls for crackdown on the amount of junk food on offer to patients.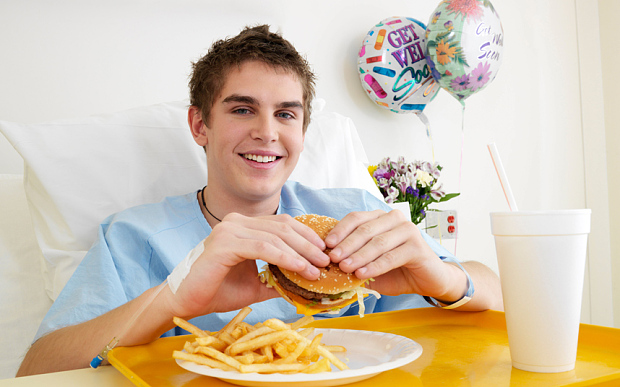 A "Large" Kingdom
The announcement follows an investigation, which exposed the scale of the fast food culture within the NHS, with Burger King, Greggs bakers and 92 branches of Costa Coffee selling muffins and high sugar drinks among those criticized by health campaigners.
Stevens has taken it upon himself to tackle the UK obesity crisis. An end to fast food chains selling unhealthy meals in hospitals is, therefore, inevitable.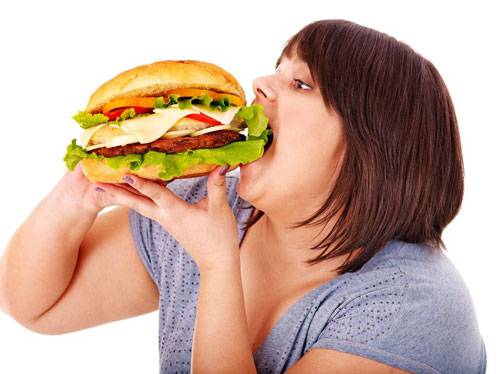 Fighting Fat
Mr. Stevens will announce a new drive to tackle obesity and ill health within the health service – starting with the foods promoted.
NHS trusts will be told it is "unacceptable" to have contracts with any firms that "mainly sell foods which don't meet nutritional standards, or actively promote unhealthy eating."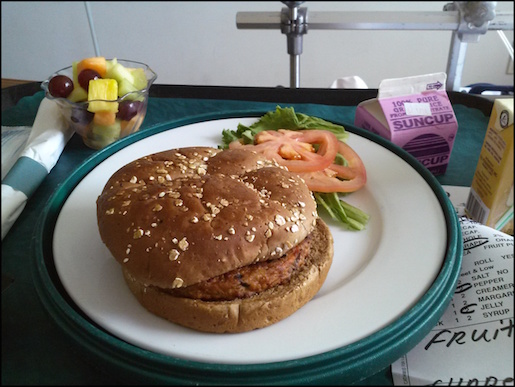 Companies that promote junk food will be told they have to change their menus, so that they offer healthier products.
This order shows some mercy on the vending machines though. The machines will not be allowed to sell sweets and chocolates in portions larger than 250g, while sugary drinks will be limited to 20 per cent of the drinks they offer.
Ballet The Bulge Away
In a speech to 5,000 NHS leaders in Manchester, the NHS chief is going to ask the PFI (private finance initiative) contractors and catering firms to 'smell the coffee' – ditch junk food from hospitals and serve up affordable and healthy options instead.
He will also reveal pilot schemes to offer classes such as yoga and Zumba to doctors, nurses and other hospital workers, as well as access to weight loss and stop smoking schemes.
The schemes are part of a £5m bid to improve the health of the service's 1.3 million workers.
The initiatives, in 10 NHS organizations, will see workers offered health MOTs – full body check ups – at work, and access to counseling and physiotherapy.
Why Do They Need It?
These measures are aimed at cutting the NHS bill for staff sickness, which stands at £2.4 billion a year, as well as setting a better example to the public.
To give you a better perspective of that number, ISRO spent £15 million on the Mangalyan mission. Yeah, so there's a reason the NHS is running around fixing the fat frenzy!
More importantly, the money saved on reducing staff sickness can be spent on services for the public and the healthier habits picked up by public sector employees can be passed on to the people they serve.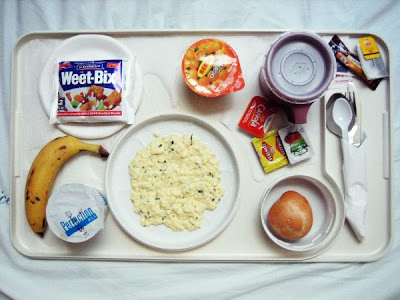 Staff Care
According to Mr Stevens, healthcare organizations should do more to help their own staff be healthy.
"NHS staff have some of the most critical but demanding jobs in the country," he will say. "When it comes to supporting the health of our own workforce, frankly the NHS needs to put its own house in order."
Mr Stevens will also announce a new occupational health service for general practitioners (GPs) suffering from "burnout and stress".
It follows complaints from GPs that they are under too much pressure from work.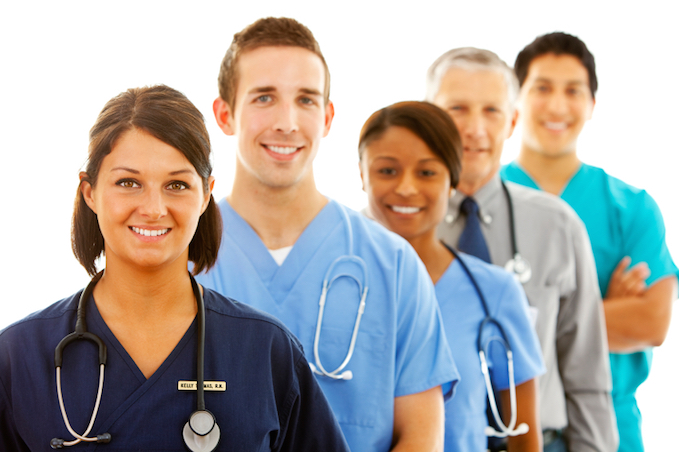 Earlier this week, the head of the General Medical Council said doctors needed "emotional resilience" training to cope with growing demands on them, in the same way that soldiers are coached before they go to war.
Duncan Selbie, chief executive of Public Health England, said: "The positive steps the NHS is taking to systematically improve the health and wellbeing of its workforce, including better access to occupational health, encouraging more physical activity and healthier food options, will have trickle-down benefits for the health and welfare of the population.
Caught "Fast Food" Handed
The investigation of food outlets in NHS trusts in England last year disclosed that Costa Coffee is the most ubiquitous brand by far, with 92 branches trading in 71 trusts.
The next most common was WH Smith, with 32 sites. The newsagent has been criticised by health campaigners for promoting heavily discounted chocolates, crisps and sweets.
"Meal deals" offered to visitors, staff and hospital patients mean they can buy some sandwiches and drinks more cheaply if they include a bar of chocolate or a bag of crisps.
The fast food chain Burger King has two branches on NHS premises, at Addenbrooke's Hospital, the renowned heart and lung hospital in Cambridge and University Hospital Southampton Foundation trust, while Royal Wolverhampton Hospital is home to Greggs the bakers.