Prepare To Be Amazed By The Range Of Indian Whisky Available
It's Saturday evening, time to either relax and unwind, or hit the town and party-up knowing you can rest that hangover off tomorrow! And what better way to unwind than a glass of whisky!
Typically made from fermented grain mash where various grains are used for different varieties, including barley, corn, rye, and wheat, Whisky is usually aged in wooden casks, generally made of charred white oak.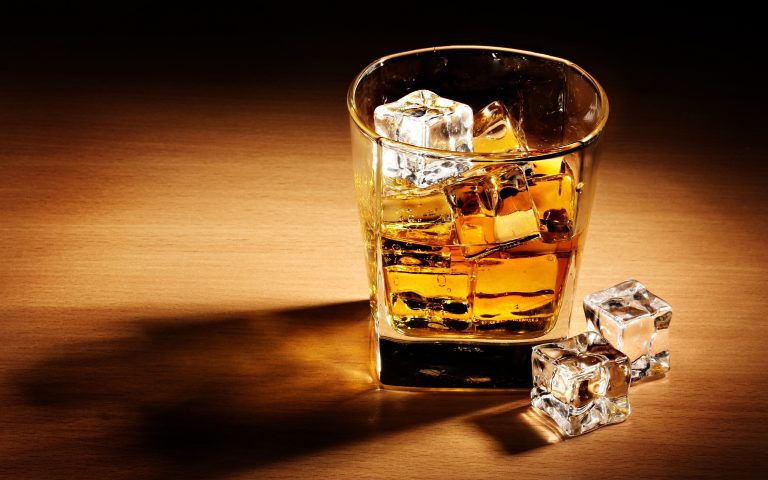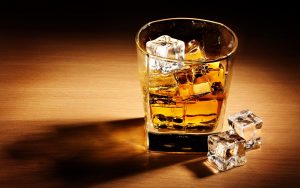 A lesser known fact is that the whisky in India is made of blends based on neutral spirits that are distilled from fermented molasses with only a small portion consisting of traditional malt whisky. And, outside India, such a drink would more likely be labelled a rum!
So, what domestic blends are available when you don't want to keep walking?
Amrut
Amrut's chief Indian single malt, showcases their signature character of spice, fruit and honey. Bottled at 46%, it has the depth and flavour needed to properly showcase the distillery. The original Indian single malt and, dare I say, maybe the best?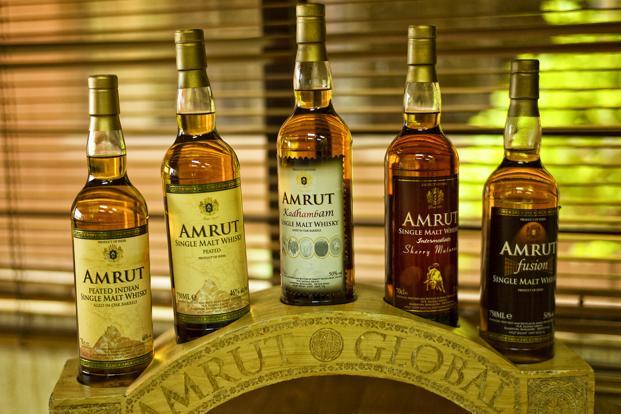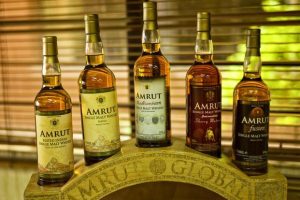 Paul John Brilliance
An unpeated whisky from Paul John Distillers, released in early 2013 to much acclaim. It's made using barley from the foothills of the Himalayas and is distilled and matured in Goa, producing a fruity spirit with a creamy texture.
Rampur Single Malt Whisky
Rampur Distillery has been making whisky for more than half a century, and started producing malted barley for its blends in 1990, but only launched its first single malt for export in 2016. This is a creamy and malty whisky with notes of vanilla, apricot and apple.
8PM
8PM is the flagship brand of Radico Khaitan, formerly known as Rampur Distillery. After selling 1 million cases in its first year, 8PM won its place in the Limca Book of Records, and became recognised as one of India's premium whisky brands.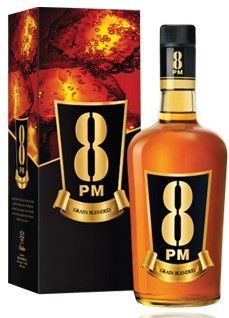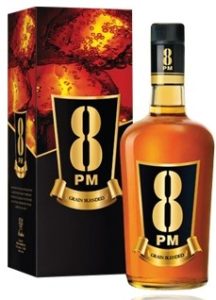 Signature Rare Aged Whisky
McDowell Signature whisky is made from exquisite aged whiskies from the Islay and Highland regions of Scotland combined perfectly with the finest aged Indian malts. This is blended for an extended period of time to ensure the essence of various scotches, each adding its distinct flavour, in every sip. Since the launch of Signature, the brand has pioneered bold initiatives that redefined premium whiskies in India.
Antiquity Blue
Antiquity Blue is the true blue of whiskies. Made of the finest Indian malts and rare Scotch carefully blended with premium grain spirit, it is painstakingly distilled in copper pot stills, matured and mellowed in imported white oak casks and fused with premium Scotch. The pronounced malt and rich wood aroma, with a whiff of peat and heather supplements the fantasy while its subtle nuances come from the choicest components of the blend, giving it a full smooth flavour and a bouquet that proclaims its royal pedigree.
Antiquity Rare
Antiquity Rare is characterized by a beautiful antique gold colour, the first indication of its rich and impeccable lineage. Its unmatched blend is made from the choicest Indian malts matured in oak casks and fused with rare Scotch, and is the result of decades of diligent efforts by master distillers and blenders. Its velvety, smooth mouth feel with its delicate aroma and pronounced woody taste superimposed on rich & mellow malt combine to give you a whisky drinking experience that's truly a class apart.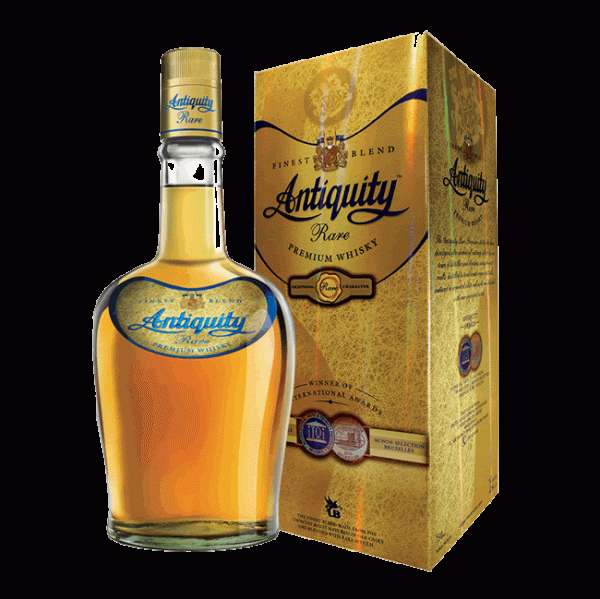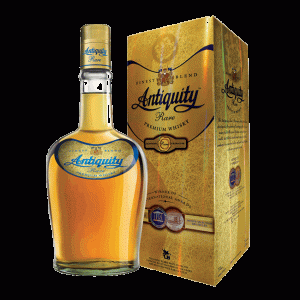 Royal Challenge
Royal Challenge is amongst the largest selling premium whisky brands in India with a rich heritage of innovation and unsurpassable quality. For over 28 years, Royal Challenge has won the hearts of whisky drinkers across the nation since its inception in the 80s.
Old Tavern
This is one of the most famous and popular brands in India. The whisky brand is more popular in the rural areas of India. However, that does not mean that it is a non-urban brand. It is a perfect blend of flavor and extra neutral alcohol. It has a rich taste and smooth finish. It is exported worldwide as one of the top 10 best-selling whisky brands in India.
Imperial Blue
This is another whisky from Pernod Richard, a French Company known for quality whiskies. Pernod Ricard had initially made an entry to the Indian market by owning 74% of stake in United Agencies Ltd. It has a bottling plant in Kolhapur Maharashtra. UAL was merged with Indian business of Seagram and it continued its operation under Seagram Manufacturing Ltd. In 2002, Imperial Blue was relaunched to target males aged 25 to 35 years with the bold tagline – "Men will be men".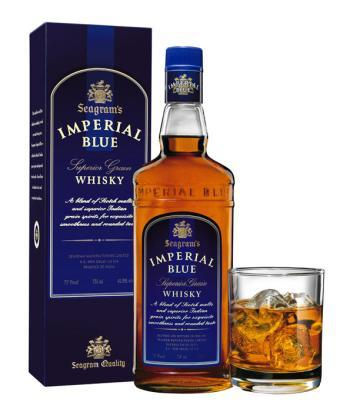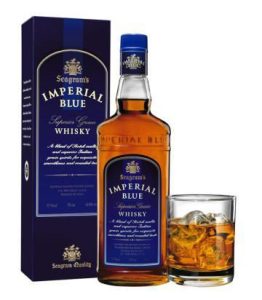 Original Choice
It is a top blended whisky brand, manufactured by John Distilleries in Goa. This is a unique brand known for its taste and flavor and is considered one of the twenty whisky brands that are sold around the world.
Bagpiper
Bagpiper is one of the most significant whisky brands in India. This brand has been available since 1976 and has won many awards for consistent quality and performance. Intrestingly enough, they were the first brand to introduce whisky in Tetra Packs.
Royal Stag
Launched in 1995, Royal Stag is claimed to have "no artificial flavors". It is a perfect blend of imported Scotch malts and Indian grain spirits. It was originally a part of French company, Pernod Richard. However, it was launched by Seagram. The interesting combination of the imported malt spirits and the neutral spirits of India make it unique and it is one of the most consumed brands in the Indian market.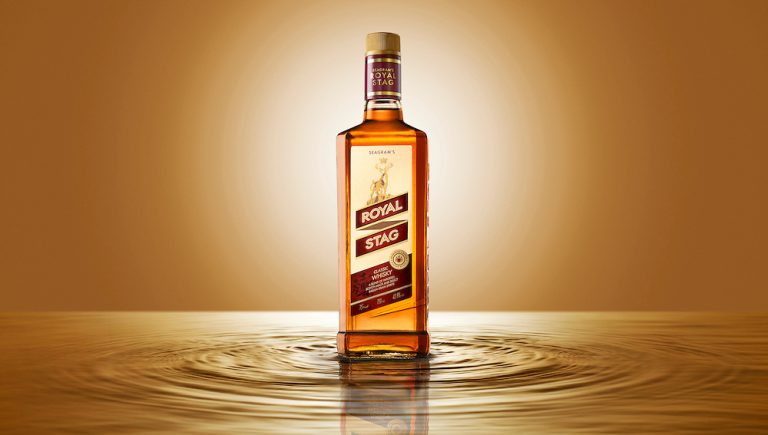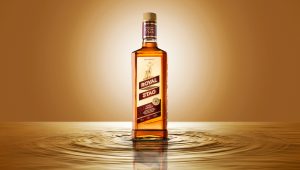 The list goes on with other brands like blackadder, director's special, McDowells, and more! Fun fact: In terms of volume, India is the biggest consumer of whisky in the world. Seeing the vast choice of domestic brands alone, I'm not that suprised, are you?