When Punjab Grill Met Chennai: A Perfect Blend Of North Indian And South Indian Flavours
What happens when Punjab meets Chennai? Well, if you want to know what exactly we mean by that, you have to go to Punjab Grill to see it for yourself! Or, we could just help you out a bit by sharing our experience.
JAB PUNJAB MET CHENNAI
Head down to Punjab Grill in Phoenix Market City to experience their newly launched menu, "Jab Punjab Grill Meets Chennai". The menu was carefully curated by Chef Vijay Sethi from Punjab Grill who teamed up with Chef Vetrimurugan Natesan from Zambar, the South Indian speciality restaurant from Lite Bite Foods.
If you are eternally committed to non-vegetarian food, then you cannot miss out on this place at any cost. The menu has non-vegetarian starters like Valai Ilai Meenu Veruval, fried river sole marinated in a blend of southern spices are wrapped in banana leaf and grilled to perfection and Tawa Murgh Kali Mirch, boneless chicken pieces marinated in a mix of yoghurt, black pepper and kasturi methi, and tawa grilled. If you love the taste of coriander, allow yourself to dig into Gilafi Gosht Ki Seekh in which minced meat is blended with distinctive coriander covered with coloured pepper and finished in tandoor or skewer.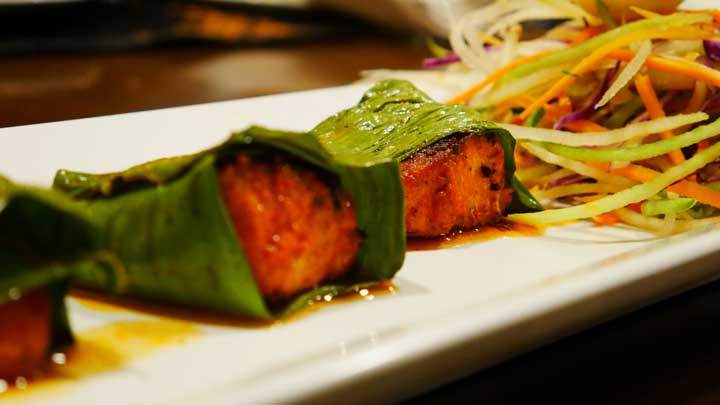 If you think these already had you floored, let us give a peek into the vegetarian side. Tawa Paneer, Tawa Mushroom Masala and Mooligai Adai are full of flavours and spices!
For the main course, pair your Malabar Paratha or Ponni Rice with Paneer Tikka Masala, Makai Palak Bhurji,  Avial or Arhar Dal. All you non-vegetarians, indulge yourself in Meen Manga, a traditional fish curry simmered with raw mango chunks and spice with green chillies, Murgh Sirka Pyaz which is the succulent chicken in tomato gravy with pickled onion. Also, Tawa Keema Khaliji and Mutton Milagu Masala are also perfectly cooked with the right blend of spices.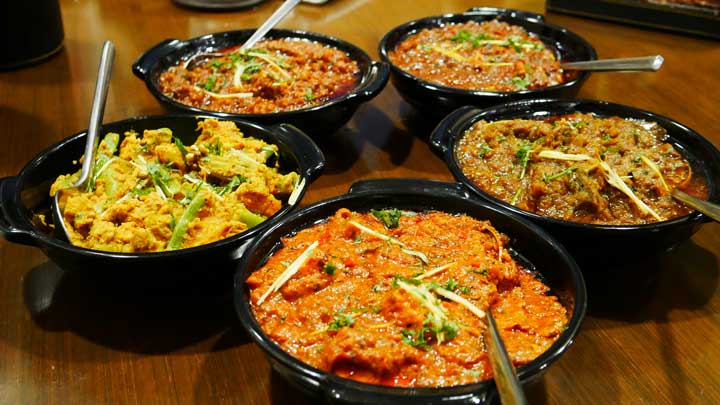 Now, for the best part. For dessert, gulab jamun served with jalebi churros and semiya paal payasam is the perfect ending to a delicious and sumptuous meal!