"What's on the table was all real food", Decorator Ra Vincent Takes Us Through The Mad Tea Party
Set to release next week, 'Alice Through The Looking Glass' looks like the Father of all graphics had a baby with the Mother of all stories! In other words, it's beautiful and we just can't wait to watch it. And in case you haven't seen the trailer (really?) and have zero idea about all the gushing, have a look. Oh please do!
Madly Illustrious
Now, if you're familiar with the whole Wonderland drill, you'll be aware of how important and pivotal the Mad Tea Party is. And although, a tea party is no big deal, this one totally is. Not just because it is going to be viewed by thousands in 3-D, but also because the attendees include the likes of Johnny Depp and Sacha Baron Cohen.
Set decorator Ra Vincent decodes the elaborate Tea Party, which features a palette of vibrant hues and mouthwatering props. Vincent along with a team of stylists and food specialists worked on the set to create what is truly a piece of art. "We upped the ante in terms of the color palate," he said. "As Alice went through a familiar adventure, we wanted to create a heightened experience."
Oh and hear this: "The wonderful thing is that what's on the table was all real food — cakes, pastries and berries," said Vincent, who has previously been nominated at the Oscars for 'The Hobbit: An Unexpected Journey'.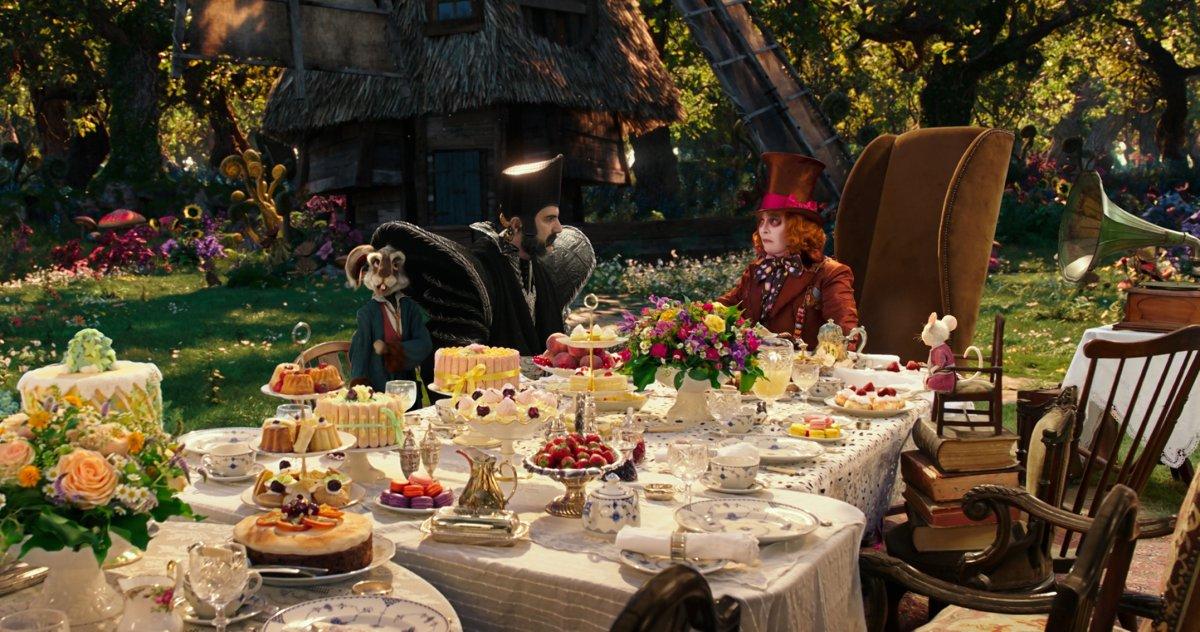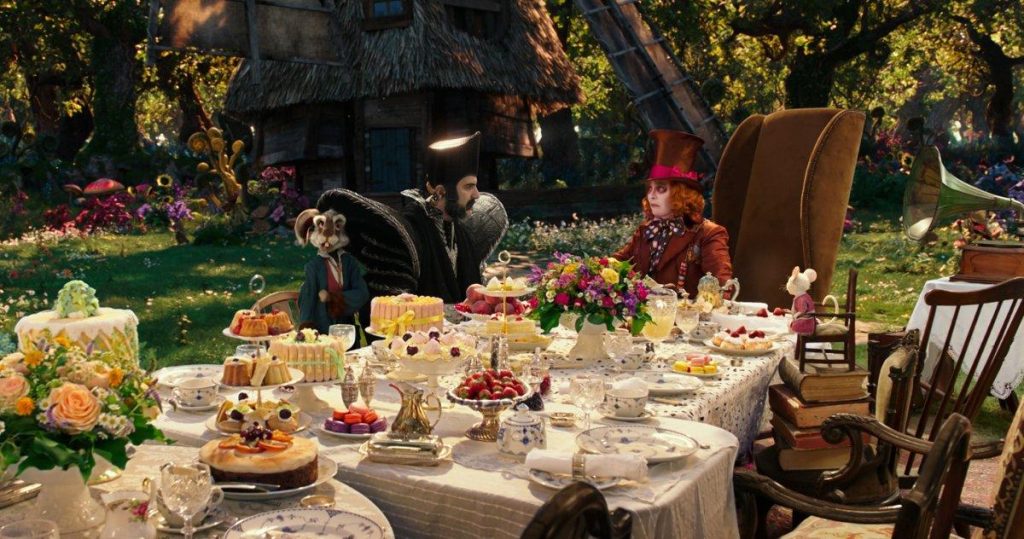 The Real Stuff
Flawless acting includes a lot of improvisation and making things look real. And if there are real – and let's not forget utterly gorgeous – fruits, teacakes and cookies in front of you, how can one not "improvise"? "We had spare cupcakes and lots of extra tea in case edible props went missing — and some did," says Vincent.
The scene is nothing short of iconic and the only one in 'Alice Through The Looking Glass' where Time (Cohen) and The Hatter (Depp) have a one-to-one. That said, it is almost impossible to believe that it was shot within a span of one day!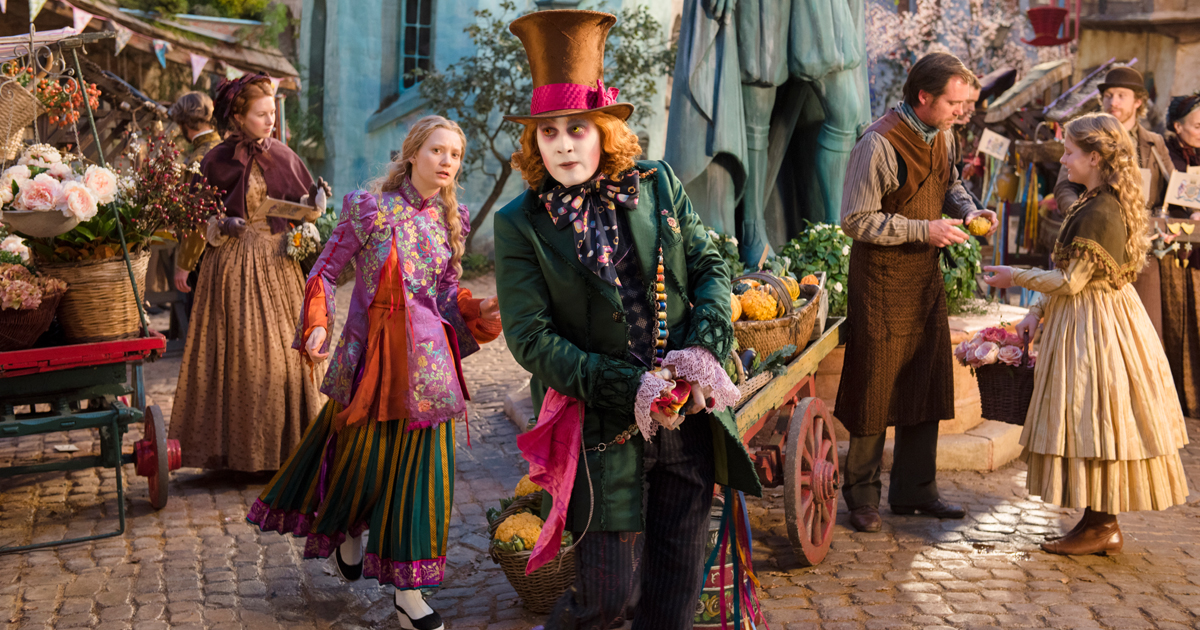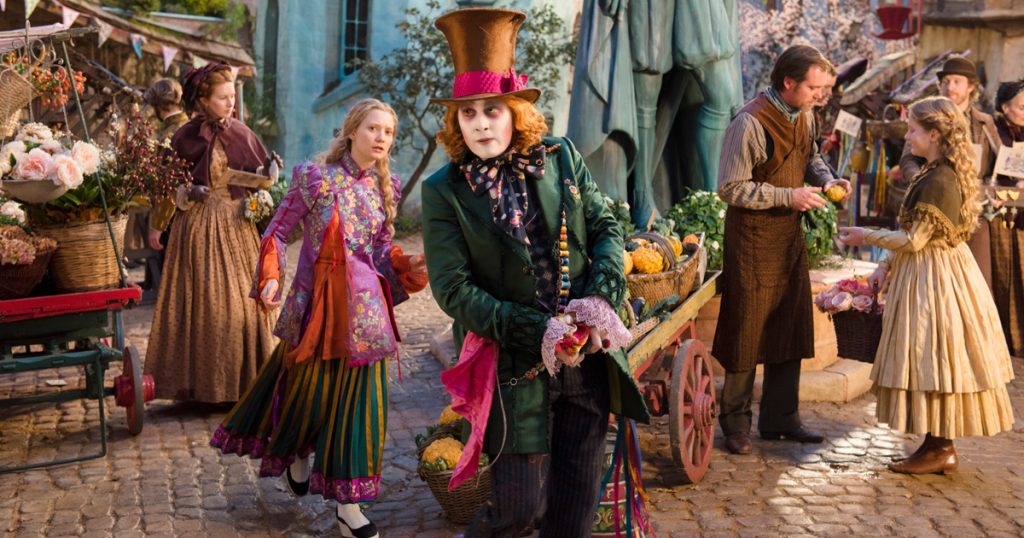 Baking To Reference
On Vincent's team was food stylist Katharine Tidy, who has epics like 'Guardians of the Galaxy' and 'Harry Potter and the Deathly Hallows' to her name. Most of the treats starring in the Tea Party were prepared by her a day before and kept in coolers until the camera was rolling and table was set.
In order to create the exact same fantasy-like atmosphere, Vincent and his team referred for inspiration to the sketches in the original book, dating back to the 19th century. "In the English tradition, there are dainty cups and plates and shining silverware," says Vincent, who's a tea lover himself. "The cakes are highly decorated and elevated to display them.
"It looks like a party."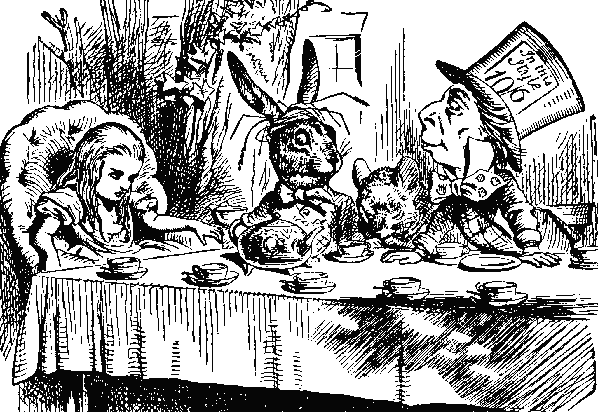 We couldn't agree more!
Source: The Daily News