We're Feeling Very-Peri About The New Burgers, Pitas, And Wraps At Nando's!
Just when we thought we can't get enough, the ever so popular Peri-Peri hub in the city, Nando's, is giving us more to delight in! An all new range of items, including their signature Peri-Peri flavoured dishes and meats, have made their way into the new menu and we couldn't be more thrilled! But is that all? No! They've got an amazing new variant for meats called Peri-Crusted and it's pretty much the best thing we've ever tried. We can't tell what's in it, but every bite will have you saying "oh so good" in your mind. Nando's just took things up a notch with this exciting new menu but they're also very rooted to their Nando's culture – the theme, the décor, the art, the food, the music, and more. So we know that while new additions are pouring in, our cosy South African-themed dining joint won't change one bit and we like it that way, especially because no matter what country you're in, your Nando's dining experience will always be the same. And, that's one of the things, besides the food, that keeps us going back for more.
So what's the new menu all about? Well, a quick glance at the menu will tell you that there are lots of new things to try in every category. Chicken Wings are now made with an all new recipe (hint: it's the Peri-Crusted wings!), the sides now have two new additions which are the Peri-Chips and Peri-Wedges, and delicious chicken thighs have been added! But what's making news is the new range of burgers, pitas, and wraps! Succulent chicken, portions grilled and flavoured with just the perfect amount of spice, and truly gourmet in every bite, their burgers, pitas, and wraps are just the perfect things you could have any day when you feel like enjoying a good juicy helping of meat in your meal. New gourmet burgers are on the menu for both vegetarians and meat-lovers and you still get to choose some awesome sides (don't forget the two new additions)!
What we had:
Algarve Salad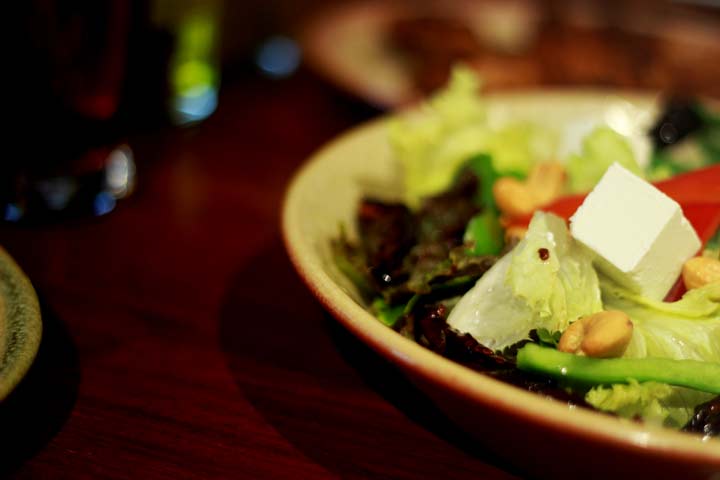 We spotted a new salad on the menu and we just had to try it. This is the Algarve Salad which is a wonderful mix of rocket leaves, peppers, roasted cashews, marinated sundried tomatoes and feta cheese!
Chicken Prego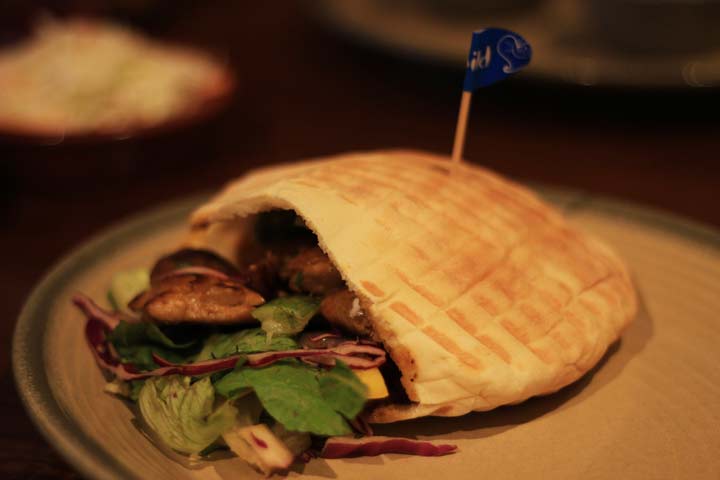 Tender marinated chicken thighs and roasted onions are found in this big pocket that's a Portuguese roll. Absolutely delicious!
Chicken Caesar Wrap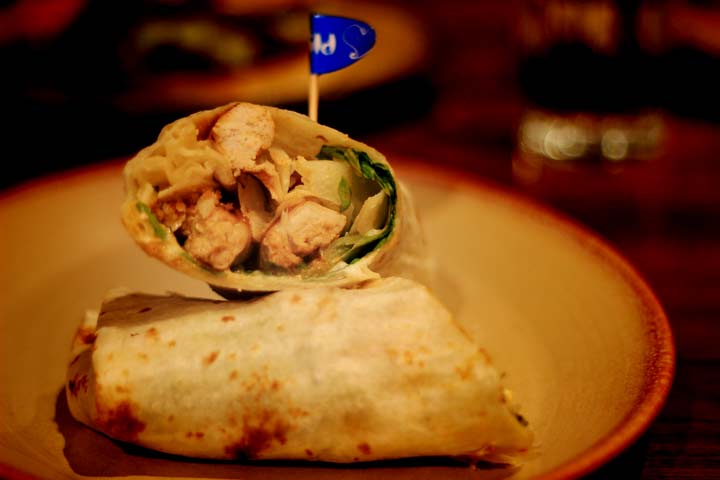 We enjoyed this well toasted wrap that was stuffed with yummy Peri-Peri chicken. Wrapped with it were some crunchy croutons, parmesan cheese, sundried tomatoes, and a creamy Caesar dressing!
Nandoca's Choice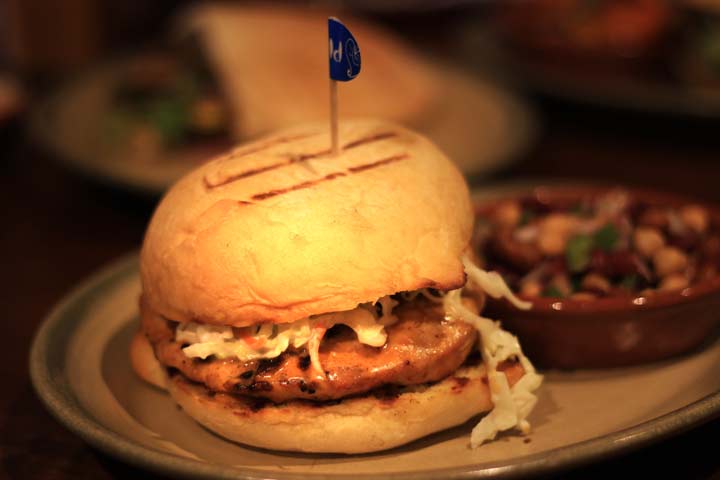 Named and inspired by the Nando's community worldwide, this Peri-Peri chicken breast topped with crunchy coleslaw was an absolute delight!
Classic Veggie
This was a real veggie treat packed with flavour! It was served with a little bowl of crunchy coleslaw and was very enjoyable!
[schema type="organization" orgtype="LocalBusiness" url="https://www.facebook.com/NandosIndia" name="Nando's" description="The name Nando's comes from Fernando, the name of one of the founders of the chain – Fernando Duarte. He and a friend, Robert Brozin, bought a restaurant called Chickenland in Rosettenville, near Johannesburg in 1987. This became the first Nando's restaurant, which incorporated influences by former Portuguese colonists from Mozambique, many of whom had settled on the south-eastern side of Johannesburg. As a result, Nando's is sometimes still referred to as Nando's Chickenland." street="Cathedral Road & Phoenix Mall" city="Chennai" state="Tamil Nadu" country="IN" phone="044-30083613″ ]