We're About To Have Breakfast For Dinner As McDonalds Announces All Day Breakfast Nationwide
McDonalds, one of the worlds biggest fast food joints, dropped some big, big news that have made a lot of people very, very excited – ALL DAY BREAKFAST. America rejoices as McDonalds announces to make their breakfast dreams a reality. Starting October 6, the fast food chain will be dishing out breakfast, all day, and nationwide. This clears the rumours that were doing the rounds about a new breakfast menu at McDonalds. The franchise has been testing several breakfast items lately, and took to Twitter to make their big announcement on September 1st. Since then, the company went on to generate somewhat of a Twitter storm by promoting their breakfasts and tweeting out to loyal McDonalds fans.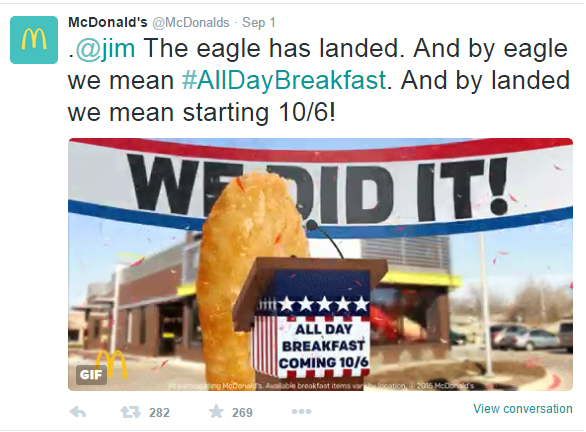 For many years now McDonalds customers across the nation have requested that the outlets sell breakfast items past their regular breakfast timings which were until 10:30 am. The company felt that cooking breakfast items along with their signature burgers could be a huge challenge that can change the outcome of the company, fearing that it would trouble their kitchen operations. But McDonald's USA President Mike Andres in a recent interview following the change said that the new all-day breakfast strategy is the biggest step the company has taken since it came out with McCafe, a range of coffees, in 2009. "This is the consumers' idea. This is what they want us to do," Mr. Andres said, making McDonalds customers across the nation very happy people.
Reports say that the all-day breakfast menu will feature breakfast treats like the Egg McMuffins, Sausage Burritos, Yogurt Parfaits, Hash Browns, Hot Cakes, McCafe Drinks and more.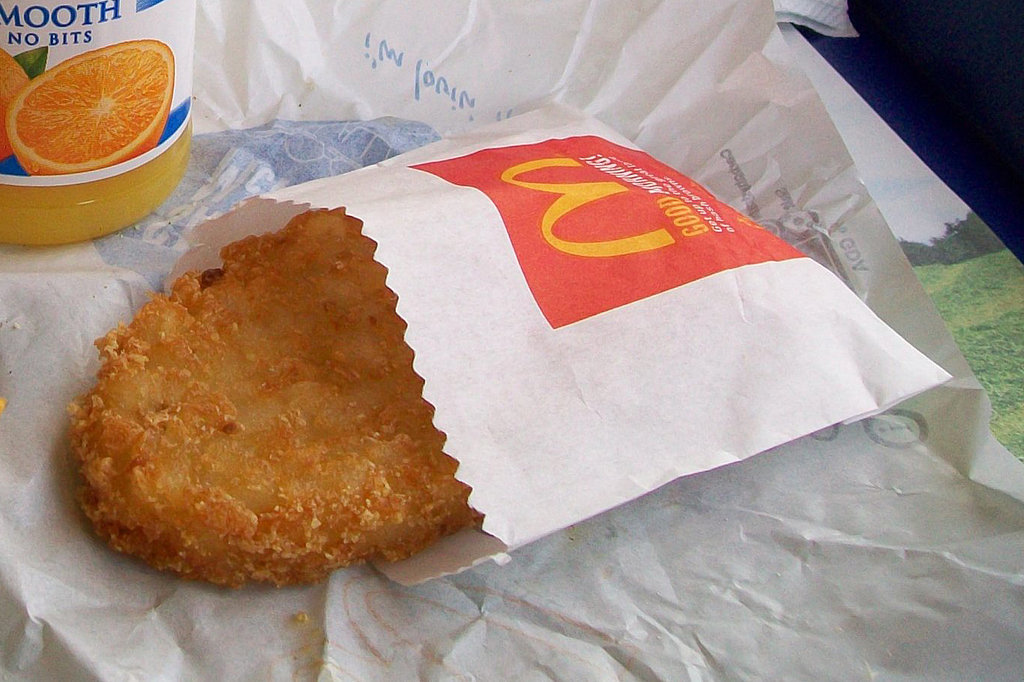 Hashbrowns aren't going anywhere! This popular "anytime" snack will now be available literally anytime thanks to McDonalds!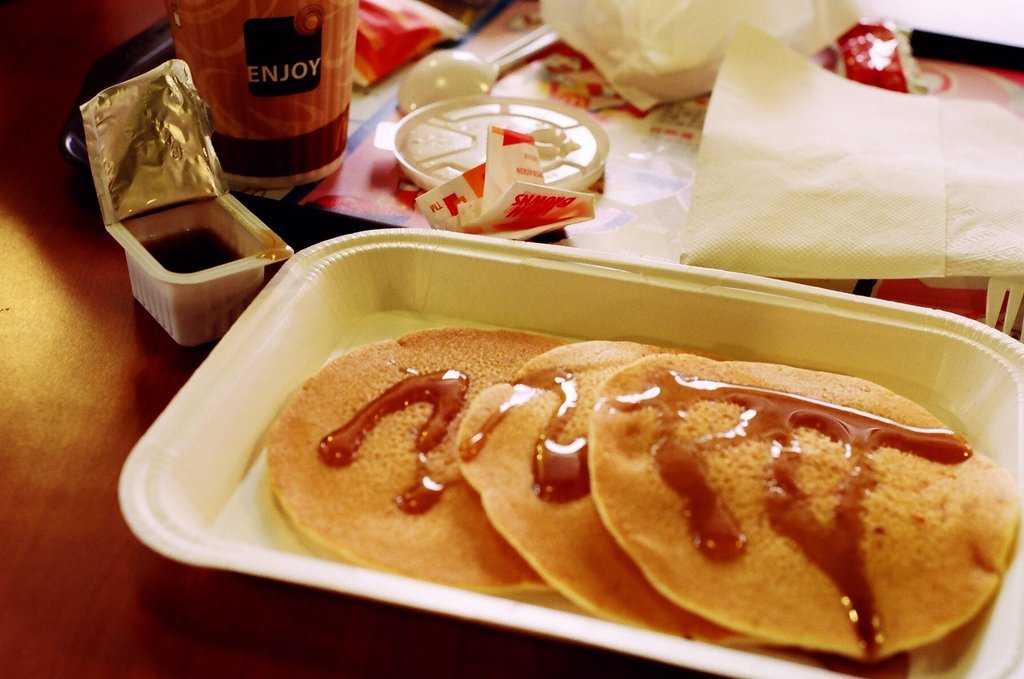 Hotcakes for dinner would definitely sound fun. Who would refuse?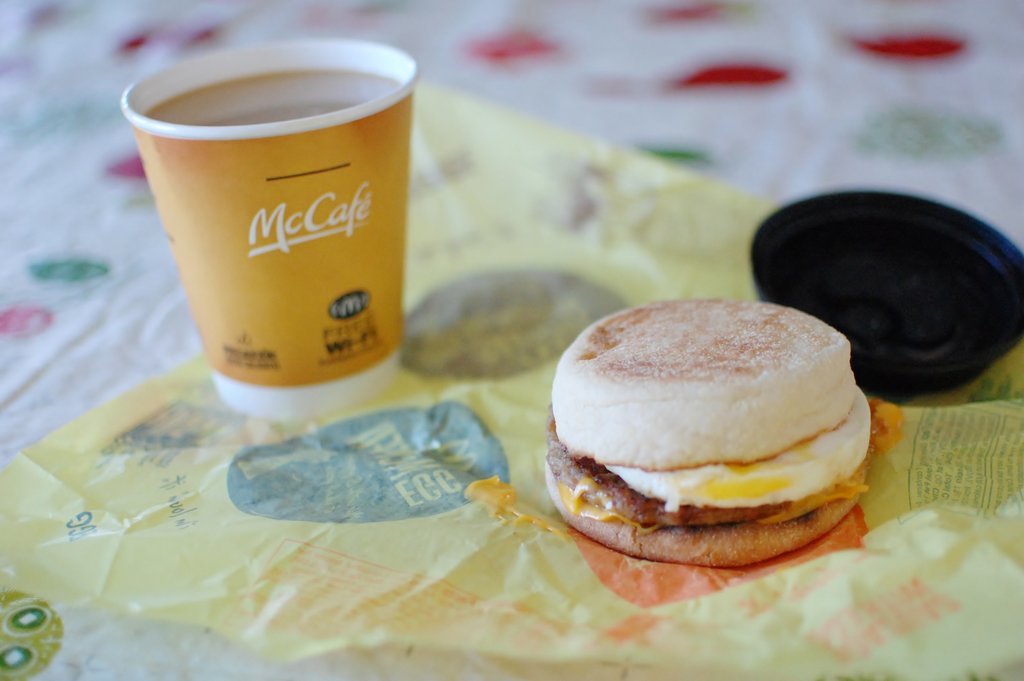 The McMuffin and McCafe would make a great midnight or early morning snack, especially if you're in the middle of a road trip.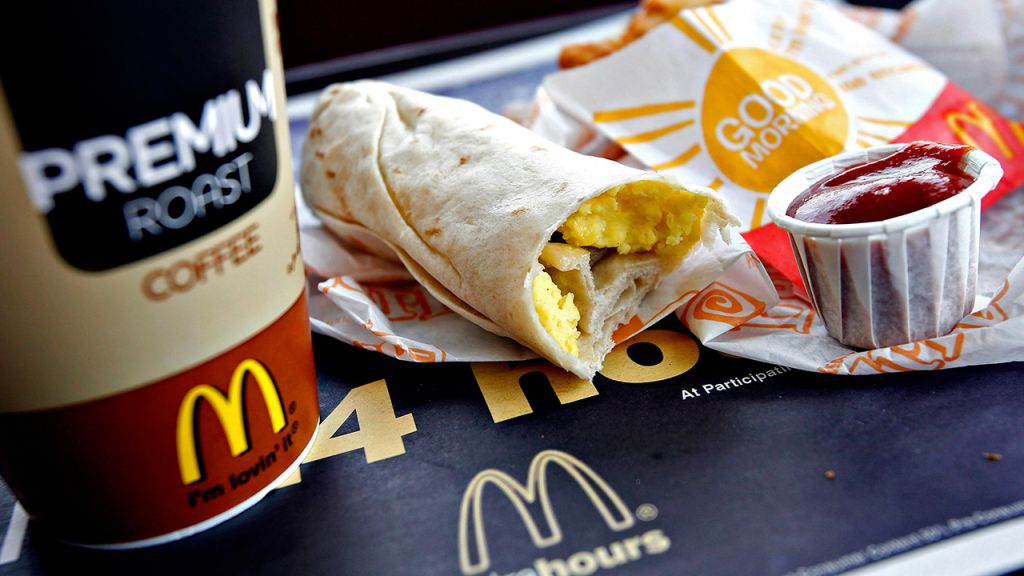 Nothing says "Good Morning" like a good sausage and egg burrito. Everyone's sure to love those!