Wendy's is coming to India. Let's look back at our most favourite burgers.
Do you remember those corny jokes people used to make about round pizzas in square boxes?
Here's another one, and it's about square patties in round burgers.
You might have already guessed what's coming next because there's no mistaking the square signature patty of the world's third largest burger franchise, is there? Wendy's will officially make an appearance in India anytime between April to June of 2015. Wendy's will enter India through the Haryana based packaging company, Rolltainers, so the first outlet of Wendy's will likely be opened in North India.
US hamburger chain Wendy's to make India debut in 2015-The Economic Times https://t.co/jSUoTXkUqp

— EconomicTimes (@EconomicTimes) August 28, 2014
And this time, they're not cutting corners.
1. Dave's Hot 'N Juicy
The first words out of people's mouths at the mention of this burger are 'juicer', 'thicker beef patties' and 'I can't get enough of it'. With their new premium toppings that includes pickles, sweet-red onions, sliced tomatoes, and their high quality of meat, the Hot 'N Juicy represents the new gold standard from Wendy's. The only question is single, double or triple patty? The question is rhetorical, the answer is triple patty.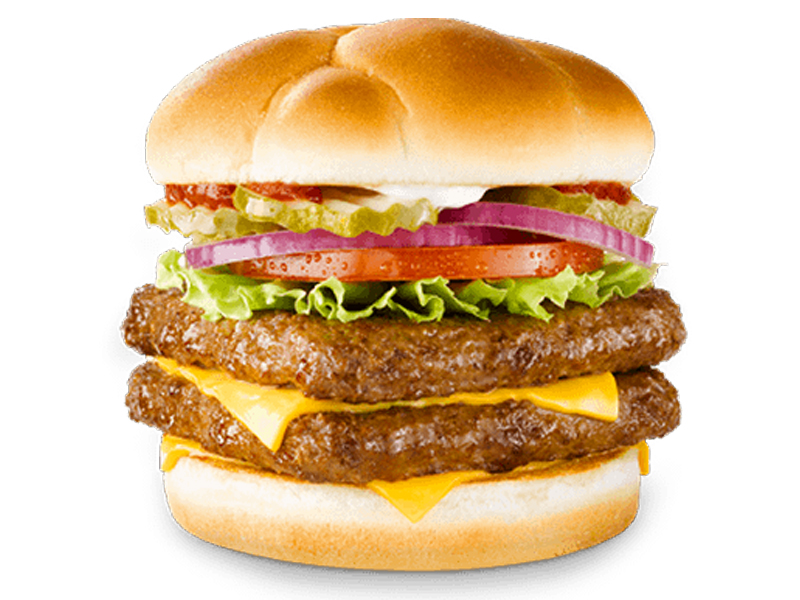 2. The Baconator
This is a burger to claim when people need a way to satiate their wildest bacon cravings. There isn't room for feeling guilty under the weight of layers of bacon sandwiched between slices of American cheese, mayonnaise and ketchup, there is just room for another bite. Gym owners claim an increase in membership after the Baconator was introduced.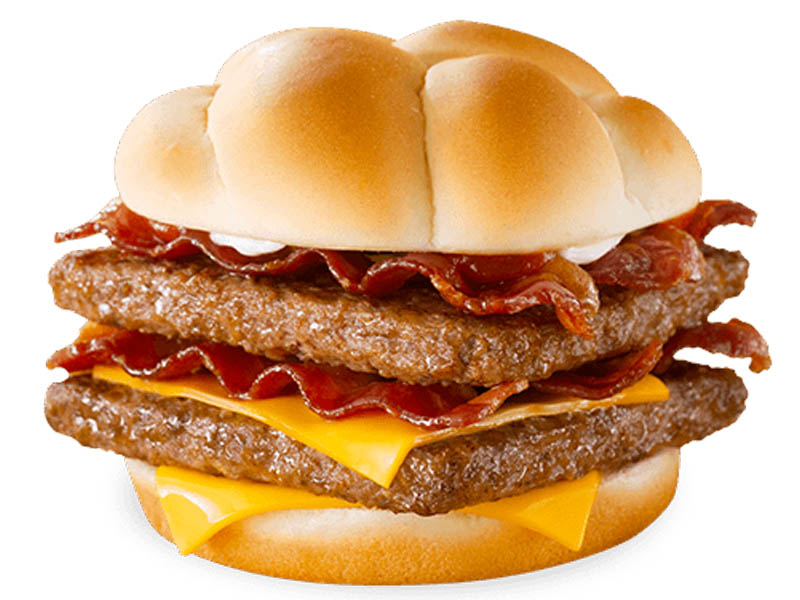 3. Pretzel Bacon Cheeseburger
Beef patty topped with cheddar cheese, a mix of Applewood-smoked-bacon and the crowning addition to the burger- the honey mustard sauce, the Pretzel Bacon Cheeseburger is definitely a game changer. Even Wendy's haters are forced to admit defeat when they are faced with this colourful, jam packed burger. Score one, for Wendy's!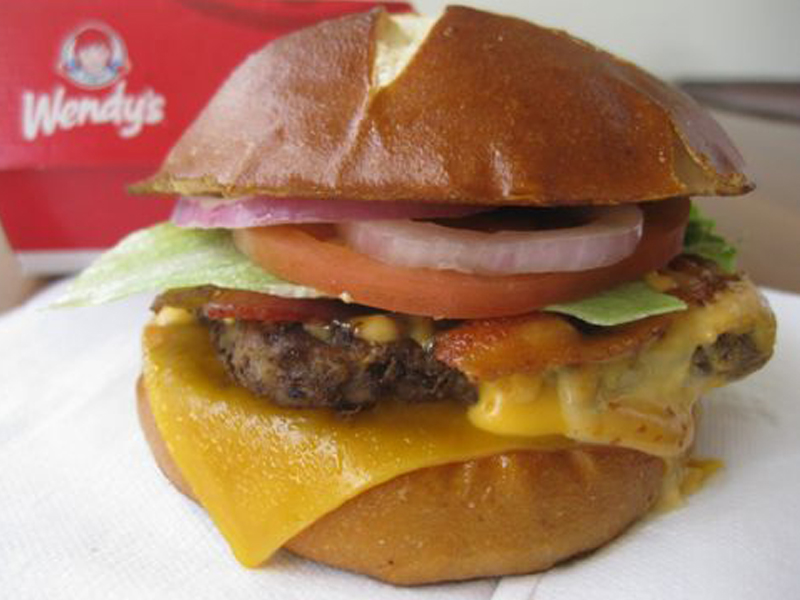 4. Ciabatta Bacon Cheeseburger
While competing fast food burger joints are trying to find the best stuffing for their burgers, Wendy's calmly brings out their new burger with ciabatta, a type of Italian white bread. The major twist to their standard ingredients is the addition of the oven-toasted tomatoes and the rosemary-garlic aioli.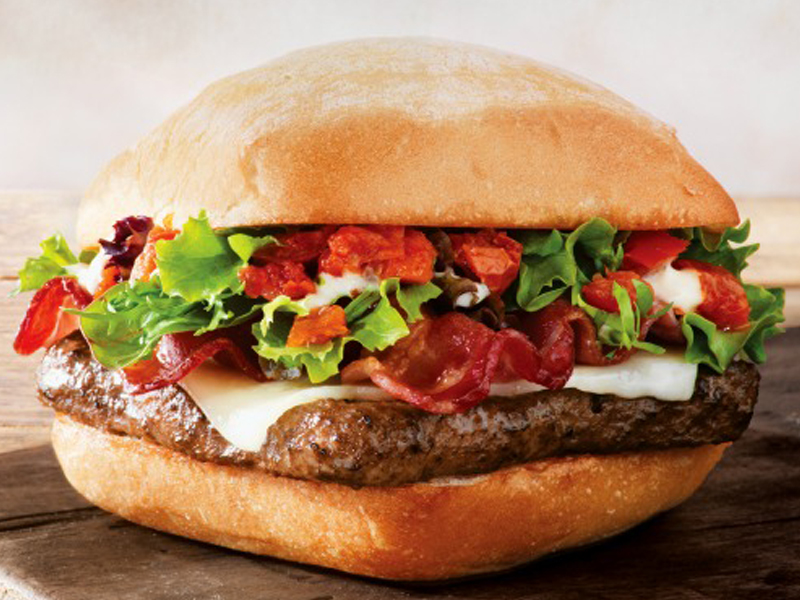 5. Bacon Portabella Melt on Brioche
Sweet Brioche, smoky bacon and heavenly mushrooms, you can hear people's stomachs rumbling while waiting for this order. The gourmet theme of this burger sets it apart from the rest of Wendy's classics. The bacon is crisp and salty, and the portabella mushroom gives a deep, unique flavour to the brioche. Sounds fancy, right?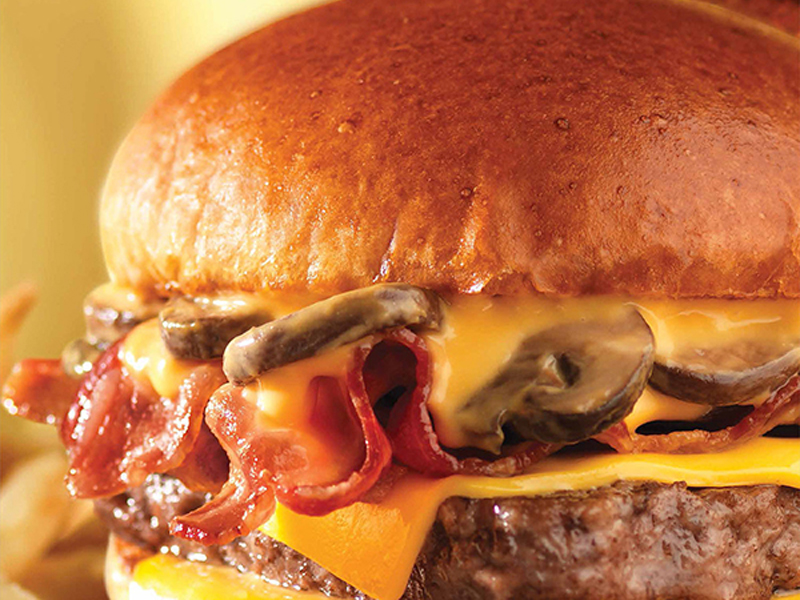 6. Steakhouse Cheeseburger deluxe
The highlight of this burger is undoubtedly the beef hamburger patty with Montreal steakhouse seasoning. With a strong peppery note on the palette, this Steakhouse Cheeseburger deluxe is lighter on the wallet when compared to the rest of Wendy's burgers. So, yes, this is definitely the place for a date.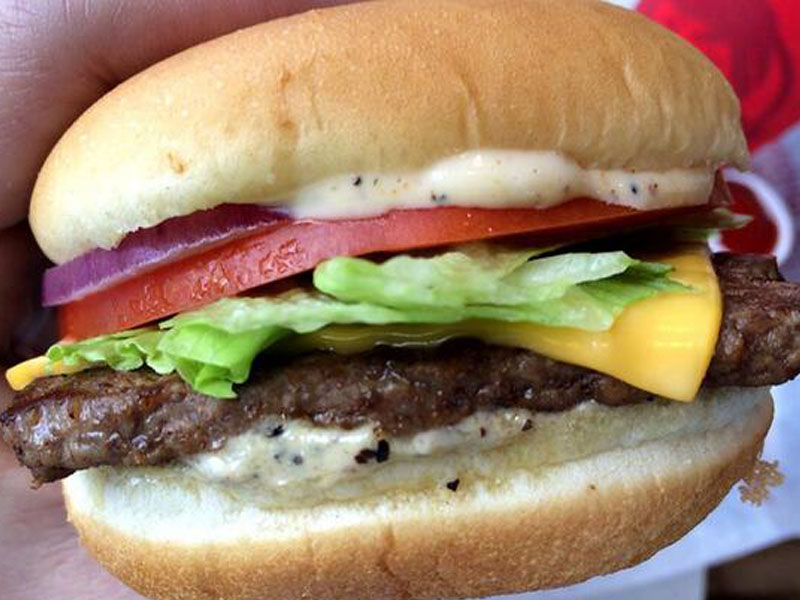 7. T-Rex
Nine patties tall and packed with 3,000 calories and 200 grams of fat, this combo cheeseburger is humongous.. This renegade monster's time on the Wendy's menu may be short-lived but it can instantly catch the attention of every foodie in the area. Everyone wants to try out the T-Rex, mainly for the challenge. I guess they don't need fries with that.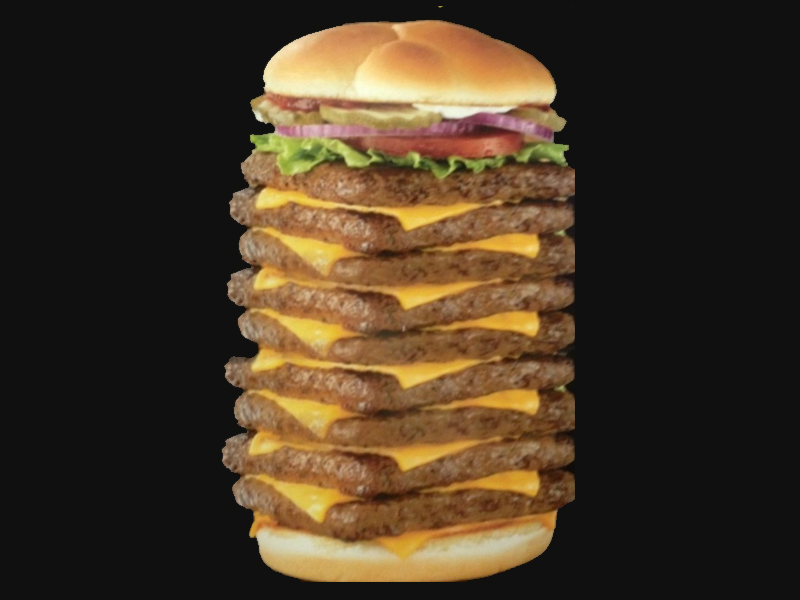 Do you think if Wendy's comes to India, they'll turn vegetarian?
Yes?
No?