#WeeklyRoundUp: Food Stories You Don't Want To Miss This Week
So much happens in the world of food on a daily basis and sometimes it's difficult to cover everything, so if we missed anything, we'll add it to our weekly round-up and give you the lowdown on everything food related happening in India and around the world. From startups getting new funding to established brands expanding into new businesses, rebranding and revamping of popular brands and names, we're covering everything that you might have missed out on.
Pokémon Go Is Taking The World and Food By Storm
In America, Yelp is now providing Pokémon Go players a chance to find the PokéStops while they search for places to eat, so two birds with one stone. In Japan, McDonald's outlets are now gyms, where people can battle it out with other Pokémon while they dine. And while Pokémon Go isn't officially available in India, our Mumbai writer went around South Mumbai and found all the restaurants that double up as PokéStops, just in case you were wondering.
Mother's Recipe Plans Frozen Food Foray
Mother's Recipe, a brand known for their pickles, cooking pastes and ready-to-cook mixes, is eyeing a turnover of Rs. 500 crore by 2018-19. And now they're also planning to enter the frozen food category by that time.
P Rajan Mathews, VP Marketing and Sales talked about this new venture and said, "Frozen food is something we will see tremendous growth in. Two years down the line, we have plans of setting up a frozen unit for exports and domestic market. We are looking at frozen vegetables and frozen vegetarian snacks. Frozen vegetarian snacks are growing at 21-22 per cent CAGR and that is one of the segments which will grow."
Janus by Sula Vineyards Wins Bronze at ISC 2016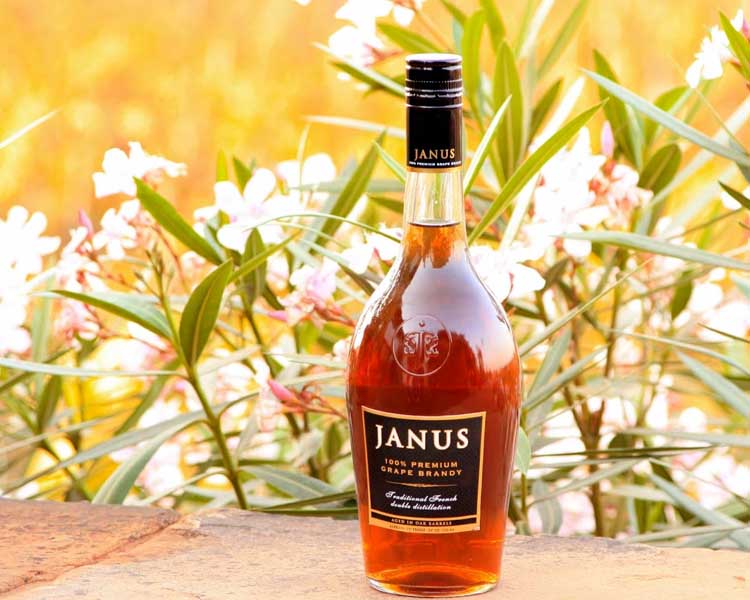 Janus, released by Sula Vineyards as India's first 100% premium grape brandy, was recently awards a Bronze Medal in the blind tasting category at the International Spirits Challenge 2016. ISC is known as the most authoritative and respected spirits competition in the world.
"We are thrilled to receive this prestigious recognition," said Rajeev Samant, CEO, Sula Vineyards "This acknowledgement further validates Janus' groundbreaking project to create India's first 100% premium grape brandy. Winners are determined in part by experts in the industry. We are pleased that they have recognised our efforts to lead the industry in terms of innovation and quality."
Holachef Celebrates 2 Years Of Operations in Mumbai
Mumbai-based food curation and delivery service provider, Holachef, announced a new initiative to celebrate two years of successful service in the city. They're introducing new products and services, customized for Mumbaikars that promises high quality, on-time delivery and value for money.
Saurabh Saxena, Founder and CEO, Holachef quotes, "As we complete 2 years of service in Mumbai, and look back towards our operations starting in May 2014, we revisit our core vision of bringing high home-quality food from the best culinary talents right and aim to be our consumers' extended kitchen. Fortunately, our focus and service has seen a phenomenal response and today we are delivering 6000 meals every day. Consumers are at the heart of our every campaign, and it has been our constant endeavor to understand and engage our customers' at every touchpoint throughout their journey from meal ordering till the final consumption."
Chef Ranveer Brar Launches Food & Travel Twitter Show,
Ranveer Brar, celebrity chef, has tied up with Twitter India and Tourism Australia to launch a first-of-its-kind food and travel show via Twitter – #RanveerOnTheRoad.
The first season will feature short videos as the chef journeys through Australia, uncovering some of the best kept secrets and food explorations and share it with his followers. Every Tuesday and Thursday at 11am IST (starting July 21st), Brar will tweet a three minute episode. Follow him on Twitter to see every episode – @ranveerbrar.
Other big stories this week:
– At McDonald's and Starbucks outlets in America are going to be banning watching porn using their free wi-fi service.
– Starbucks UK is in the process of testing recyclable cups made by Frugalpac to stop the hazardous dumping of coffee cups in landfills.
– FSSAI has issued a draft quality standard for instant noodles, allowing the brands to now use egg powder if necessary
– Southern California is the host of the first ever Hello Kitty Café in America and it's set up outside a mall in a pink shipping container.
– Former Coca-Cola senior executive has set up a food startup providing ready-to-cook meals in Mumbai. Check out Fingerlix for more!