We Rang In The Chinese New Year By Trying O:h Cha's Delicious New Menu
Last week, the world celebrated Chinese New Year and welcomed in the year of the Monkey. In celebration of the New Year, various eateries across the city launched new dishes and menus.
We took ourselves over to O:h Cha in Lower Parel's Madhuras Mills compound to try one such new menu. Before we get into taste talk, allow us to set the scene a little…
Stepping in to O:h Cha
Bird cage inspired dim lighting. A massive golden eagle hanging from the ceiling. A vibrant green bar, complemented by green accents spread across the restaurant. All these elements combine to make O:h Cha the perfect destination to relax; to find some Zen.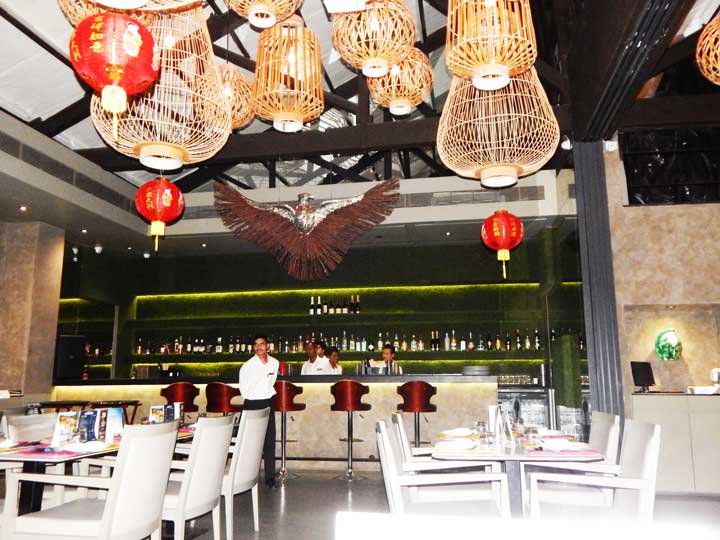 Of course, foodies find Zen in a plate of good food. When it comes to fare, O:h Cha focuses on Thai cuisine with a balance of Asian flavours. Similarly, the new menu focuses on Thai dishes with occasional Pan Asian dishes like Mee Goreng and Yaki Udon. Here's what we enjoyed on our tasting:
Starter Selections
Our favourite starter from the new menu was the Grilled Prawn Cakes on Lemon Grass Skewers; the prawn was succulent and beautifully zesty thanks to the lemon grass.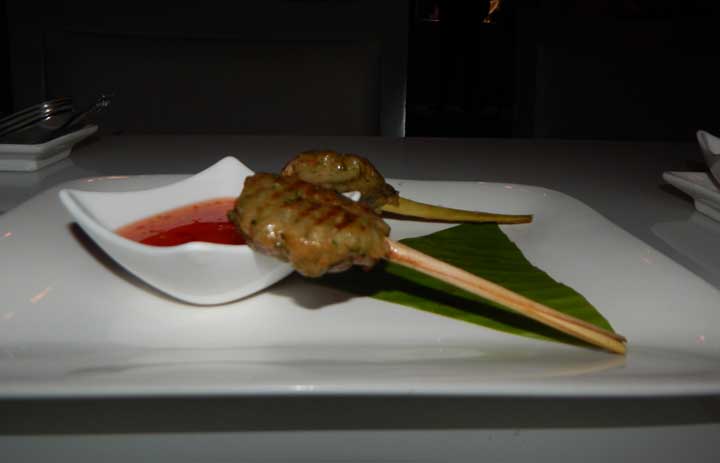 We also loved the Thai Honey Sesame chicken, which consisted of plump pieces of chicken coated in a sticky sweet honey sauce and coated with sesame seeds.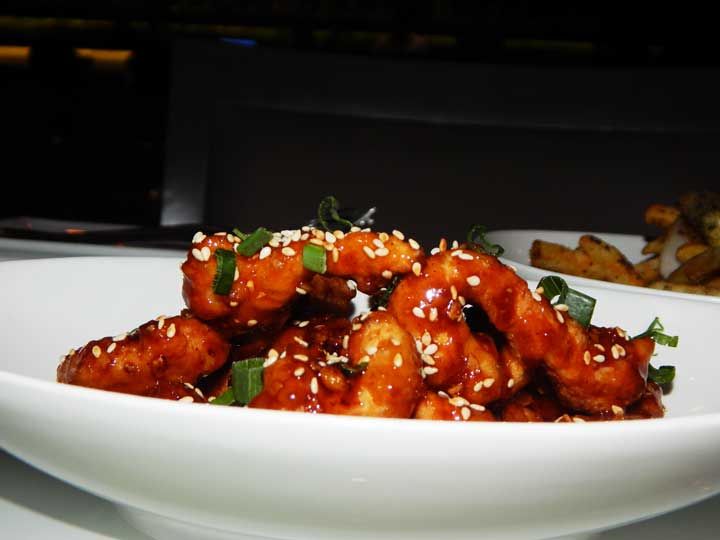 Vegetarians can try the Hoi Yin Yum Prig made with crispy potatoes and okra, tossed with black pepper or the delicious Asian bruschetta with mushrooms, which elevates the classic mushroom bruschetta with a zangy Asian sauce.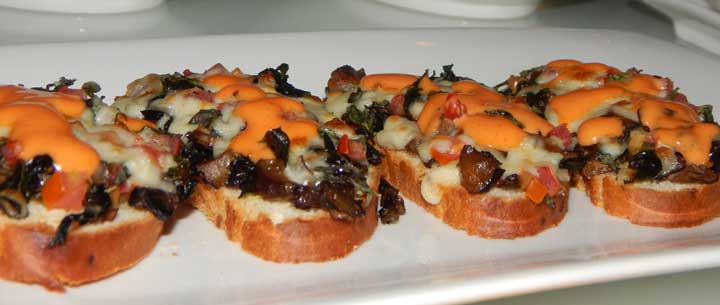 To The Mains
Once we had over and above our fill of the starters (oh how easy it is to get carried away with good food!) we moved on to sampling the mains on the menu.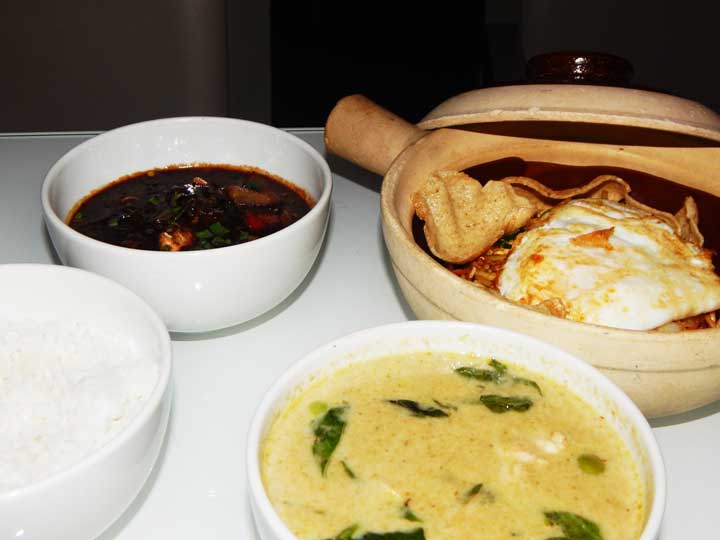 We tip our hats to the Nasi Goreng, a faintly sweet rice dish that combined helpings of lightly seasoned chicken and a variety of Asian vegetables.
We also particularly enjoyed the Thai green curry with steamed rice which was creamy, fragrant and zesty.
There's Always Room For Dessert!
Our years of eating have trained us to ensure that no matter how much we stuff ourselves with starters and mains, our stomach always locks away some space till dessert.
And boy, were we glad it does; both the Passion Fruit Pudding and the Banana Tempura were – and we don't use this word lightly – divine.
The passion fruit pudding was soft and velvety with the tanginess of the passion fruit seeds set off by cashew nuts and dates.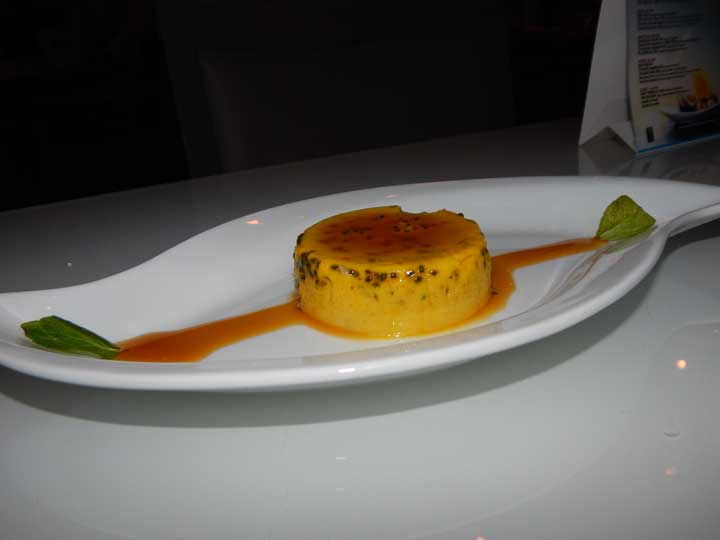 In the other dessert, pieces of banana were enclosed in a warm, crispy tempura encrusted with sesame seeds. Served with coconut ice cream, it was a lovely hot and cold dessert.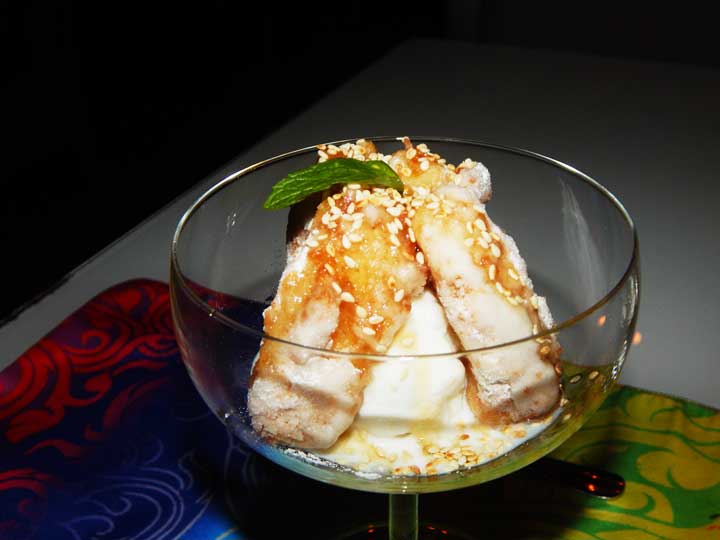 Before we sign off and lose ourselves to daydreaming about that banana dessert here's a bit of trivia for you – 'O:h Cha' roughly translated means 'delicious'- a term that O:h Cha's new menu certainly deserves.