We Loved The New Menu With Something For Everyone At The Bengaluru Brasserie
You know the old saying, 'the only thing constant is change'; no where else is that more evident than in the culinary world. Chefs and restaurants are consistently changing things up in order to maintain the cutting edge in this gruelling industry. When we heard that The Bengaluru Brasserie, with Head Chef Manish Uniyal, had completely revamped their menu, we couldn't wait to see what eclectic items they had added!
So, one blustery Bengaluru afternoon we made our way to the gorgeous, poolside space at Hyatt Centric MG Road. We started things off with the absolutely perfect Tamatar Tulsi Ka Saar – divine in Bengaluru's rainy weather. It almost had a hint of rasam about it, with a lovely kick at the back of the throat – we'd order it again in heartbeat!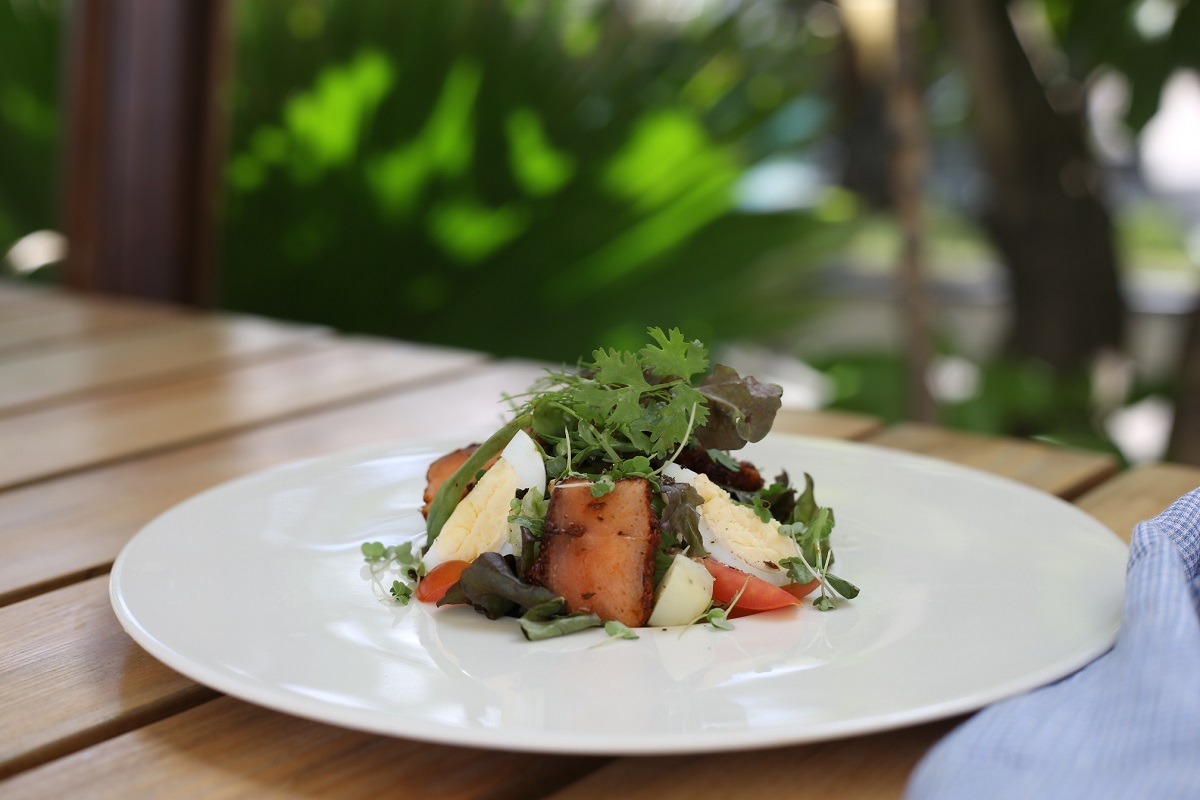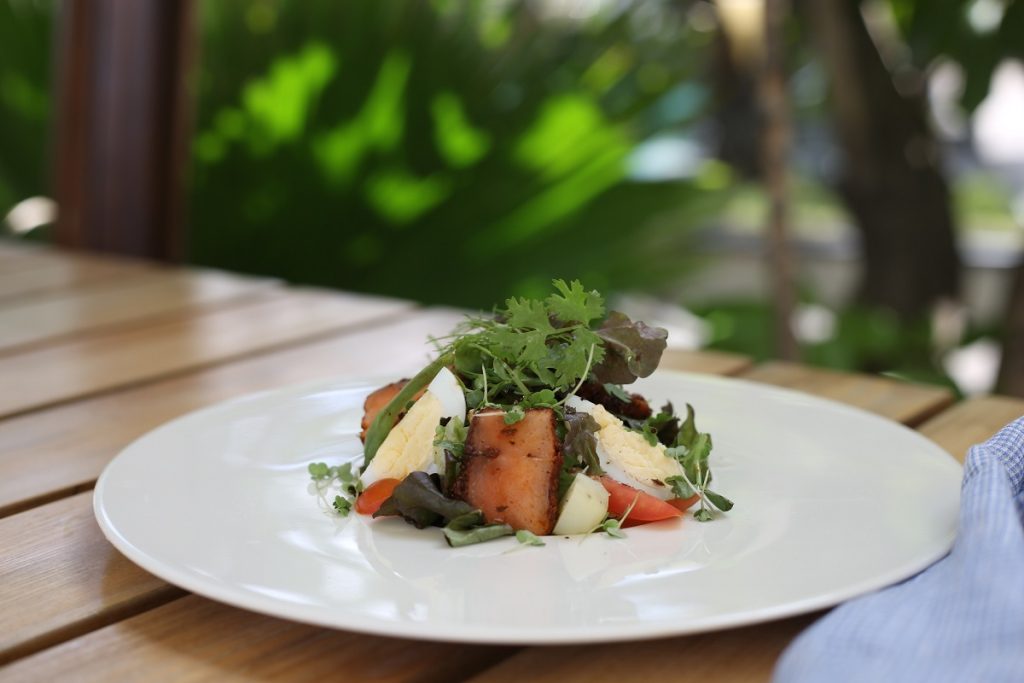 Moving on to the salad side of things, we were surprised by an absolutely exquisite burrata dish served with tomato and a basil splashed naan – definitely some of the best burrata we've had in Bengaluru (phew, that was a tongue-twister)!
One thing we enjoyed is that there really is something for everyone on the menu! We loved the sweet and spice of the Hainanese Chicken with sticky rice, and the floral Gulkand ki Broccoli went down a treat!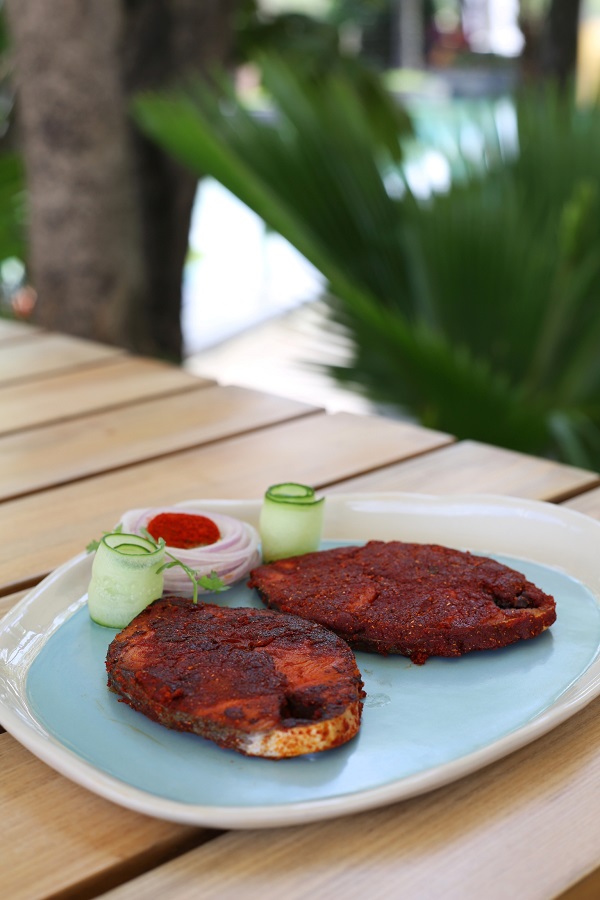 The Bengaluru Brasserie also has a lovely mix of grill items and we went ham (literally) over the selection they had on hand! We mixed and matched with the divinely cooked salmon, perfectly pink lamb chops, and the flavoursome rib eye. Don't forget to add some delicious sides to the mix; we were partial to the garlic mash, and grilled veg!
Finally, it was time for dessert! The Warm Apple Tart was akin to a tarte tatin – and we would come back for the caramel sauce any day of the week. We ended with the Filter Coffee Creme Brulee, and were delighted with the crack of the caramel, and the texture of the custard!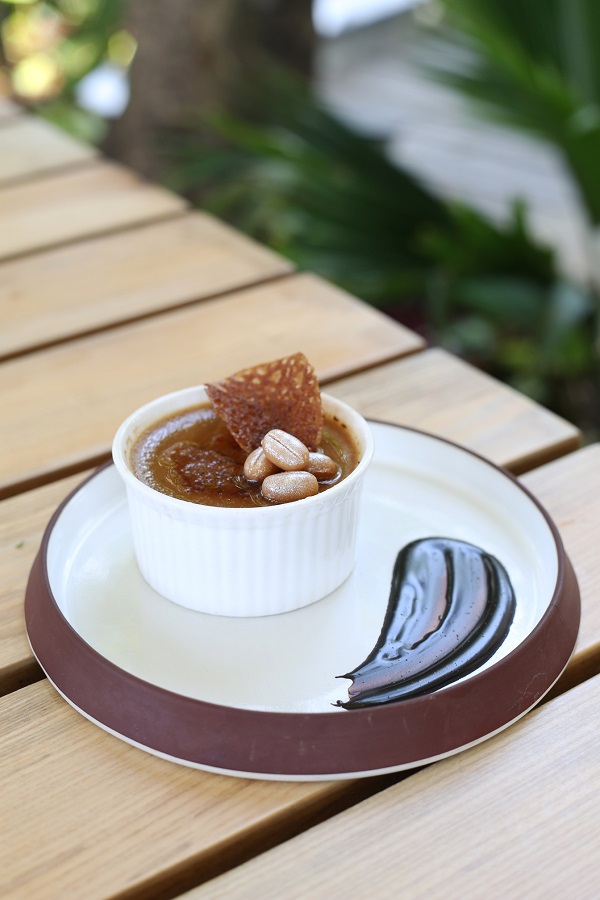 The Bengaluru Brasserie has done an amazing job inculcating classic plates with a modern interpretation, and a touch of South Indian flavors! You won't want to miss experiencing their new avatar!