Warm Up Your Winters With These Easy-To-Make Cocktail Recipes
It's that time of the year again when the temperature has started to drop and people are prepping up to keep themselves warm and cosy. To beat the blues, here's a list of special cocktails that can be easily prepared at home to warm up your winters. If you see yourself freezing in the cold and craving for some lip-smacking cocktails, try out these recipes: 
1.       

Johny Mule by The Beer Café
Ingredients – JW Red Label Scotch – 40ml, Angostura Bitter- Bar Spoon, Ginger Ale – Top up
Method – Take 40 ml Red label in chilled Collins glass and add 1 bar spoon of Angostura bitter. Fill the glass with ice cubes to the top. Top up with ginger ale and stir well. For garnish, make an orange peel (in twisted shape), rim the glass and put the peel on top of the drink. Build and Stir.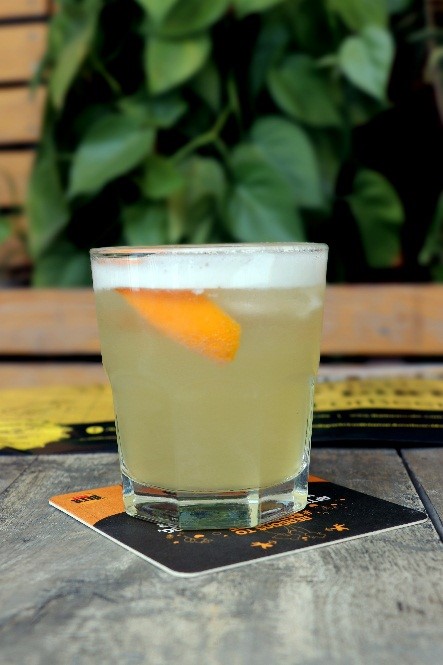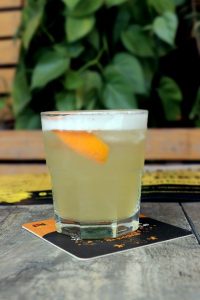 2.       Khaara Masala Spiced Wine by 

Factory by Sutra
Ingredients – 1 bottle red wine, 60gm demerara sugar, 1 cinnamon stick, A pinch of grated nutmeg, 8 cloves, 1 orange, sliced into half, 1 dried bay leaf, 60ml sloe or damson gin (optional)
Method – Put the wine in a saucepan with the orange, sugar, bay leaf and the spices. Heat gently until the sugar has dissolved. Taste to see if you want the wine sweeter. Once you've taken the wine off the heat, stir in the sloe or damson gin if you are using it. Strain into heatproof glasses and serve immediately.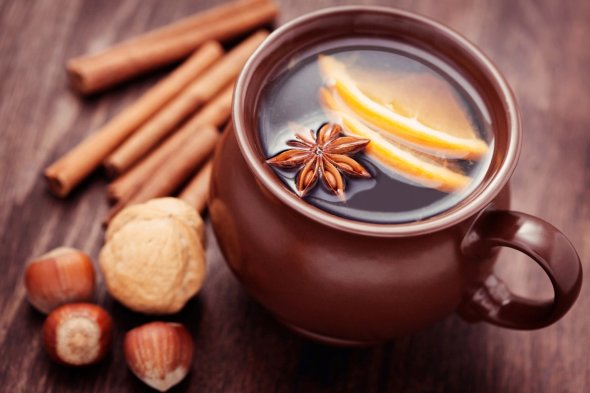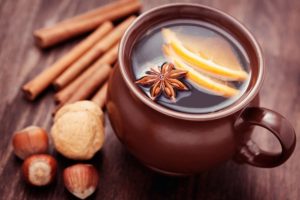 3.       MUMMA NU DOUBLE DOSE by SodaBottleOpenerWala
Ingredients – 30ml whiskey, 30ml Old Monk dark, 45ml date and saffron syrup, 1 egg white, 15ml lime juice, 1 marigold flower
Method – Put all the ingredients in a shaker with ice. Shake well. Remove the ice. Then shake again. Place the marigold on top and serve.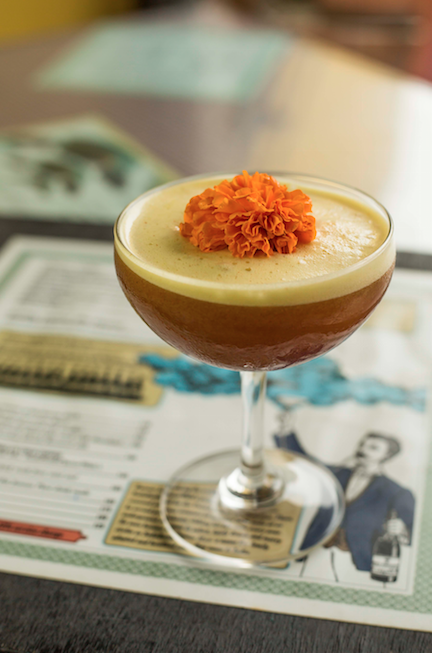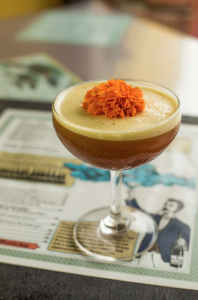 4.       Apple Ginger Toddy by One Street Over, Mumbai
Ingredients – Brandy 45ml, Apple juice 90ml, Housemade ginger syrup 10ml, Cloves 5, 1nos Cinnamon stick, Star anise 1, Cardamom 1
Method – Except for the brandy, combine the rest of the ingredients and heat them in an electric kettle for 2 minutes. Once the liquid starts bubbling, take it off the heat and pour it into a brandy balloon. Add the brandy that you set aside and garnish the drink with a slice of apple studded with cloves.