Do you want to buy a BBQ pit that can cook up to 4 tons of meat?
Yes you heard that right, 4 tons of meat. This BBQ pit is the size of a bus and can cook meat equivalent to the weight of a bus. And it can be yours for just $350,000. The 40-ton behemoth is owned by Texas businessman Terry Folsom, who acquired it in a business transaction. He has now put it on eBay for $350,000.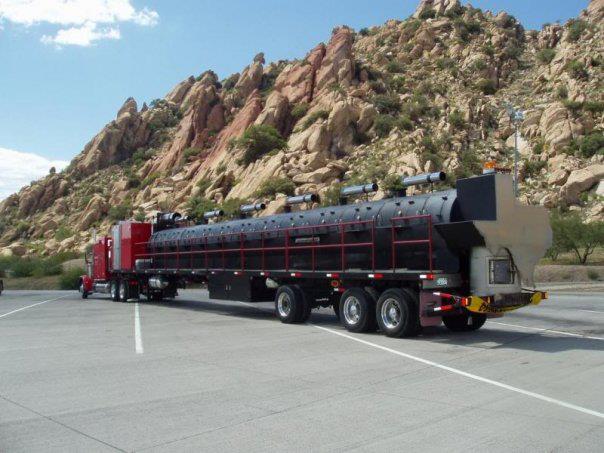 According to Folsoms wife, this is the world's largest BBQ pit. It is called the 'Undisputable Cuz' and stretches to an unbelievable 75 feet. There are 24 doors that open into it and has seven smoke stacks on top. The beast also has a walk-in cooler so that you can enjoy your barbequed meat with some cool beers. If you have some spare change amounting to $350,000, why not?