'Waitress's Broadway Play Stars Some Doctored Whipped Cream & Pie Smell
Released in 2007, Adrian Shelly's Waitress caught the attention of more taste buds than eyeballs for obvious reason. The protagonist Jenna's love for baking pie and her ability to come up with the yummiest of recipes proved to be 90 minutes of heaven for the food lover. Recreating that same heaven was a recent Broadway musical based on 'Waitress'.
Multi-Sensory Experience
What made the musical even more special than it's food filled plot, was the lead producer Barry Weissler's desire to turn it into a multi-sensory experience complete with visual and olfactory elements.
"I wanted that aroma, and I wanted it desperately," he says. "It's a wonderful intense surround for the show", Weissler added, highlighting the setting of the musical, which was the pie diner where Jenna worked amid her "dreams of using her pie-making talents to finance an escape from her abusive marriage."
So how did the team manage to fill an entire Broadway theater with delicious pie aroma? Artificial sprays were of course out of question because they created the feeling of a mini van not a pie shop. So, "pie consultant" Stacy Donnelly was brought on board.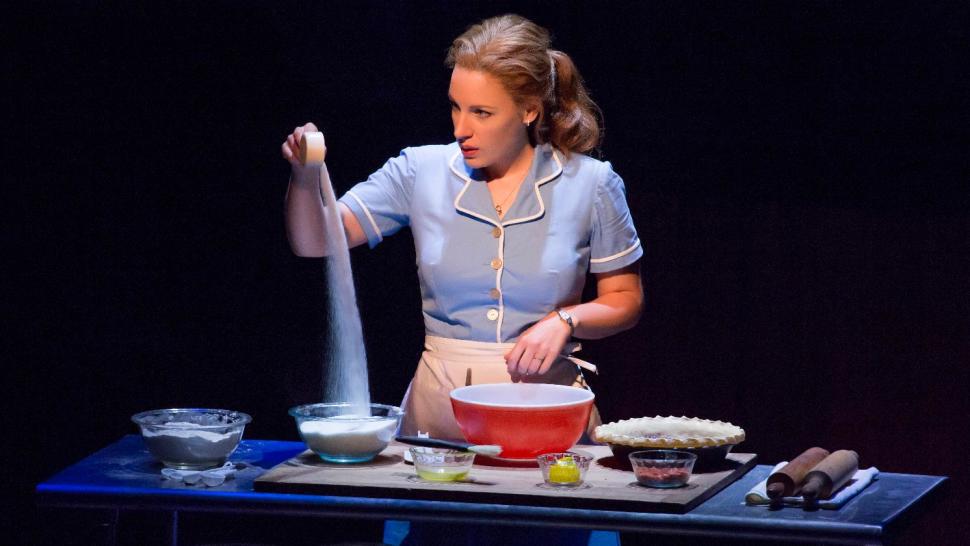 The Pie Consultant
Donnelly baked an actual pie in a convection oven located just outside the orchestra seating to spread the pie whiff all over. The baking began 20 minutes prior to opening doors and hence the audiences enjoyed Jenna's baking skills on stage and around them.
Pie Consultant Donnelly who works at the Cute as Cake Bakery in Manhattan, explained that her products weren't actually meant for consumption since the recipes were tweaked in order to create maximum aroma. Not that this stopped anyone from diving into the gorgeous pie!
Additionally, Donnelly also baked prop pies that were used on-stage. These pies were more for the aesthetic appeal than flavor. This meant that there were changes in their recipe as well. "If [a pie] has whipped cream, whipped cream doesn't hold up very well under hot light.
"You'll have to make it a consistency that isn't necessarily the consistency you'd use to serve for dessert. With the crust pies, I definitely add way more egg wash so that it's really shiny, and I don't necessarily cook the crust pies as long because they need to be able to hold up and not crack onstage as they're being transported [by the waitresses]."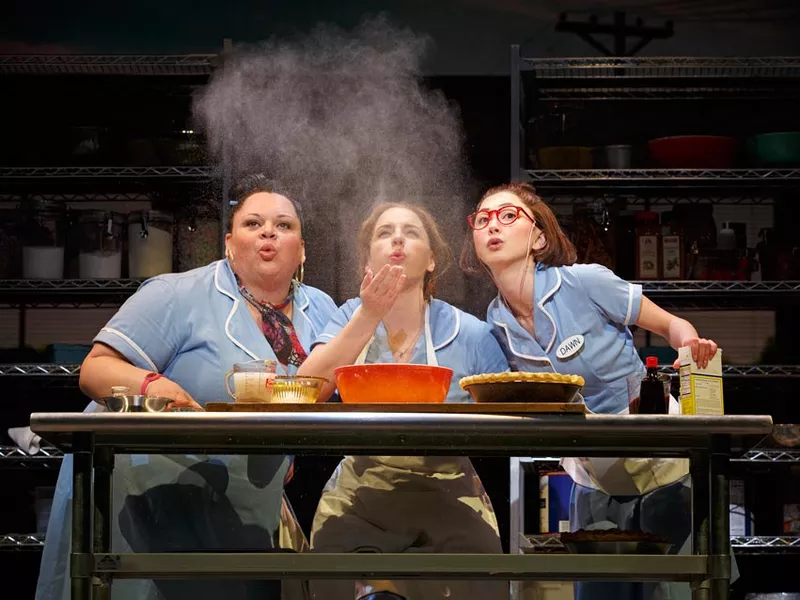 The musical, which had its first run last weekend, has been getting rave reviews. Not that anyone expected any less from a Broadway musical about pies.