Waffle away all your sorrows!
What's better than whipped cream, you ask? Whipped cream and blueberry, dressing up a gorgeously perfect waffle on a Sunday morning.
Everyone's talking (read 'Instagram-ing') about it and we decided to check out what all the noise was about. Waffles have always been delightful. Dripping in syrup, sweet and gentle, they make anybody's day so much happier. So when we decided to go to Chennai's newly opened Waf O'Bel, we were in for a treat.
There's a famous quote doing the rounds about waffles – that they're pancakes with impressions to trap syrup. This is not quite accurate if you taste these authentic Belgian Waffles. Unlike pancakes, these waffles are so light and crisp that they melt in your mouth with every bite.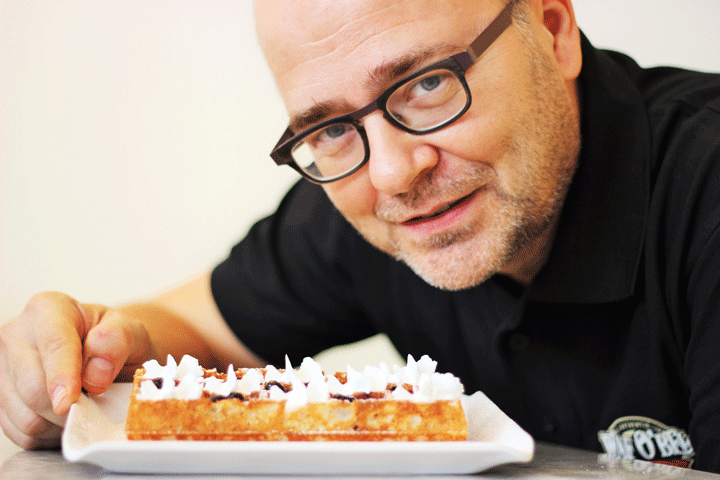 "You don't find this sugar anywhere in Chennai so we bring it from Belgium," says Chrtistophe Bonello, the managing director of Waf O'Bel, as he picked out an ever-so-tiny sugar crystal out of a freshly made waffle. The waffle had a subtle sweetness to it that made it simply divine.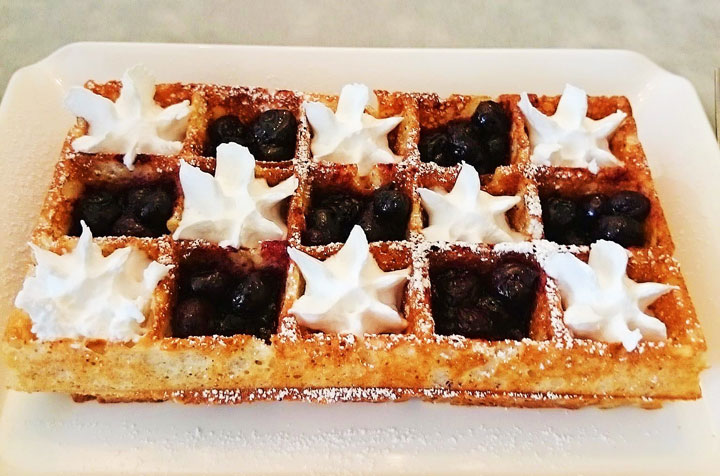 Aptly named, "Red Carpet," this waffle is a feast for the eye as well. Blueberries are tucked neatly into tiny squares and whipped cream looks like little stars. This is just the kind of red carpet treatment, we like.
Some of the other hot favourites are Dream Team (Chocolate sauce and ice cream), Leige Waffle (Rich and sweet) and Brussels Waffle (served with a hint of icing sugar).
The next time you have a sweet craving, we hope this piece rings a 'bel.'