Waf O'Bel: We Liked It A Waffle Lot
Most would remember the kiosk set up at Eatza Pizza in Nungambakkam with a promise to serve you authentic Belgian waffles. But if you've gone there recently and found that you can't get your hands on waffles, don't be alarmed!
Waf O'Bel has just shifted homes and they're bringing their authentic and delicious Belgian waffles and then some. Opened by Chrtistophe Bonello a few years ago, Waf O'Bel is one of the few restaurants in the country that makes and serves authentic waffles. In fact, the only other place that does serve Belgian Waffles in India is in Bengaluru, at a cafe called BelgYum, which also happens to be run by a Belgian.
So what makes a Belgian waffle different from a regular waffle? When we asked Christophe and manager, Prashant, the question, they didn't hesitate to explain it to us properly. "There's no such thing as a 'Belgian Waffle', because there are different types. So what we do is a 'Brussels Waffle', which is very light and crisp, and it's soft. It's also got the pockets (that's what they call the squares), which are much deeper in the Belgian waffles. This is because the waffles are made with cast iron, not aluminium. So cast iron gives it a different texture, retains the heat for a much longer time. It gives it a very distinct appearance and texture, which adds to the overall experience."
"Traditional Belgian waffles have egg in them, we've done ours completely without egg. Every single thing we have here is egg-less and we're a pure vegetarian restaurant. That's definitely something that sets us apart from everyone else, because we haven't seen egg-less waffles anywhere in Chennai. We're also working on a dairy free waffle, but that's much later down the line. And they'll be dairy and gluten free," added Prashant.
But here's the best part, Waf O'Bel make their own hazelnut spread. While they don't have an official name for it yet (they call it Wafotella in their kitchens), they will be selling this spread in large jars. We got to try some of it and let us assure you that is the most delicious thing ever. "It's preservative free, no chemicals and definitely no palm oil. All it has is hazelnuts and Belgian chocolate," Prashant explained, and because of the purity of the spread is in every spoonful.
They treated us to some delicious food, too, so here's what we got to enjoy!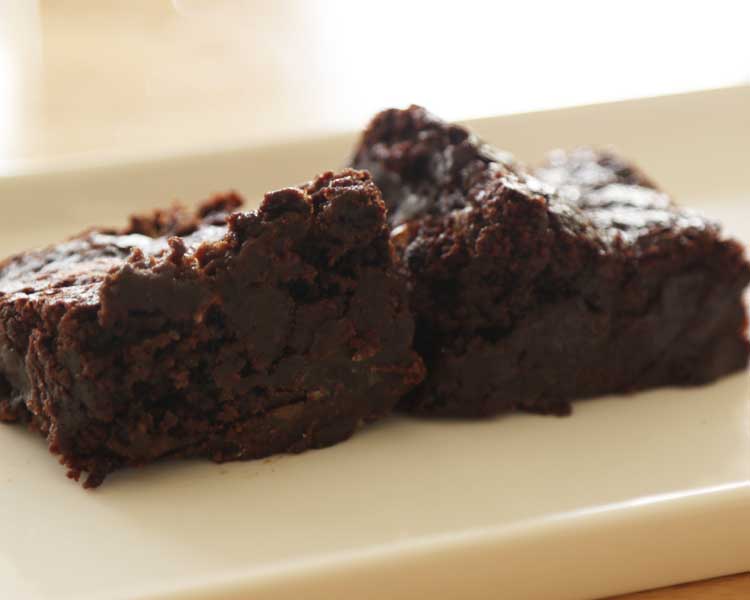 Our lunch involved lots of chocolate and whipped cream, so it only seemed fair that our starter was a delicious Chocolate Fudge Brownie. Which is more fudge than it is brownie and it was glorious in every way. When they say 'mind blown', they were definitely talking about this brownie.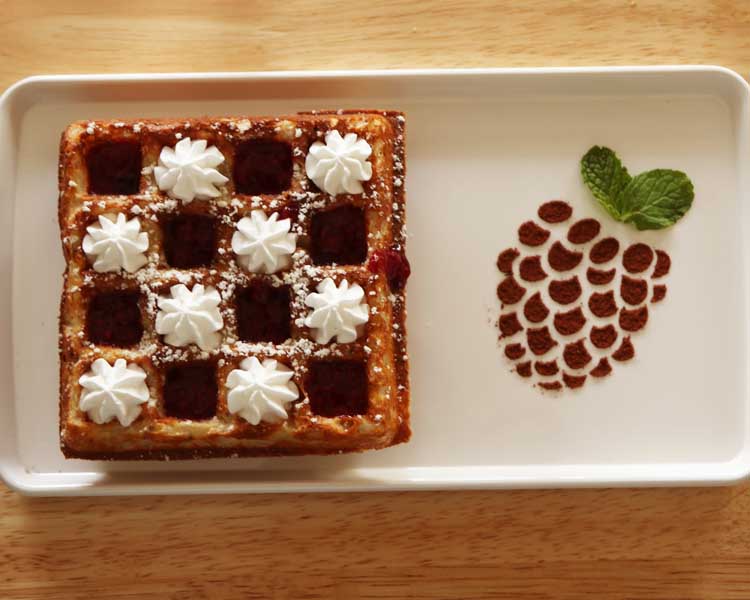 The Redcarpet Raspberry uses raspberry compote and whipped cream, filling each pocket and coated with powdered sugar. The wonderful thing about this waffle was that the raspberry compote isn't too sweet. So while you're expecting sugar to explode in your mouth with each bite, you're pleasantly surprised when you can taste every bit of it.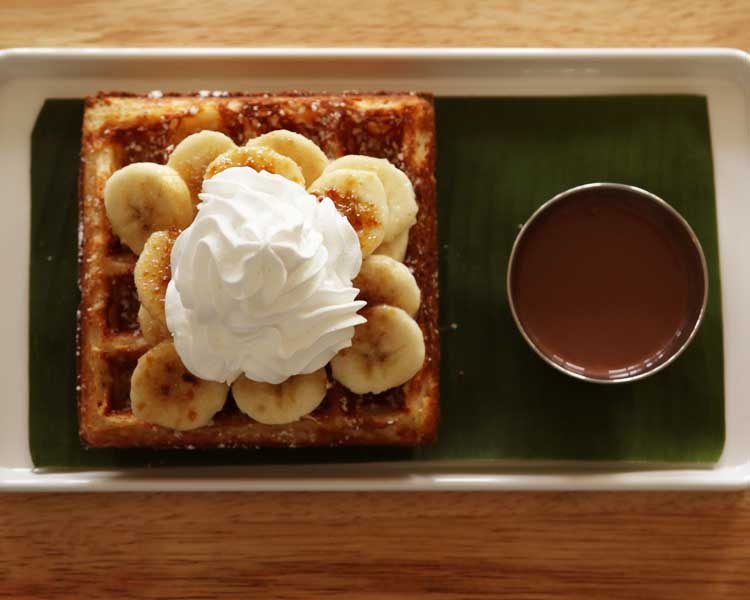 They call this one Cool Bananas, which is basically a waffle covered in icing sugar, then banana slices are placed over it and brown sugar is sprinkled on top. They use a blow torch to caramelise the sugar and bananas before topping it off with a big dollop of whipped cream. And this delicious concoction is served with their very own Belgian chocolate sauce which is a combination of milk and dark chocolate.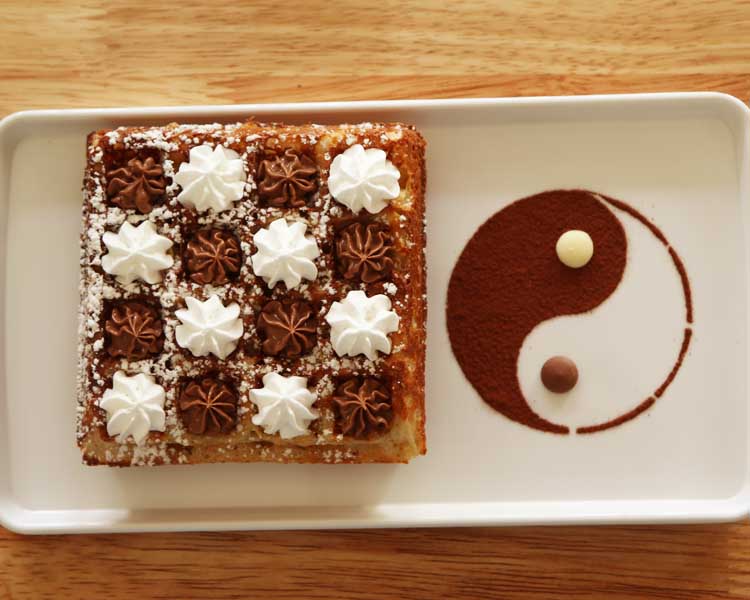 The Black & White looks like a chessboard with each pocket filled alternatively with chocolate sauce and whipped cream. It's served just like that, without anything to go with it, because let's face it when you've got that combination you don't need anything else.
Waf O'Bel is now located on 13th Avenue, Harrington Road, right across the road from Lady Andal School. The cafe officially opens on Friday, July 15th and will be open from lunch till late into the night.