Vidya Balan To Endorse Popular Kitchen Appliance Brand, Prestige
Given the immense influence of movie actors in our daily life, it does not come as a surprise that these celebrities are the face of brands ranging from clothes and watches to aerated beverages and tea time cookies. The latest name to join this growing roster of celebrity brand endorsers is Bollywood actress Vidya Balan, who has recently been roped in as the new face of kitchen appliance company TTK Prestige's flagship brand, Prestige.
TT Jagannathan, Chairman, TTK Prestige, said, "This is an exciting time for TTK Prestige. There is tremendous synergy between the brand and Vidya Balan, as both have left an indelible mark on the nation. We hope that this association is just the beginning of a long, fruitful and mutually rewarding relationship and we look forward to working together to take TTK Prestige to the next level.''
The Modern Indian Woman
Balan, who was most recently seen in Tumhari Sulu, as the carefree, devoted, and ambitious middle-class housewife, perfectly represents the progressive Indian woman. Tapping in on Balan's relatable image, the brand has picked her for the association, which will commence with a national brand campaign that will run at the end of April in all media platforms.
Chandru Kalro, Managing Director, TTK Prestige, said, "We are proud to associate with Vidya. As a brand, Prestige is proudly Indian and Vidya is the true embodiment of the brand's core values. With our recent foray extending beyond the kitchen and into the rest of the home with Prestige Clean Home, this partnership will help us to find additional ways to meaningfully connect with the modern Indian home-maker, who is our core audience.''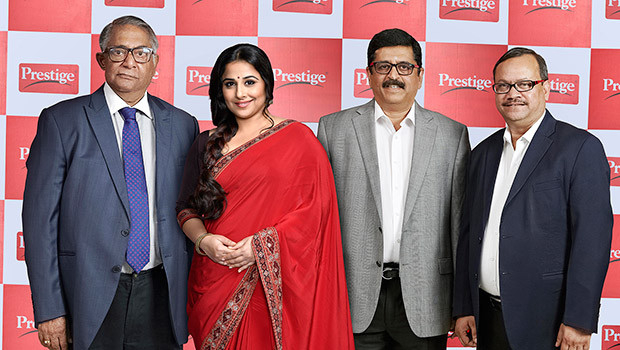 Image Source
Prestige has been a household name in India for decades, with its signature campaign "jo biwi se kare pyar wo Prestige se kaise kare inkaar", resonating in every kitchen across the nation. The brand has constantly upped its outlook to keep up with the changing times and this new collaboration with Vidya Balan is proof of the same!