How Does This Vegetable Art Make You Feel? #POLL
Food and vegetable art has been around for a long time now. From people taking Eminem's songs to the their plates to classic art forms like mosaic finding its way into the sushi kitchen, we've seen a fair share of it. But this Japanese food artist/enthusiast just can't have enough of playing with their food. Present widely on Instagram under the handle name gakugakugakugakugaku1, the artist has mustered over 30k followers because of his expert food carving skills.
Actively engaged in carving out beautiful designs on fruit and vegetable surfaces, the artist shared the picture of a trans-section of a healthy green broccoli, which had been carved in the form of an intricate flowery lattice. Take a look!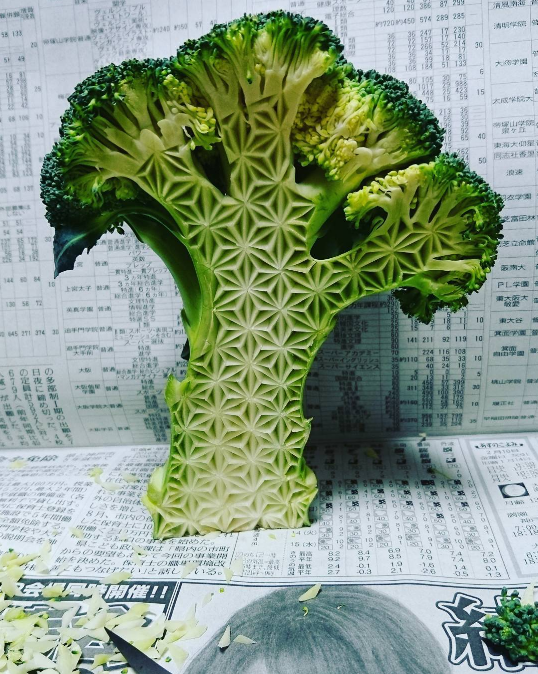 Image: Instagram | gakugakugakugakugaku1
Though here's the thing, we're not sure how to feel about this particular carved vegetable. We like broccolis and all, we know that they can actively help in shedding weight, but the carefully scooped out hollows kind of have our souls shuddering. Is it because we are getting trypophobic flashbacks from the time Kylie Jenner couldn't stand pancakes? We don't know!
How about you? Are you okay with this broccoli showing off its gorgeously carved stalk? Vote below and let us know!
[polldaddy poll=9691372]
Feature Image: The Inspiration