The Under25 Summit Is Back In Bangalore With Speakers Ranging From Rupi Kaur To Jordindian
India's hottest youth festival is back to put the bang in Bangalore, and it's bigger and better than it's ever been! Hosted by Under25, in just four short years they've transformed the Under25 summit into the place to be if you're looking to enhance your skills and get some inspiration from India's best.
Bigger & Better
Prepare to have your mind blown and spirits lifted with Speaker Sessions, Panel Discussions, Workshops, Performances, a Flea Market and an incredible energy; there is something for everyone at the Under 25 Summit.
Not to mention, you'll get to see some of your favorite YouTubers like Jordindian, and Nick (of BeYouNick fame) live and in the flesh and not just on your phone screens! Experience their stories and pick up tips from those who have done it before you.
Hear Cure.fit expert Shwetamabari Shetty tell you what it takes to build the next fitness empire, or listen to Alica Dsouza's experiences of building her own brand. You could even win a chance at a meet and greet with arguably one of the world's leading young poets – Rupi Kaur.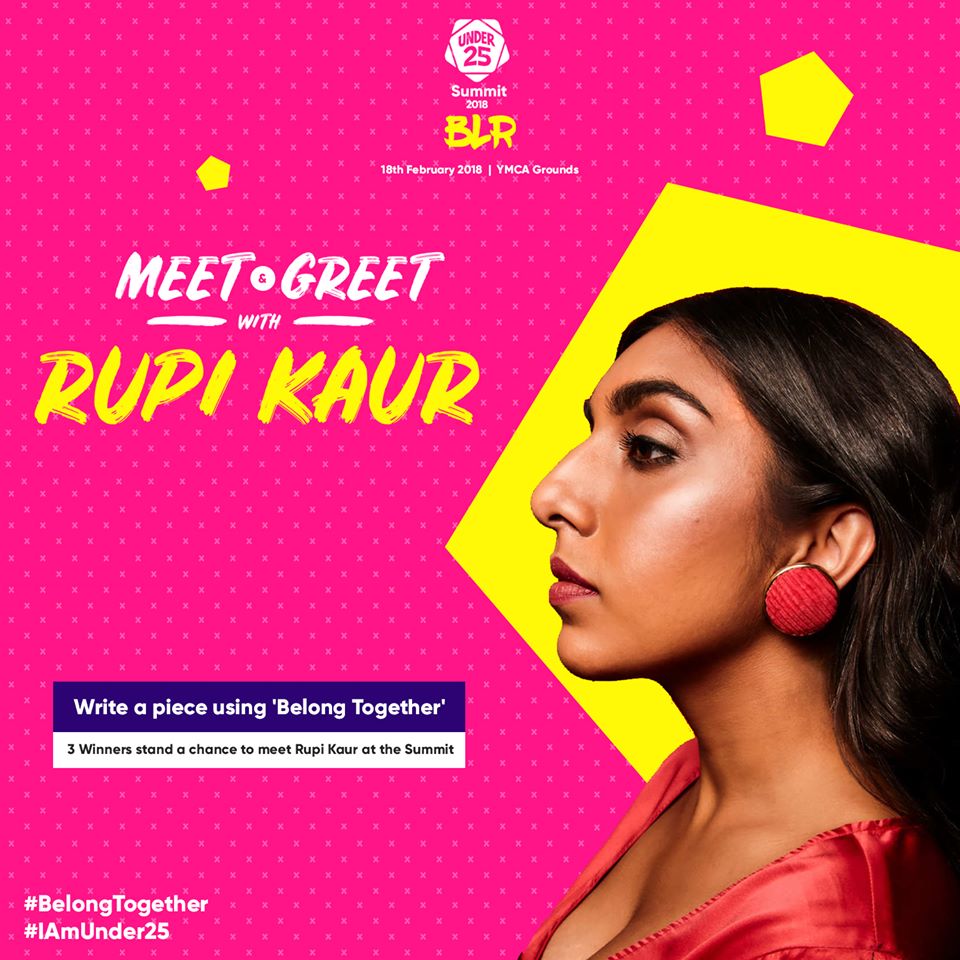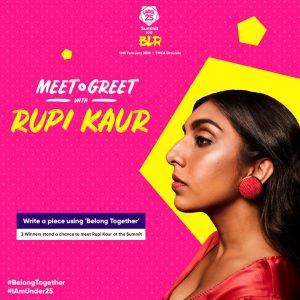 Participate in the Open Mic and showcase your hidden talent in the fields of Spoken Word, Stand-Up Comedy, Poetry, Music and get a chance to network with like-minded individuals. Experience the Virtual Reality zone, installations and so much more! We're telling you, this is a festival that you won't want to miss!
Date: 18th February 2018
Venue: YMCA Grounds, Nrupathunga Road
Cost: Rs. 500 – 1250 Book Now