Twinkies Ice Cream Will Soon Hit Shelves At A Store Near You
What's better than Twinkies, you ask? Well, deep fried Twinkies, of course, but now there's also another way to embrace your love for Twinkies; ice cream. Hostess has teamed up with Nestle to create a Twinkie flavoured ice cream.
A Mash Up From Heaven
CSP Daily News first revealed that Hostess and Nestle were teaming up to make Sno Balls, Hostess CupCakes and Twnikies Ice Cream last ear. Now, a photo has surfaced showing Twinkies and Sno-balls ice cream in some stores.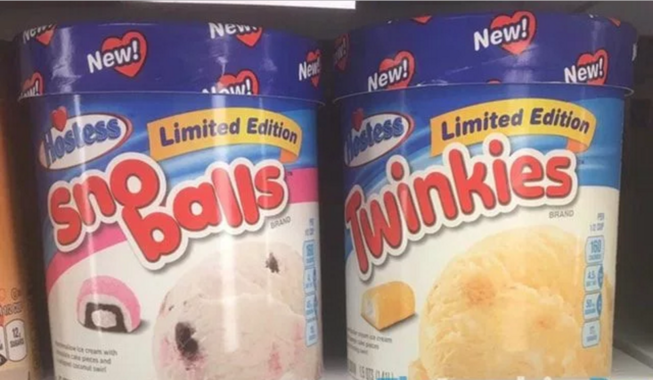 Doesn't that look exciting? According to Thrillist, the Twinkes ice cream has a sweet buttercream base and has sponge cake pieces and vanilla frosting.
There's no news about when the ice creams will be available across the mass market but we'll keep you posted.