Turn Up The Romance With A Valentine Special Buffet At Plaza Premium Lounge
The spring season ushers the festival of love and to celebrate the joyful occasion of Valentine's Day, Plaza Premium Lounge will be hosting a 'Valentine Special Buffet'.
Nestled amongst the hustle bustle of the airport, Plaza Premium Lounge brings to its guests an array of exquisite and lavish buffet to celebrate the most romantic day of the year even when they are travelling. Travellers can enjoy the day and share the divine feeling of love & care on this Valentine's Day with their loved ones on the go.
Executive Chef Ankit Mangla along with his team of bakery chefs has crafted a special menu of desserts to be displayed at the lounges, both domestic and international. The Valentine-themed menu comprises of elegant desserts, such as Black Currant Tea Cakes, Paris Brest, Chocolate Eclairs, Oreo Mousse, Fresh Fruit tart etc. Not to forget the special Cinnamon Almond Macaroons and Crème Brulee Cheesecake that would surely melt your hearts and make the guests want more.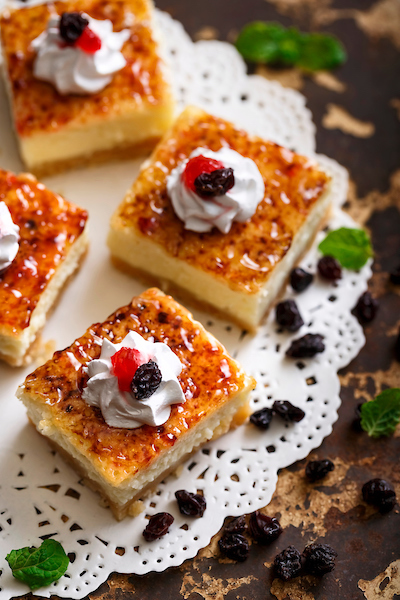 The guests would be spoiled for choices as the amazing buffet by Plaza Premium Lounge has more to it apart from the delish desserts. Chef Ankit Mangla has laid down a special range of dishes like Grilled cottage cheese steak, tomato-basil cream, Greek Pasta Salad, Mulligatawny Soup, Mexican Salsa with Crisp Oregano Lavash, Chili Cheese sticks and more! Guests can even indulge in a glass of wine and celebrate this season.
"Food is symbolic of love when words are inadequate. Our special buffet on Valentine's Day does the perfect justice to the saying. We at Plaza Premium Lounge are trying to give the travelers a space to celebrate the day even when they are traveling. It is the second time around that we have come up with the Valentine special menu and with every year it is going to be bigger and better", says Chef Mangla of Plaza Premium Lounge.
The entire spread for the Valentines menu will be available on 14th February exclusively at select departure lounges across Delhi, Bangalore and Hyderabad Airports.
What: Valentine Special Buffet
Where: Plaza Premium Lounge, Domestic & International Departures at Delhi, Bangalore and Hyderabad Airports
When: On 14th February 2018
Price: Lounge access starts at INR 1200++