Turbulence: Great Food meets Great Hookah
Chennai is no stranger to the concept of Hookah Bars and it is indeed becoming one of the most popular experiences to share with friends. Chilling with flavoured pipes of your choice and relaxing as you wind down after a long day is just the thing everyone is looking for.
Turbulence, The Madras Poga Factory, opened its doors to patrons on April 6th 2017 and was started by Anand Raghu and Prashanth Vasan with a view of giving Chennai a different spin on the hookah experience.
They hit the right note in designing the setting, which is done up in the style of a beachside. With paths of smooth pebbles and sand, low comfy lounge seating and a juice and mock tail shack that looks like it has been brought in right out of a beach in Goa. You get a very easy breezy hippie vibe from the place.
The most unique feature about Turbulence is actually their menu. The menu curated with great care encapsulates both local favourites and hearty pub grub. Presentation wise, all the dishes look wonderful and you will be able to experience familiar flavours presented with new modern look. Appetizers like Crispy Idli Sliders and a Tri of Sundal sit comfortable beside the Onion Ring Tower and the Lamb Crostini.
Good Food Guaranteed
Hookah Bars have a reputation of being better known for the experience rather than the quality of the food.
Turbulence busts all such notions by being the best place in Chennai where you can get both! Good food that has been prepared with care and a menu that has something for everyone. A plethora of unique Appetizers, Pastas, Pizzas, Burgers and Sandwiches along with their yummy and extensive range of Mock tails and Milkshakes. A special mention also goes to the very affordable rates through the entire menu.
We had the opportunity to try out some of their best sellers and here is a peak into the tasty treats.
Mocktails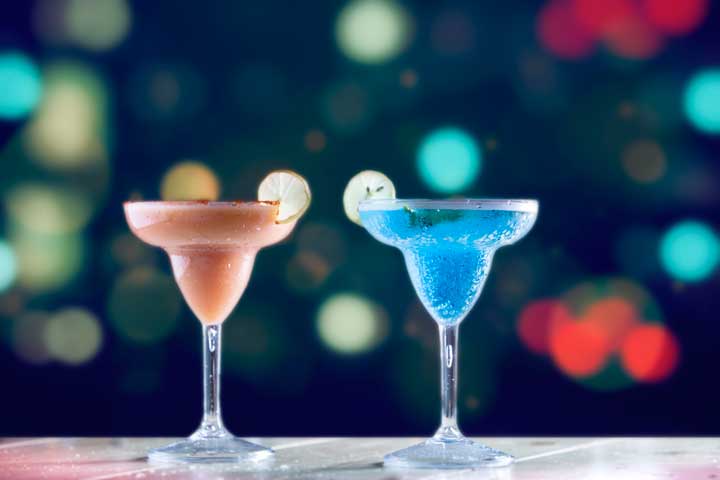 We had the Pink Guava Mary (Pink Guava Juice, spice with Tabasco, Chilli powder, Worcestershire sauce and lime), the Lemon beat (a refreshing Lime basil drink) .Both the Mock tails were very fresh, and the flavours were well balanced.
Appetizer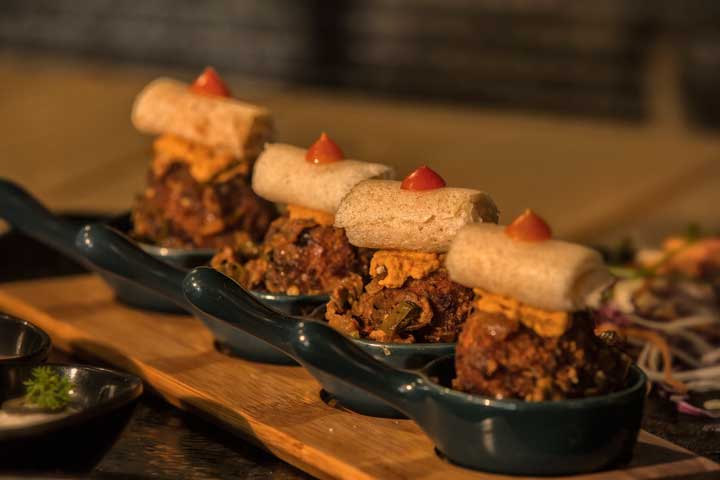 The Kozhi Roast with Crispy Dosa rolls is one of their signature dishes and it is our opinion a must try!  Chicken meatballs in a spicy South Indian Masala with light crisp mini Dosas on top. The perfect combo inspired right from the local food carts.
Pizza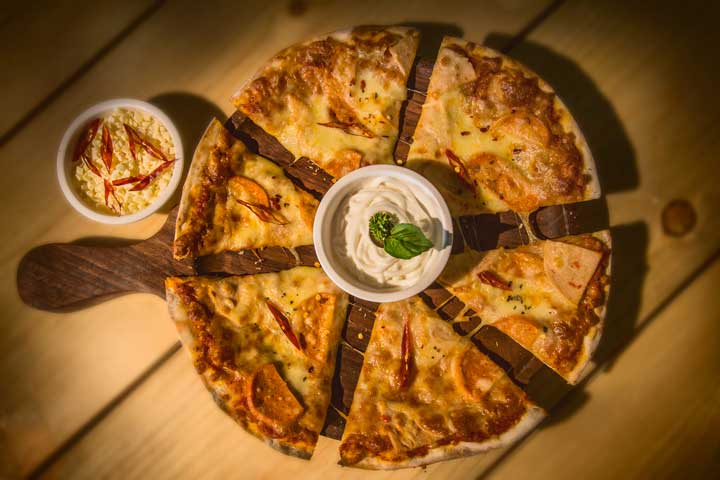 The Salmino Pepperino with Salami, Red Chillies and slow cooked onions was a simple yet flavourful thin crust pizza.
Milk Shake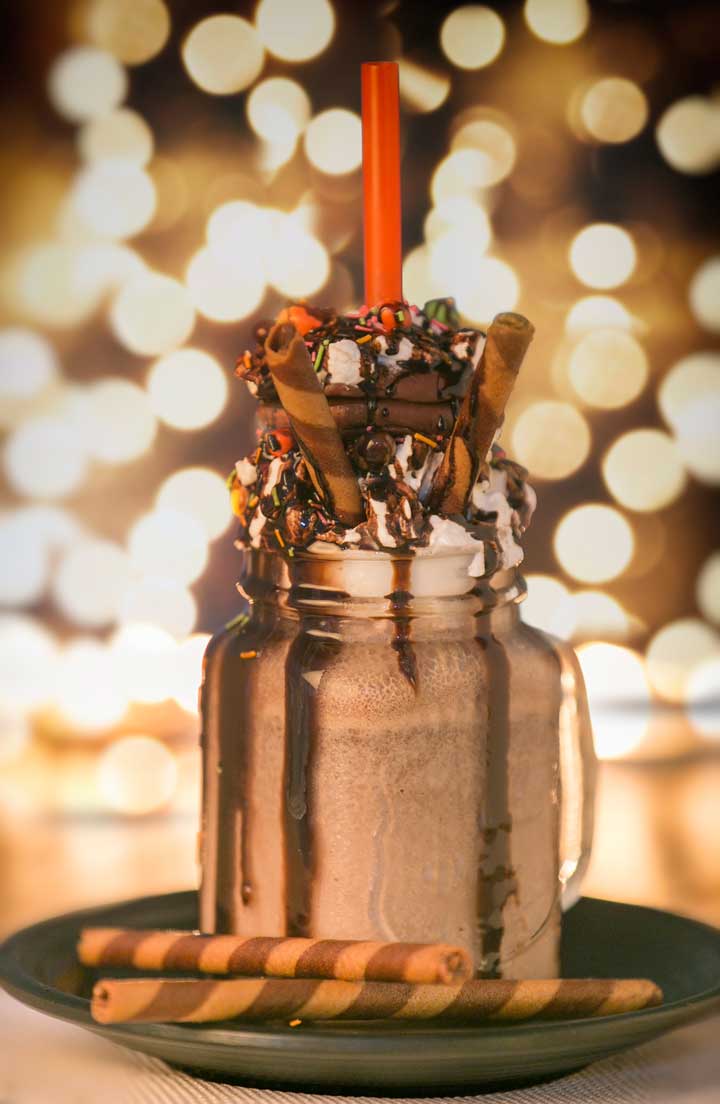 Even though the Rest in Chocolate comes under the Milk Shake category, the owners declare that is rarely served as a drink. This freak shake is full dessert in its own right. Thick chocolate milkshake topped with whipped cream, chocolate fudge, chocolate bites and crowned with a Choco pie and Chocolate straws, you will definitely rest fully in Chocolate.
Turbulence is located at No 528 C3 Dr.Kamalam Manor, T.T.K road, chennai, Tamil Nadu 600018
Phone: 078240 39998
Keep an eye on their Facebook page for updates on their special screenings of sports matches and other events. You can even book a Private event in their VIP lounge.