Tuck Into Boozy Sunday Brunch At Powai's Popular Tap House
Crafters Tap House is only a couple of months old and has already made a name for itself in Powai. A spacious place with a chic vibe, this tap house offers craft beers as well as shots, bombs, handcrafted spirits, beer cocktails and signature cocktails. Our experience has been an amazing one as every dish they put up was spectacular. So there's no way that you live in Powai and miss out on a Sunday brunch at this place!
Sunday Brunch At Crafters
Being a tap house, Crafters Tap House is making sure that you are in high spirits while you're brunching with them. So along with great food there's going to be unlimited beer and sangria as you relax with your friends and family. If your Saturday is a working day then we feel that this is the best way to let off some steam. Plus there's great food on offer like Tofu Kimchi Fried Rice, Roast Chicken, Spaghetti Bolognaise, Nihari and loads more on their a la carte brunch menu.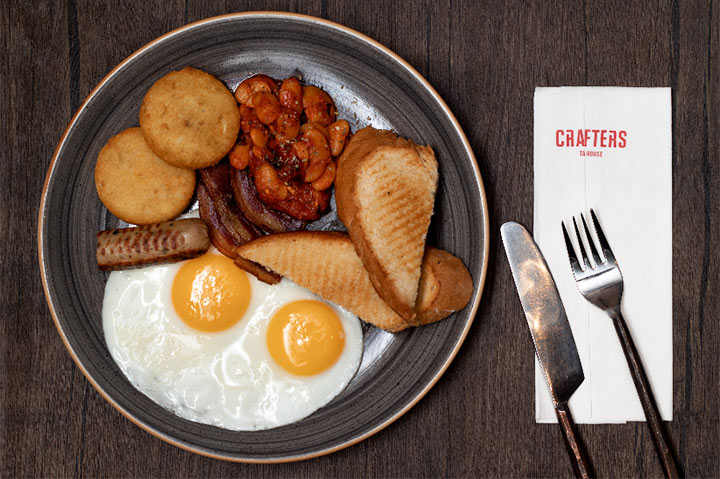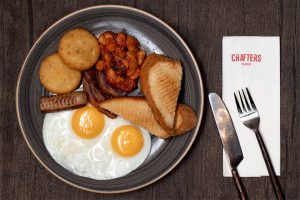 Enjoy your food with amazing brews like Belgian Wit (we simply loved this one), Hefeweizen, Dark Lager and Coffee Stout. There are some breakfast options too for those who probably partied real hard on Saturday – Chorizo and Cheddar Omelette, Crafter Granola and Rocky Road Pancakes among other dishes. And here's the best part, the unlimited beers and sangrias are just for Rs.999 so it's value deal especially on the weekend. So Powai-ites and those visiting close by, hop into Crafters Tap House for spectacular boozy brunch!
Date & Timing: 2nd December | 12:00 PM – 4:30 PM
Location: Haiko Palace Mall, Central Ave, Hiranandani Gardens, Hiranandani Complex, Powai, Mumbai