Tuck In Your Napkins For A Little Gourmet Experience At Tuck Shop, Chennai
When we spotted a little sign that read "Tuck Shop Gourmet" while driving by Egmore, we just had to stop and see what it was all about. This humble little sandwich shop is located inside Donut House on Ethiraj Road, serving up some savoury bites before you can indulge in some sweet donuts. This spot, once a place for just donuts and coffee, is now a place where you can enjoy a quick meal when you're on the go, complete with beverages, sandwiches or burgers, and then of course, donuts for dessert.
Located in the same lane with a college, and schools in the area nearby, Tuck Shop is ideal for anyone who needs to grab a lunch or a quick snack. We had a chance to speak to the owner, Mr. Bhuvanesh Subarayan, who took us though the menu of delicious vegetarian and non-vegetarian sandwiches and burgers, all of which are accompanied by a helping of crispy french fries, pickled vegetables, and an onion-based dip. Everything from the sides, dips, and fillings, to the breads are homemade. The menu is on rotation until the official launch, which is set to happen early in October, but until then customers get to try out different kinds of flavours in the form of a burger or a sandwich and enjoy their meal.
What we had:
Sauteed Mushroom Burger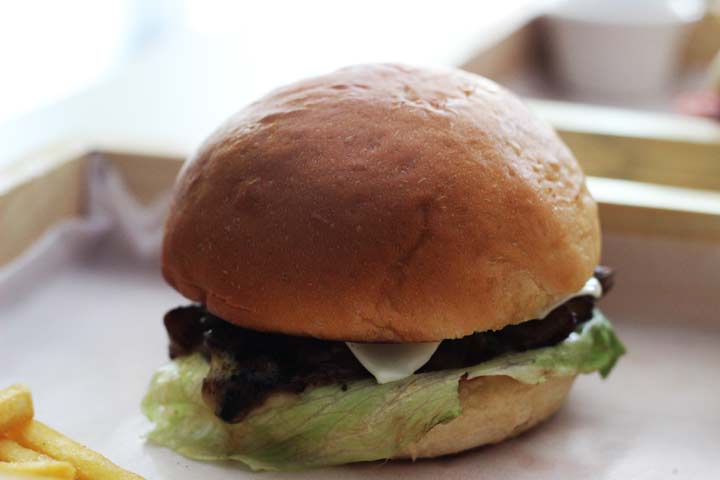 You're in for some comfort food thanks to the goodness of juicy mushrooms that are sauteed with butter and garlic. The burger also has the delicious flavours of pesto and rosemary. Yum!
Tenderloin Cheese Burger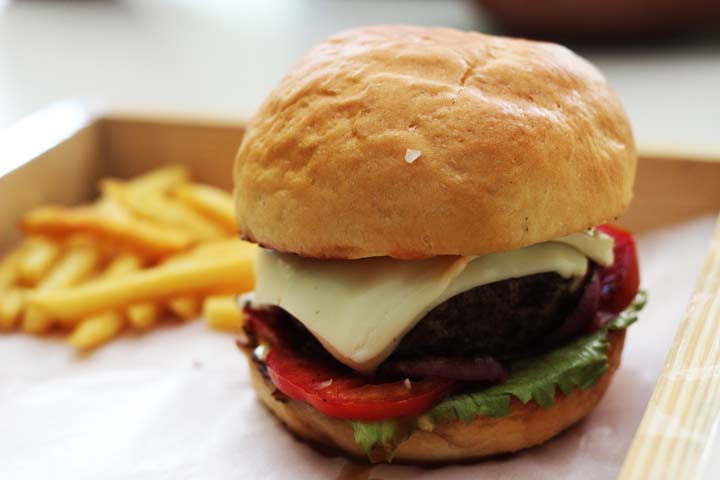 We recommend you try this meaty burger with caramelised or grilled onions and spiced mayo. It makes a great quick lunch and is filling too!