Trying Food From The Element Earth At All Elements Mumbai
All Elements is a cafe set in the by-lanes of a residential area in Khar. Not so far off from the local station, it has a cozy setting with lovely decor pieces (all on sale), is pet friendly, has an outdoor area where one can smoke and here's the part we like – serves sumptuous, healthy food. The cafe recently launched its Five Elements menu featuring dishes relevant to earth, fire, water, air and space. We chose the element earth and here's what we experienced.
An Earthy Meal At All Elements
The element earth menu at All Elements includes – Broccoli and Toasted Almond Soup, Avocado & Chia Seeds Salad, Wild Mushroom & Toasted Almond Crepe, Seafood & Saffron Paella and a Chocolate & Walnut Brownie. The broccoli soup was simply out of the world and was a delight to have. We had the whole bowl and felt the wholesomeness filling us up. The element earth menu includes ingredients that grow in the ground – root, root vegetables, rock salt, peanuts, peanut oil, strawberries, beet sugar and so on.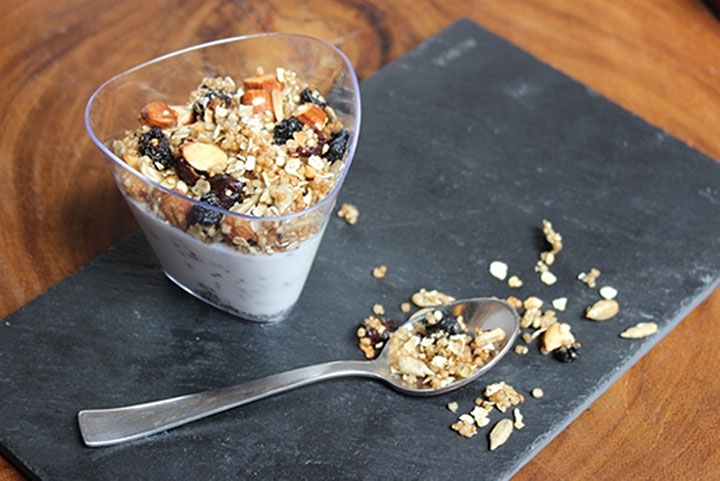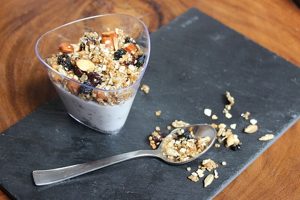 We also enjoyed their rustic salad with chunky pieces of avocado, lettuce, olives and chia seeds. Full of health, this salad bowl can easily become your go-to dish to satiate a hunger pang and keep you away from eating unhealthy in the name of taste. The crepe was sinfully delicious with a robust gravy, a creamy wild mushroom mix and loaded with a layer of cheese on top. One can also opt for the paella which is equally delicious and full of minerals from the variety of seafood in the rice.
To finish off this amazing meal, we had the earthy chocolate brownie with loads of walnuts and a dollop of ice-cream on top. It was again quite delicious and the perfect end to the earth menu at All Elements. Their other four elements and their dishes are also quite interesting and definitely caught our attention for our next visit to this gorgeous little cafe. You too should try the earth menu here and have a glance at their lovely decor, purchasing what you like the best.