Try Something New At These Themed Restaurants in Chennai
Themed restaurants are not a new thing, but it's definitely a growing trend and restaurants and cafes are getting more and more innovative with the things that inspire them. Whether it is just the cuisine and the country they're inspired by or a specific sport, themed restaurants in the country and around the world draw in lots of people. The whole purpose of a themed restaurant is to give the customer the feeling that they're somewhere else. Like when you watch a movie or read a book, you're transported to a completely different place where there is so much more you can do than what you might in a regular restaurant. From the decor to the cutlery and even the uniforms of the staff, everything is styled according to the theme of the place.
Chennai is a city filled with people who want to not only explore new cultures and cuisines, but also get out of their own lives and try something new. The experience is about the food and just being somewhere you've never been before and because it's such a large market and attracts such a large number of people, we thought it best to give you a list of restaurants in the city that have a theme you've never seen anywhere before.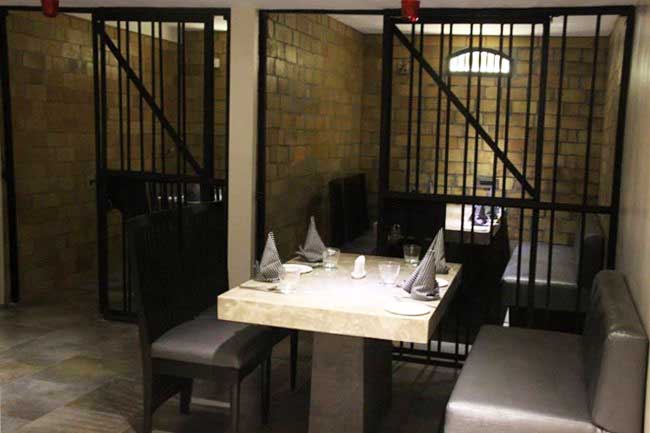 This pure vegetarian restaurant is seriously one of a kind. It's styled in the way of a prison, where even the staff are dressed like security guards and inmates while they serve and wait on you. There are little cells, even, where you can sit separately from everyone else or sit with the janta and enjoy your meal.
Haunted, Anna Nagar East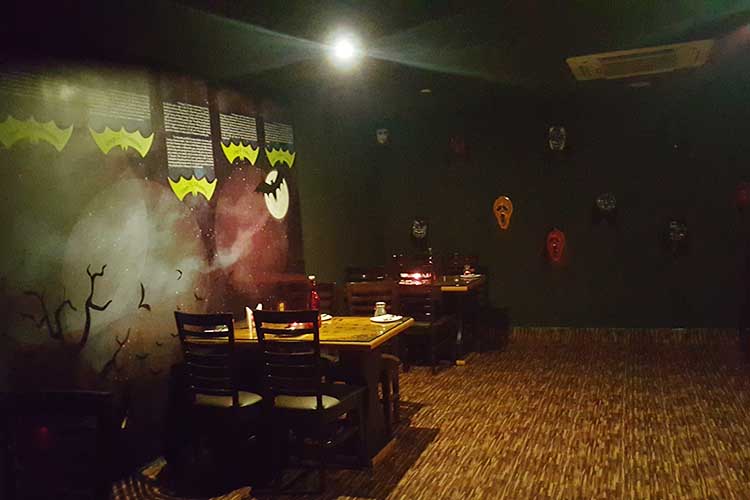 As the name suggests, it's a 'haunted restaurant'. The decor is set with horror masks and stories of urban legends. Sure, at first glance you might not see anything scary about the restaurant, but take a seat and start to relax and they are sure to surprise you.
Ciclo, Kotturpuram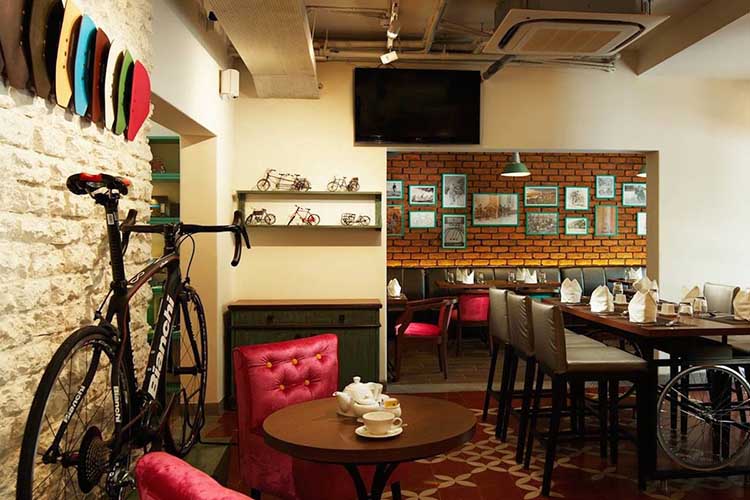 The first of it's kind in Chennai, Ciclo is a cycle cafe with a cycle shop on the ground floor. Every available wall is adorned with a bicycle, but that's not even the best part. The lamps and all the decor are made from cycle parts, giving it a completely different atmosphere. It's one of those places that you always imagined, but never got to experience.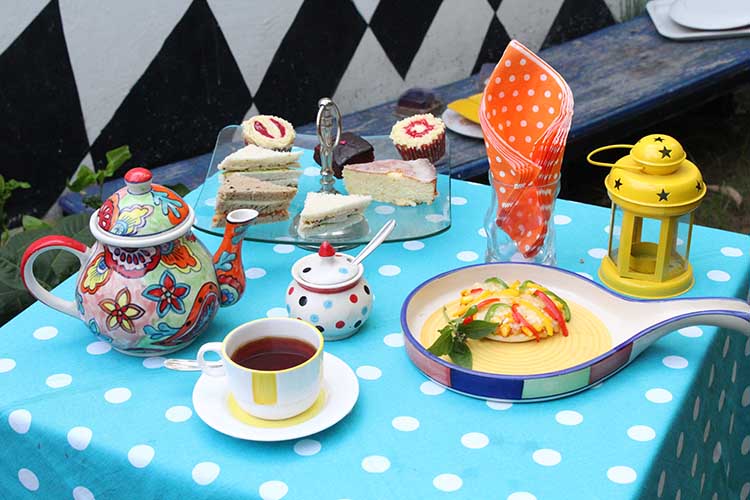 If you've read (or even seen the movie) "Alice in Wonderland", you will understand the importance of this cafe. Inspired by the Mad Hatter and his tea parties, this quaint cafe is decorated as such, with mismatched cups and saucers and tea pots, colourful seating and decoration and a garden for the kids to play in.
747, Thuraipakkam
The name alone tells you what kind of restaurant this is, but what makes it stand out is that it's completely designed like an airplane, right down to the seats and the staff uniforms. You even get a boarding pass when you walk into the restaurant, because they want to keep it as authentic as possible. The only difference? The food is better than what you might get on a plane.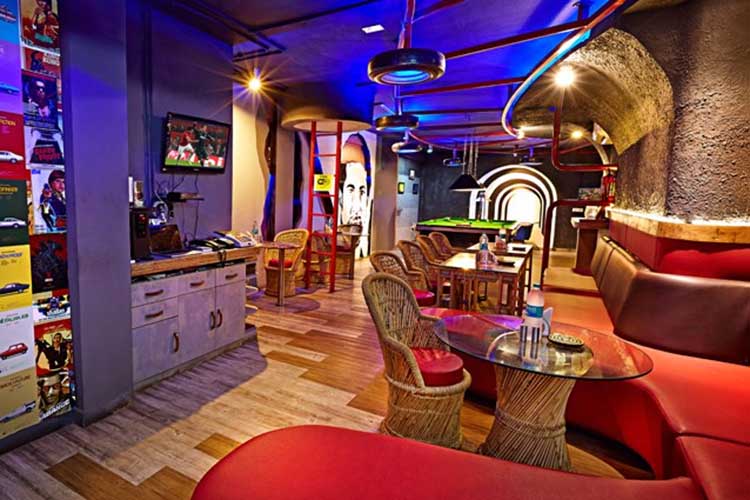 For sports and gaming fans, this is your one Stop shop (see what we did there?). It doesn't matter what your favourite sport is or who your favourite cricketer is, you can still enjoy yourself at this cafe with your friends. Shoot some pool, sit back and eat great food while you watch the sport of the day. IPL party anyone?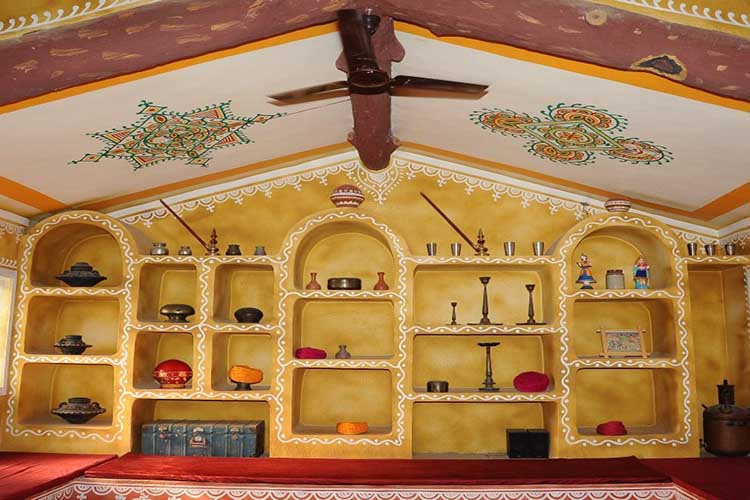 So you've been craving some Rajasthani food or you just want to try it for the first time in your life, Chokhi Dhani is where you need to be. Decorated in true Rajasthani style, this restaurant serves pure vegetarian food. Inspired by the Rajasthani villages with bright colours, you need to swing by at least once.