Try A Delectable New Menu As Taftoon Completes One Year In Mumbai
Named after an aromatic bread, Taftoon Bar and Kitchen has completed a whole year in Mumbai serving its patrons mouth watering delicacies. On the occasion, the restaurant calls upon their new and regular customers to sit down and enjoy a celebratory feast. Taftoon will, through this new menu would be paying a tribute to the recipes from the Grand Trunk route and bring you dishes from Kabul to Kolkata.
Celebrating One Year
Taftoon Bar and Kitchen is celebrating its one year anniversary by offering delicacies like Celebration Vegetarian Platter, Grand Trunk Meter Long Kebab, Taftoon's Seafood Experience, Gernaili Raan and the Batakh Roughan Joush. So dive into this tempting feast. For those wondering about the vegetarian platter, it consists of signature house specials like aftoon pe Harissa, Chatpatta Paneer, Chukandar-e-Shammi Kebabs, the Royal Awadhi Malai Broccoli & Gobi, Kathal Ki Sheekh, Bhuney Mushroom Shish and Fried Crispy Nadru. We sure are tempted!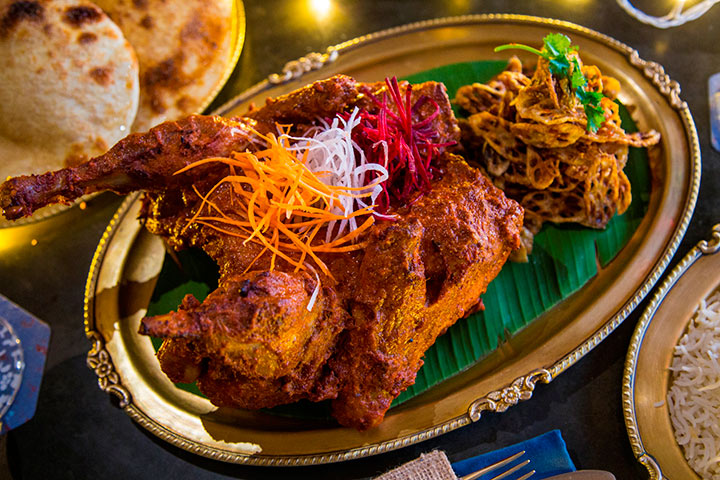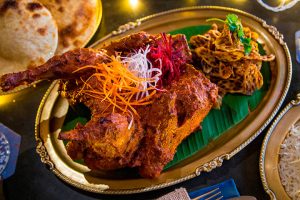 The Grand Trunk Meter Long Kebab which has done the rounds on special food festivals, will make yet another appearance on the one year anniversary. Made with tender and succulent mutton mince kebabs, this huge dish is going to be difficult to be fitted into your Instagram story. One can also chow down on sumptuous seafood treats at Taftoon Bar and Kitchen like Lebu Chingri Soup, Tawa Tali Machli, Koshur Sigid Trout, Khatt Koyla Lobster, Golda Chingri Jhol, Makkhandari Kekda and more.
The meat lovers can straightaway dive into Gernaili Raan which comes from the Grand Trunk Road cuisine also known as the Gernail Road. The raan is spit roasted and then braised with robust spices and condiments served with reduced and dried masala roast gravy, Taftaan bread, kachumber salad and Persian style pulao. You can also enjoy the unique Kashmiri delicacy of the Batakh Roughan Joush in which a whole duck is rendered and stewed in a typical chilli stock, with whole spices and a tempering of 'Rattan Jyot' root flavoured mustard oil. The dish will be served with steamed rice, Baquerkhani and crispy Nadru.
So get ready for a gluttonous feast as the newbie Taftoon celebrates its yearlong presence it Mumbai.
Location: Taftoon Bar and Kitchen, Naman Centre, Unit No. 2, C 31 & 32, G Block, Opposite Dena Bank, Bandra Kurla Complex, Bandra East, Mumbai