Tropicana Launches New Drink: Tropicana Frutz For Summer
Last week, thanks to Tropicana Slice, Katrina Kaif was firing up our screens with a new ad for the mango drink, firmly establishing the start of summer. Now, in another summer themed campaign, PepsicCo's Tropicana has launched Tropicana Frutz juices in a collection of flavours.
The Tropicana Juice Story
Launched in India in 2004 (Tropicana was founded in 1947 in the USA), Tropicana fruit juices are available in 100% juice and juice based drinks variety.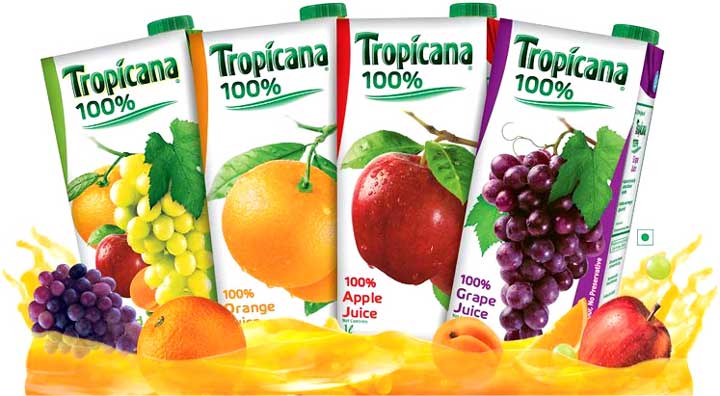 Popular Tropicana 100% juices are the Tropicana Apple, the Tropicana Mixed Fruit and the Tropicana Orange juice. Additionally, consumers also enjoy Tropicana Apple-Fruit Beverage, Tropicana Guava-Fruit Beverage and Tropicana Litchi Twist-Fruit beverage.
Tropicana Frutz
Over the past few days, across its social media channels, Tropicana has been promoting a new product; Tropicana Frutz. Advertised as the "refreshing new frtuz", the new beverages are available in lychee, mango and apple flavours named 'Lychee Blush', 'Appletini' and 'Mango Swish' respectively. The beverages are available at Rs.20 for 350 ml on BigBasket.com.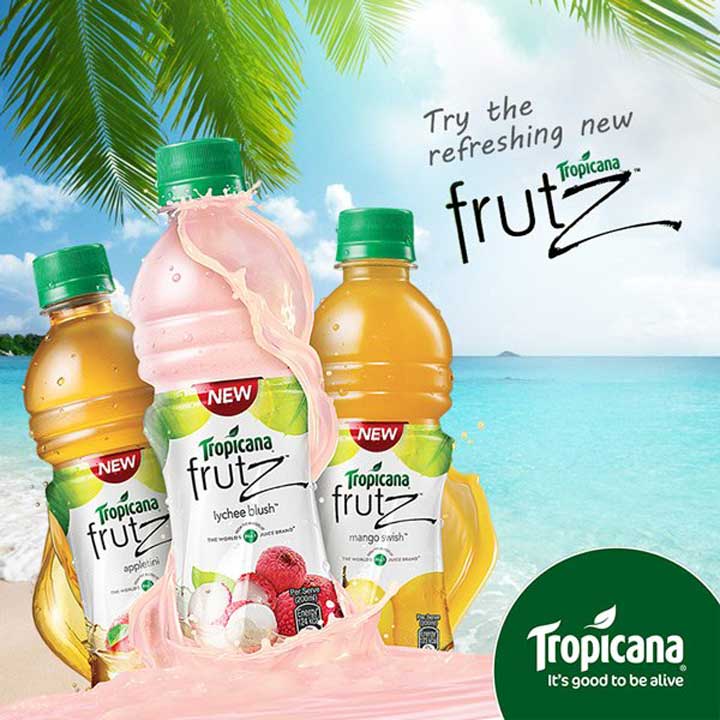 Tropicana Frutz has previously been available in Vietnam in the form of the Tropicana Frutz Sparkling fruit drink.