Tripura CM To Be The Brand Ambassador Of The State's Queen Size Pineapple
After the Bharatiya Janata Party took over the Tripura State Governance a few weeks ago, the party is planning to implement a number of moves to up the Northeaster state's fiscal condition, which is currently facing an INR 11,355.53 crore according to a recent review. One such step comes in the area of agriculture as the new Tripura Chief Minister, Biplab Kumar Deb, plans to promote the state's cash crop – the world-class queen variety of pineapple.
In March, the newswire was buzzing with reports that famous actor Amitabh Bachchan, who is also the brand ambassador of Gujarat Tourism would be endorsing the fruit. "We are trying to promote queen pineapple through Amitabh Bachchan initially at the national level and later in the international level. The preliminary activity to achieve the target has been started and hopefully from this summer Tripura pineapple roast the national capital," Deb had stated last month. "The DoNER minister has taken responsibility of requesting the megastar to promote our pineapple. The project would be developed in public, private partnership model in which our fruit would have a national market", he added.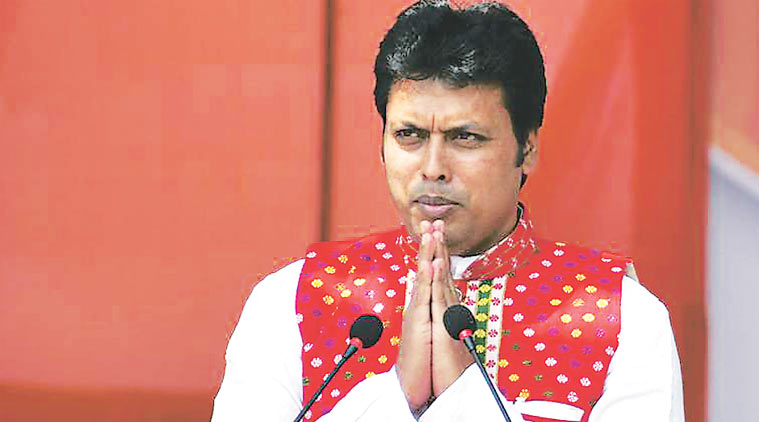 Image Source
However, the deal has seemingly failed to take place, as the Bollywood actor will not be promoting Tripura's queen pineapple. Instead, the Tripura chief minister will now be the brand ambassador of world-famous Queen size pineapple. Meanwhile, the Ministry for Development of North Eastern Region as well as the DoNER Minister and PMO Jitendra Singh has assured to extend all possible support for promotion and branding the iconic fruit in order to establish a stable identity for Tripura in Indian and globally.
Additionally, the Tripura CM is also all set to become the face of Tripura Tourism under an all-new 'Taste of Tripura' campaign.