Treat Yourself To Sumptuous South Indian Delicacies At Madras Diaries In Mumbai
Madras Diaries is beautifully decorated with vibrant motifs with dominating red and yellow spread across the dining area giving it an Indian restaurant feel. The wafting aromas coming from food being served at the tables, it being lunch time, we couldn't wait to delve into the southern flavours being offered here.
Galore Of Idlis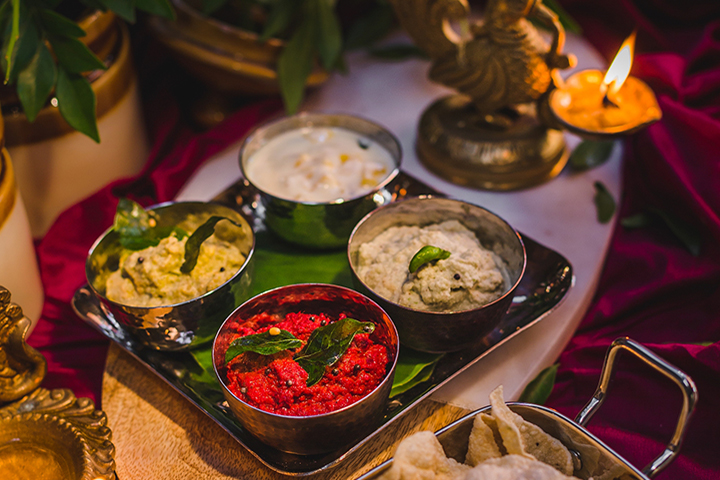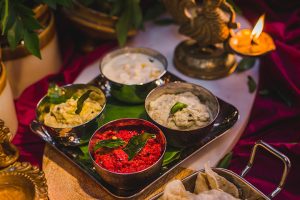 Madras Diaries is an idli lover's paradise as it has plenty of choices right from the commonly found steamed and rava idli, they also have healthy options like ragi and navadhaniya along with traditional ones like Tahttu. As soon as we placed our idli order, a chutney holder was kept in front of us containing four flavours – Pineapple, Beetroot, Tomato and Torai. While each one of the chutneys had the distinct flavour and were unbelievably tasty, we loved the tomato and the beetroot; simply mind blowing.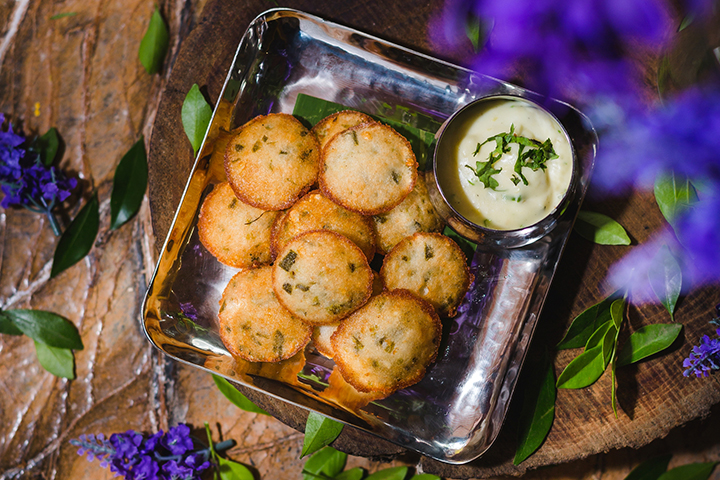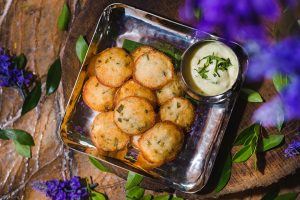 The idlis arrived, the first one being the Cheese Chilli Jalapeno Idli, a specialty at the restaurant. Tossed in chilli and jalapeno, melted cheese sauce was given along with the mini idlis that were cute and fun to eat. The kids who can take a bit of spicy food are surely in for a treat, adults alike!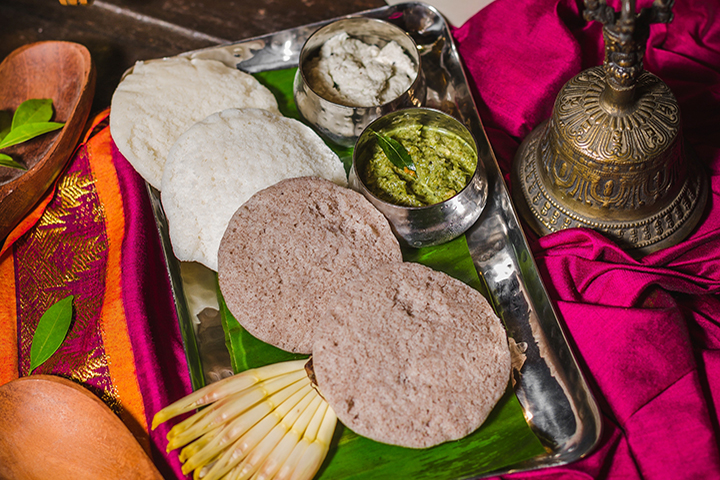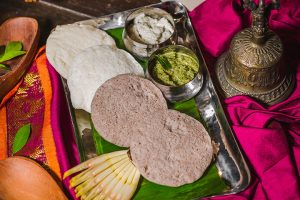 Next we tried the idli platter that came with steamed, navadhaniya, ragi and rawa idlis. Each idli was soft, had the perfect texture and tasted great. We loved the navadhaniya and ragi as these were healthy and slightly filling than the regular steamed ones. The rava idli was absolutely delicious and all of these went beautifully with the beetroot chutney.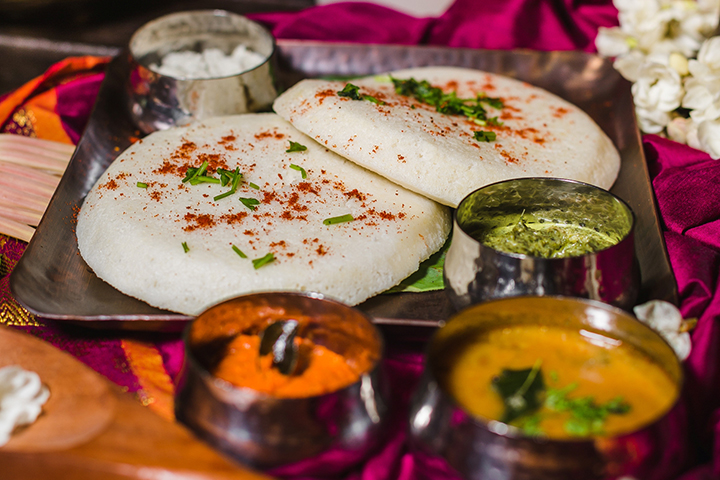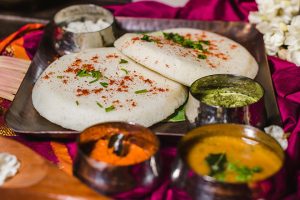 We sipped on to our Kokum Cooler which was absolutely refreshing and can be had at any point in the day. Digestive and lip-smacking tasty, this drink was an Indian take on mojito and we loved it. As we enjoyed our drink, we were served with tahttu idli which was a large idli, slightly firm than a steamed idli and served with podi roasted in ghee on top. An absolute bliss, we recommend that you must try this sumptuous idli at Madras Diaries. The podi masala was on point and the ghee simply elevated the taste of the dish.
Delicious Dosas
Moving on to the dosas, they have a variety of them including regulars like plain, rawa plain, potato capsicum masala, mysore masala and onion rava. Their specialities include jalapeno cheese, ragi, pesarattu chettinad masala paneer, kara and many more. The pesarattu we ordered was green due to the green moong dal batter and was quite light. It went very well with the tomato chutney and we vouch for this healthy treat.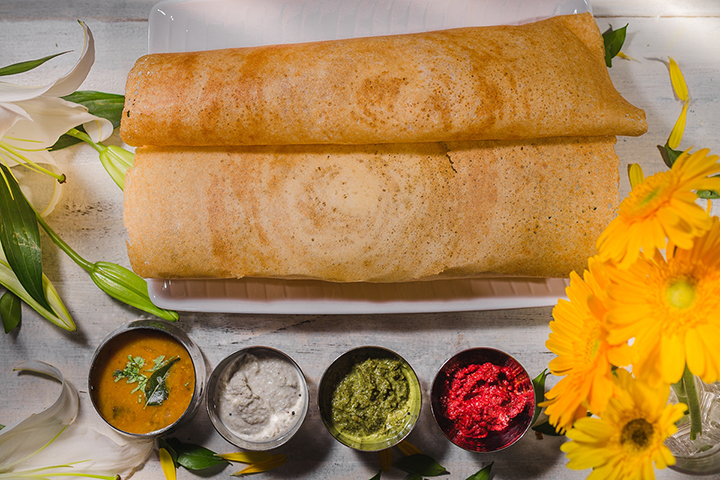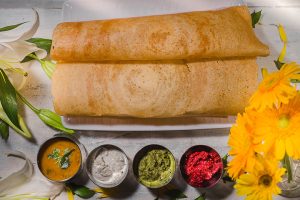 To wash down the dosas we called for a Peach Lassi which was also delightful to drink. We had a little north meets south moment with this duo. Next up was the Adai and this by all means is one of the best dishes on the menu. The lentil dosa is soft, tasty and stunning when served with a dollop of white butter. Even after eating quite a bit earlier, we couldn't stop eating this one, it was that spectacular.
Rasam and Rice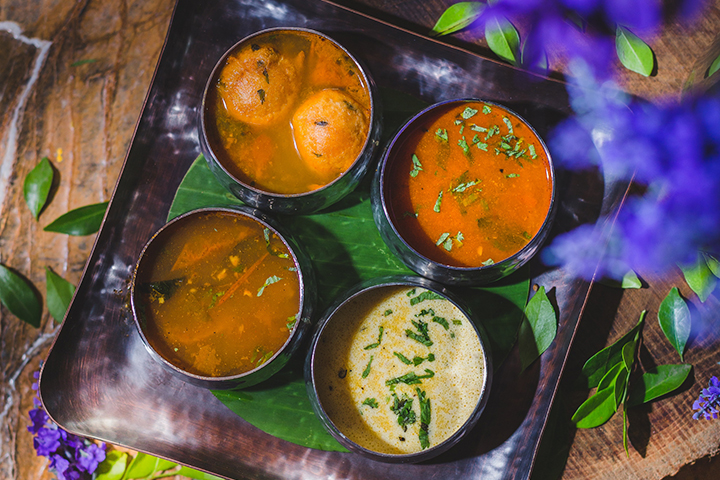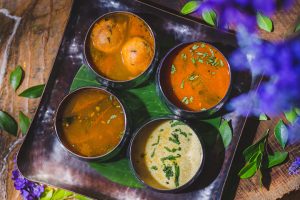 We love rasam and when we were told that Madras Diaries has a variety in that as well, we had to try it. We called for the Rasam Shots and these were – Coconut, Coriander, Pepper and Tomato. They all were unique, spicy and sumptuous. Mop them up with an uthappams or rice as these are really sassy. Our favourites? Coriander Rasam and Tomato Rasam.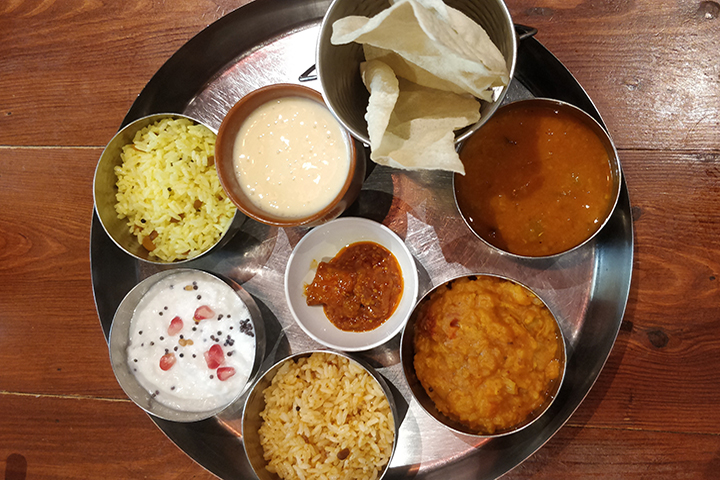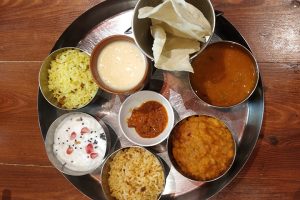 Don't miss out on the lovely rice platter offered here at Madras Diaries. Made up of Dahi Rice, Lemon Rice, Rasam Rice and Bise Bele Godhi, the platter also comes with sambhar, papad and pickle. This was a divine rice thali and we liked all of the rice dishes. The lemon rice were refreshing, the rasam rice a bit spicy, the bise bele godhi out of the world in taste and deliciousness and the dahi rice was a tantalizing relief to the taste buds and the palate. The papads served were crispy, the sambhar was sumptuous and the pickle went amazingly well with the rice. Big thumbs up to the rice game going on at this place!
Desserts
We ended the meal with some specialty desserts at Madras Diaries which were – Lychee Payasam and Bread Halwa. The payasam wasn't as thick as it is in a traditional manner but this version was quite light and delicious. The bread halwa was a knockout dessert and a bit rich so opt for it only if you have the space. All in all the food at Madras Diaries is a blissful experience. They have some awesome flavours in store for one and all.