Tomatoes Sliced From McDonald's Burgers
Ordering on the McDonald's a few months ago we came across the life changing revelation that one could personalise their burgers – and not just with cheese. Cheese, onions, tomatoes and lettuce were the options given, which would make any customer a happy camper. However, that surely is a thing of the past as McDonald's have currently stopped putting the pricey vegetable (I'm referring to tomatoes, of course) on any of their burgers.
According to the Times of India a notice displayed at the outlets by Connaught Plaza Restaurants, which operates McDonald's stores in northern and eastern regions of the country, explained that the company was unable to add tomatoes in various products due to temporary unavailability. Unpredictable conditions have impacted the tomato crop, its quality and supply, the notice said.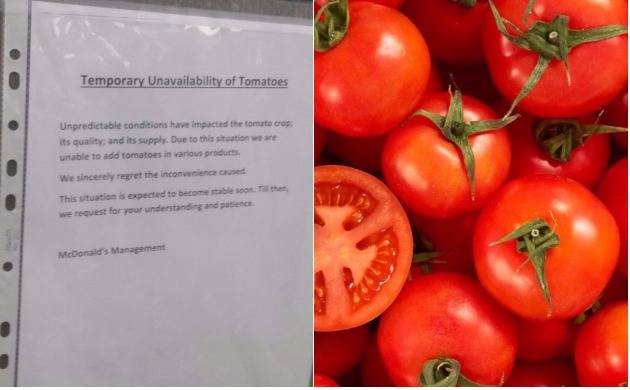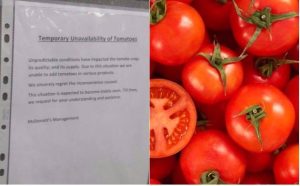 While some speculated that the cut of tomatoes from the McDonald's menu was due to high prices – one kilogram of tomatoes in NCR-Delhi cost Rs. 100 as of yesterday – senior executives said the move to curtail the use of tomatoes in its offerings was not the result of high prices but poor quality . "We are working towards resolving this issue," said a spokesperson for McDonald's India (North & East).
One can only hope that the quality of tomatoes increases and the price of tomatoes decreases. Honestly, kitchens all over India are suffering – it's not just McDonalds!