This Monsoon, Experience New Flavours with Yauatcha Bengaluru's New Dim Sum Menu
There is nothing more comforting than a warm cup of tea along with a steaming, full of flavour, comforting basket of dim sum during the monsoon season.This June, you can make it a reality as dim sum restaurant Yauatcha, will be launching a limited edition dim sum menu that showcases flavours, delicate artistry and culinary mastery of their signature offering – dim sum.
The menu features dim sum variants like Spicy chicken cheung fun inspired by Yauatcha's most popular dim sum, Cripsy prawn cheung fun. This one comes with Sichuan pepper, basil chilli, chicken and coriander drizzled with a well-seasoned light warm soy sauce. The Chicken and prawn pumpkin puff that actually resembles a miniature pumpkin comes with a crunchy fried shell filled with minced chicken, prawn, red onions, garlic and ginger flavoured with Indian curry powder. For a healthy, wholesome and authentic Cantonese taste pick the Vegetables wrapped in Chinese cabbage with Szechuan sauce that comes with chive flower, crunchy taro root and lotus root that are tossed in a traditional Chinese Peking sauce wrapped inside Chinese cabbage.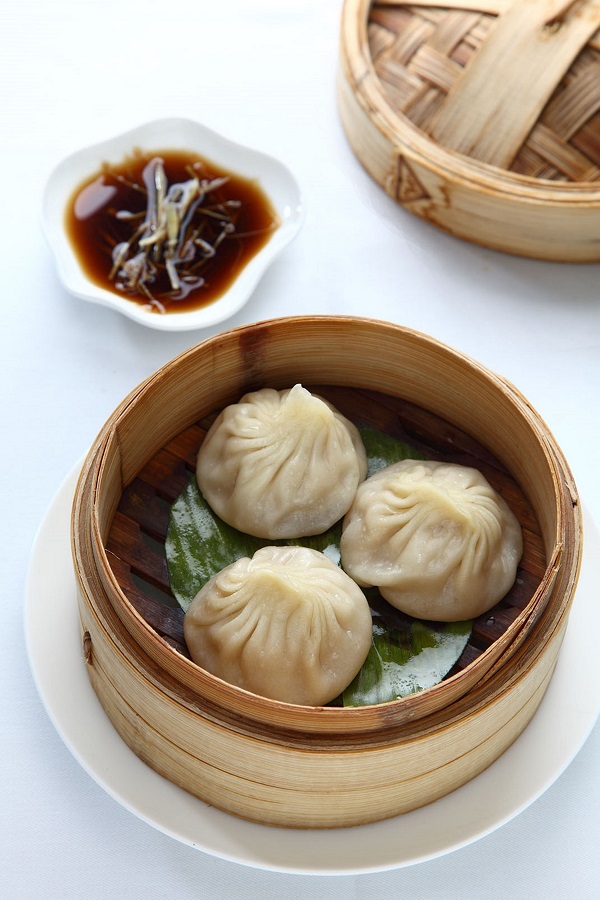 Monsoon is synonymous with something light, warm, flavourful and comforting. Perfect for the season is the Prawn wrapped in Chinese cabbage with black pepper sauce which is served piping hot on a bed of aromatic black pepper soup or the Chicken basil dumpling that comes packed with green chilli, oyster sauce, water chestnut and red onion. The Shanghai siew long bun with pork is a traditional dim sum, and a must have this season. Also referred to as xiao long bao or soup dumplings, this dim sum comes filled with seasoned pork meat and a gelatinous broth that melts to create a piping hot aromatic and meaty soup once steamed.
Come enjoy these intricately prepared dim sum using a range of techniques. Each one is unique, from sweet and succulent prawns encased in crunchy, buttery pastry to tender chicken and crunchy vegetables filled inside translucent dumpling skins. You won't want to miss this one!
Timings: Monday to Thursday and Sunday: 12 noon to 11 pm
Friday and Saturday: 12 noon to 1 am
Address: Yauatcha, Level 5, 1 MG Road Mall
For Reservations: Call – 09222222800