This May Enjoy An Art Residency with Artist Karen Santiago At Art Cafe, Sheraton Grand Bangalore Hotel at Brigade Gateway
Art Cafe at Sheraton Grand Bangalore Hotel at Brigade Gateway brings you all budding artists in the city an opportunity to up-skill your talent. Art Residency, the new program gives you a platform to interact with the resident artist, Karen Santiago. She is setting up her work at Art Café and will be guiding and interacting with aspiring artists.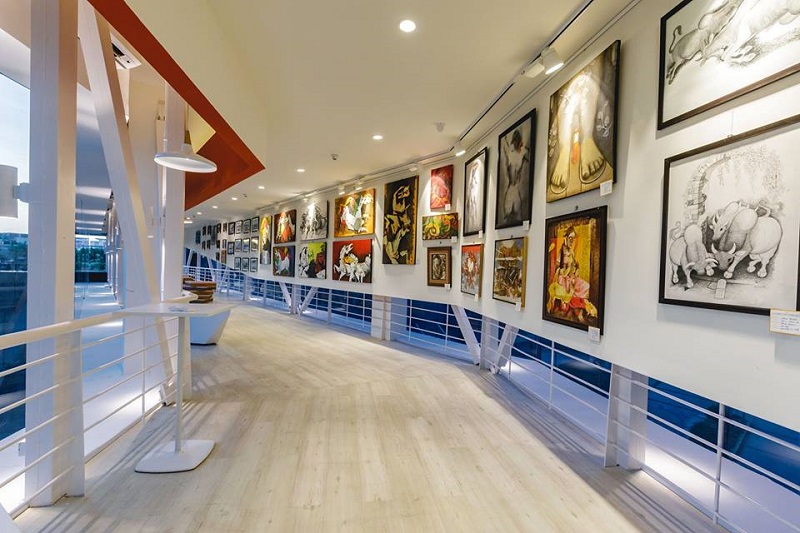 Karen Santiago, a Bangalore based artist practices art in both painting and sculpture mediums. Her works are images from the mundane scenes of life, sometimes fantasies too, which carry deeper meanings of life experiences. These are brought out with spontaneity in textures of water colours, pencils, mixed media etc., in her paintings and metal, fibre etc., through her sculptures. The narratives she uses are a personal way of seeing life around her, where multi-layered yet/and structured seem to be the key of life and art today.
The artists will be allowed to interact with Karen; create art with her, understand and contribute to their on-going work as well as work on their own projects with insights from Karen. The participants will be provided with materials by Art Café at the time of registration.
Make the most of this opportunity, register at Art Café!
Venue: Art Cafe, Level 4- Sheraton Grand Bangalore Hotel at Brigade Gateway
Date: Throughout May | Monday – Saturday
Time: 12 PM till 4 PM
Price: Registration Fee– INR 500 AI
For queries: Call – +91 8200164092