This Easter, Try Getting Your Hands On A 'Cumberbunny' – An Easter Egg In The Form Of Benedict Cumberbatch
Easter is just over a week away, and eggs have started making their appearances in stores and chocolatiers across the world. While we'll never say no to a normal chocolate egg, we have our sights set a little higher this year; we're absolutely determined to get our hands on a 'Cumberbunny'.
Benedict Cumberbatch As A Bunny
Chocolatician, a British chocolatier has taken Cumberbatch's iconic face as a template, added some bunny ears and used it to create 400 edible grams of the world's favourite detective.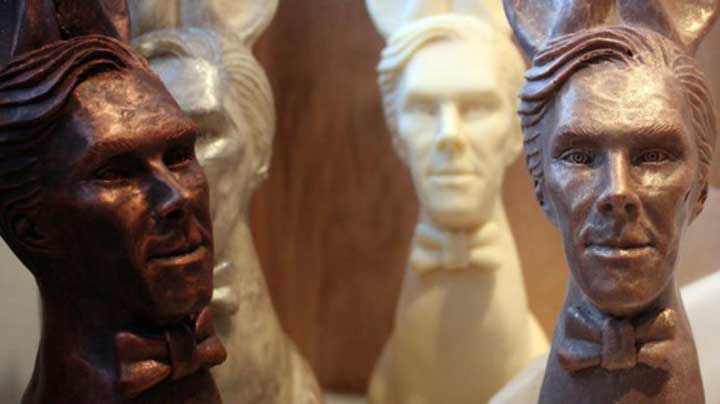 According to the Chocolatician website, the Cumberbunny is "A delicious Belgian chocolate rabbit with a handsome face and a tasty bottom" – no arguments there.
Talking Price Points And The Nitty Gritties
Each bunny, which takes three days to hand make will set you back by 50 British pounds – that's Rs. They have a shelf life of 6 months and measure 270 mm by 90 mm by 130 mm. They're currently available in dark chocolate and bronze or milk chocolate and gold. During the Oscars, the chocolatier was also sending out limited edition white chocolate bunnies with an edible 22 carat bow-tie.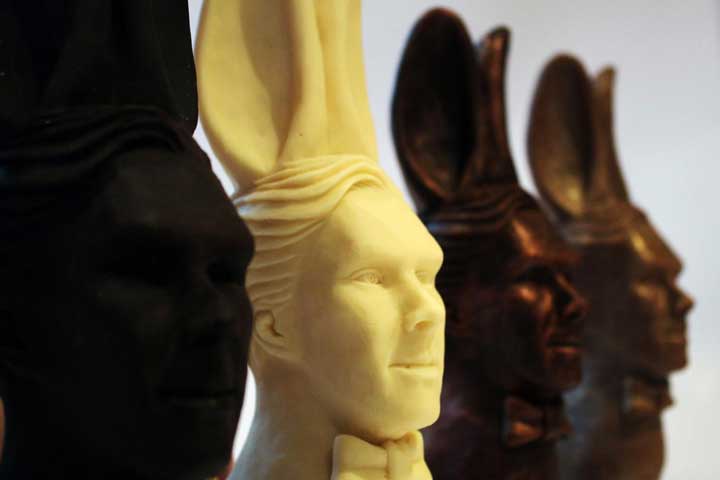 At present, the Cumberbunnies are only available in Britain; Chocolatician has announced that it is trying to figure out the logistics for shipping them to the US.
Meanwhile for all of us here in the warmer hemispheres, the website says "Very sorry to fans in the warmer parts of the world but those bunnies don't like the heat so no can posty!!!"
That saddens us. Of course, we'll always have Sherlock – and relatives visiting the UK, so maybe we can figure something out. What about you – any ideas on how to get yourself a delicious piece of Cumberbatch?