This Comparison Between Britannia Biscuits And Patanjali Will Have You On The Floor Laughing
The internet is flooded with puns, memes and jokes about Baba Ramdev and the Patanjali products. The funniest one by far that we've come across this week was shared by Gaurav Verma on EatTreat, an Indian food Facebook page. Check it out: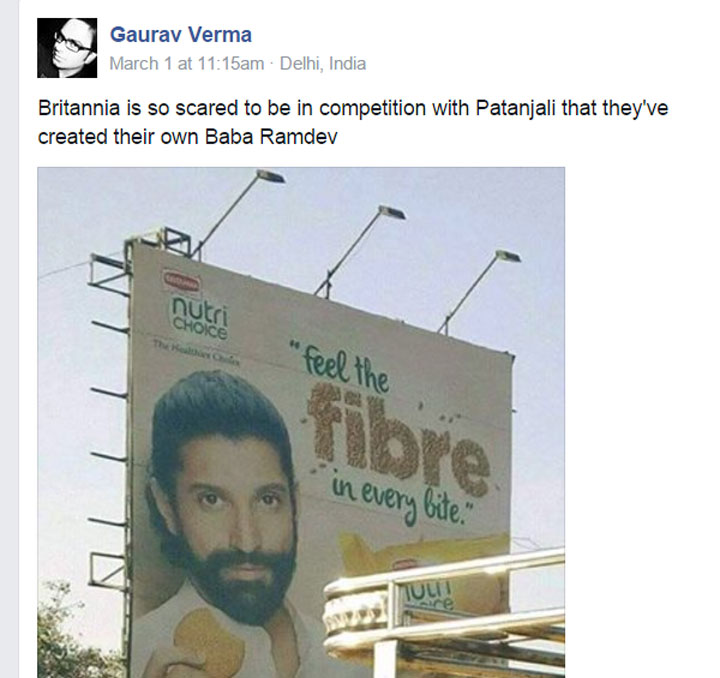 Now if that didn't have you rolling on the floor laughing, we may be judging you a tad. After all, doesn't this model look a little like Ramdev, what with the beard and intense expression and all? The picture has gained a massive 1.1 K likes and 127 shares in the 24 hours after it has been up; the internet is highly amused by this joke that compares the two brands. Here are some of the approving comments:




We do feel a little bad that the joke has been made at Britannia's expense; after all, they were just trying to rev up their advertising campaign, right? And, if our childhood memories of Britannia biscuits and milk are anything to go by, their biscuits are pretty awesome.
Even so, we're going to chortle a little every time we see this advertisement on billboards.